Davis to DL with strained hip; Smolinski up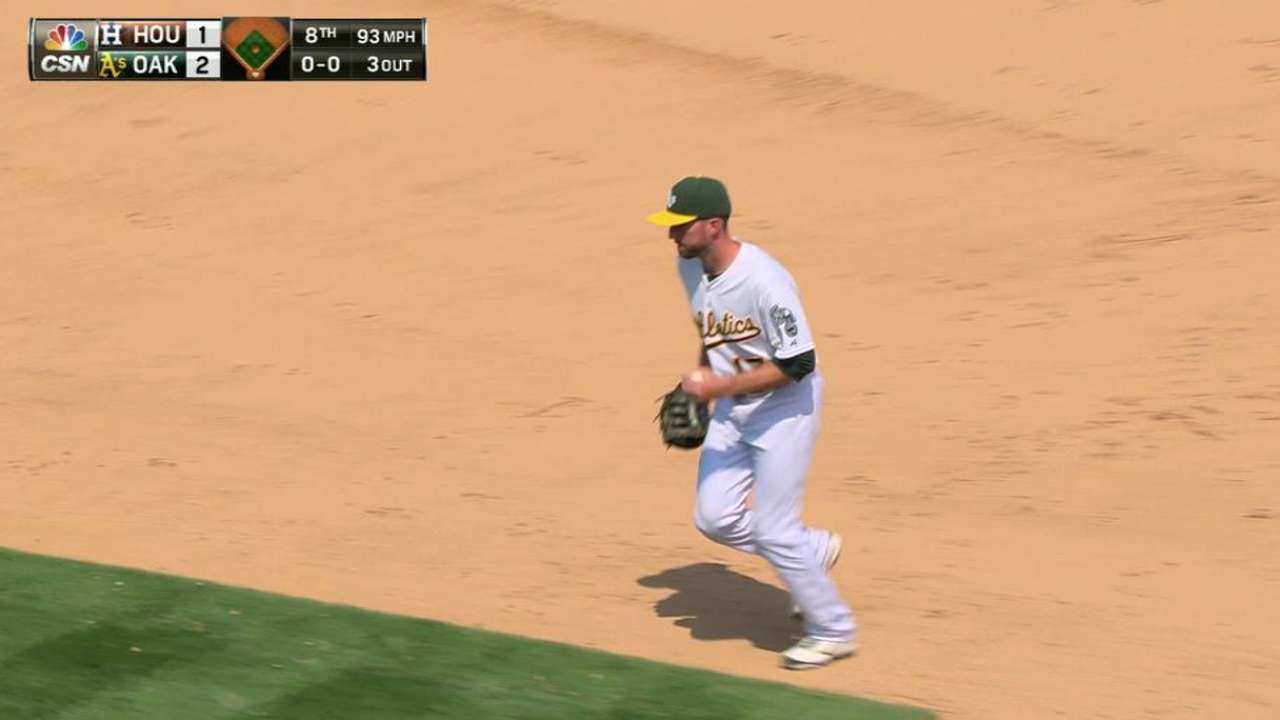 OAKLAND -- A's first baseman Ike Davis was placed on the 15-day disabled list with a strained left hip Wednesday, leading the club to bring back Jake Smolinski from Triple-A Nashville.
Davis, who is awaiting results on an MRI, said he's been dealing with the issue since he sustained a left quad injury that put him on the DL from May 14 to June 18.
"I've had hip problems since I hurt my quad, and it's just gotten to the point where it's very uncomfortable," Davis said. "I haven't seen a doctor yet, but I'm having trouble moving.
"It's sore. Everything around it is starting to get sore. I can't really turn on my back side really well, which is affecting my hitting. It just hasn't been normal for a little while, and I have to try to get it healthy."
Davis is batting .229 with three home runs and 20 RBIs in 72 games this season, but he was just 6-for-44 (.136) over his past 16 games.
He also said he "can't run more than, like, 60 percent without feeling like I'm going to pull something."
Davis had an MRI on the same hip several years ago, and he was diagnosed with a slight labrum tear that he was told he could play through "until you can't play."
"So it could be that," he said, "but I don't know."
Smolinski joins the A's for a second time this season, having hit .320 with two home runs and seven RBIs in 11 games from July 8-29. He proceeded to hit .262 with three home runs in 12 games with Nashville following his demotion.
Smolinski will mostly see time in the outfield against left-handed starters, but he could also be an option at first base, A's manager Bob Melvin said.
Worth noting
• Brett Lawrie (back) and outfielder Coco Crisp (right hip/left ankle) are expected to return to the lineup Friday, Melvin said.
Jane Lee is a reporter for MLB.com. This story was not subject to the approval of Major League Baseball or its clubs.