MLB.com Columnist
Bernie Pleskoff
Scouting profile: Stephen Piscotty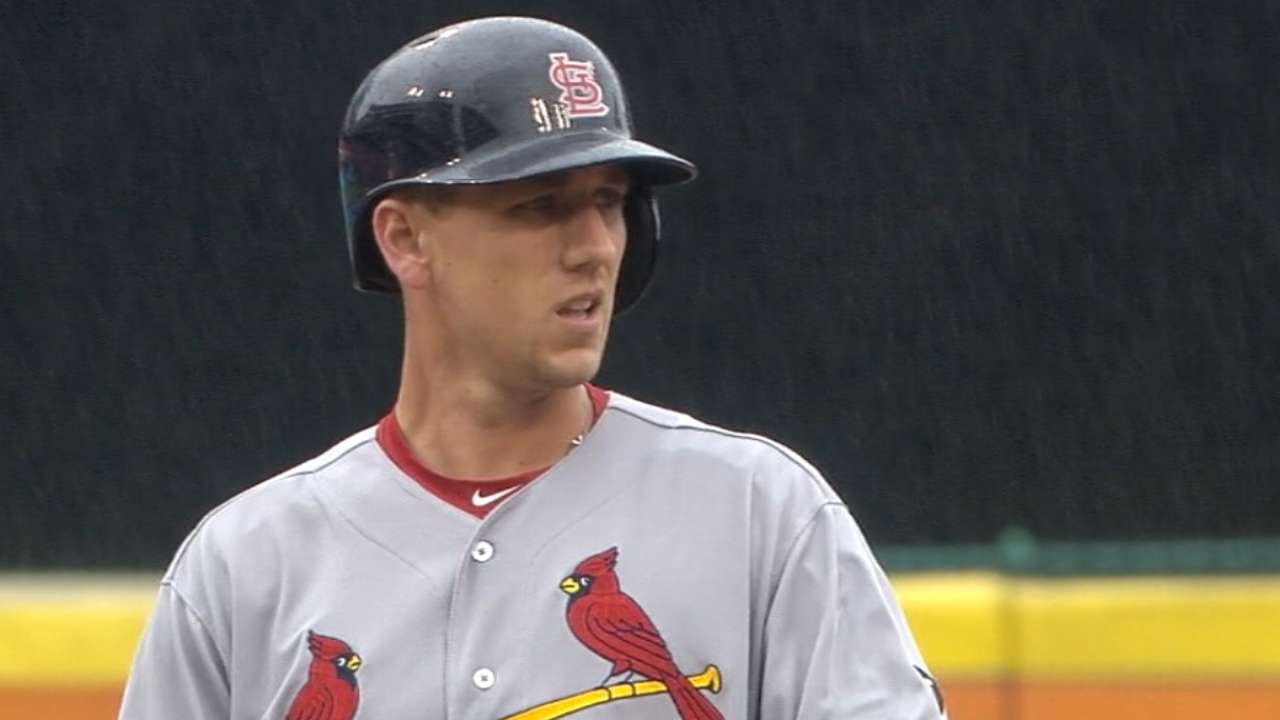 Background
Stephen Piscotty is a 6-foot-3, 210-pound right-handed hitter who was recently promoted from Triple-A Memphis to the St. Louis Cardinals' big league club.
Piscotty is mainly playing left field for the Cards, but he has the arm strength to be a quality right fielder.
Piscotty played shortstop and pitched for Amador Valley High School in Pleasonton, Calif. He then went on to a very fine career at Stanford University. There, Piscotty played third base and in the outfield in addition to pitching. He was a member of the All Pacific-10 first team.
When the Cardinals lost Albert Pujols to free agency, the team received two compensation picks in the 2012 Draft. One of those was used to select pitcher Michael Wacha. The other selection was Piscotty. It was the second time he was selected in the Draft. The first time, the Dodgers chose Piscotty in 2009, but he chose not to sign.
Piscotty is No. 2 on the Cards' Top 30 Prospects list.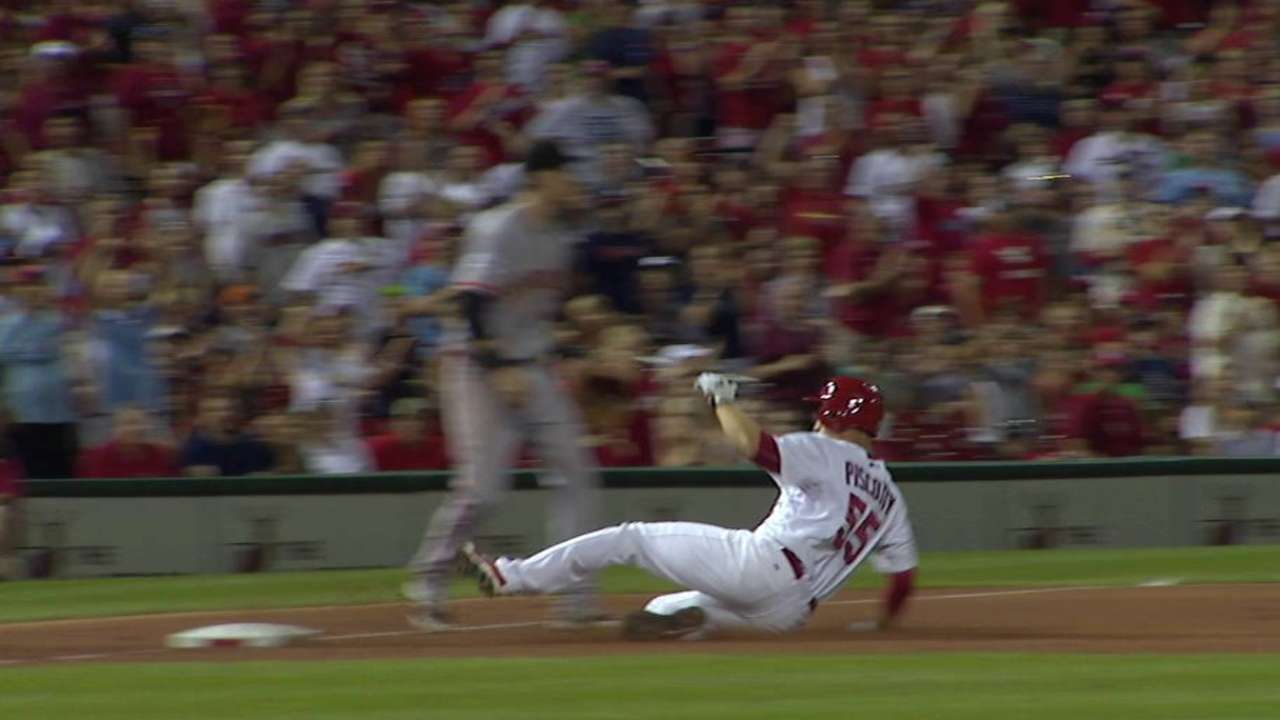 Offense
The lanky Piscotty is a natural hitter. Hitting is his best and most refined tool. Using a very balanced and measured stroke, Piscotty sees lots of pitches and is very patient at the plate. He knows the strike zone well and looks for pitches he can drive. Using his discerning eye, Piscotty takes pitchers deep in counts and gets his share of walks.
Piscotty is an extremely good contact hitter who uses the entire field and barrels balls to the gaps. A doubles hitter, he knows his limitations and doesn't try to drive every pitch out of the park.
While Piscotty's power may increase, it remains to be seen if he will ever hit 15 to 20 homers per season. More than likely, his strengths will be his high batting average, his ability to get on base and his knack for driving in runs.
There is no reason to platoon Piscotty. He can hit any pitcher. However, Piscotty has shown throughout his career that he's at his best against left-handers.
Defense
Piscotty's defense has improved from average to a bit above. He has an excellent arm, and he is well suited to playing right field. Piscotty has shown his versatility by playing all three outfield positions.
Piscotty isn't very fast, and he likely won't be able to outrun a challenging fly ball. However, he will certainly hold his own and make all the routine plays.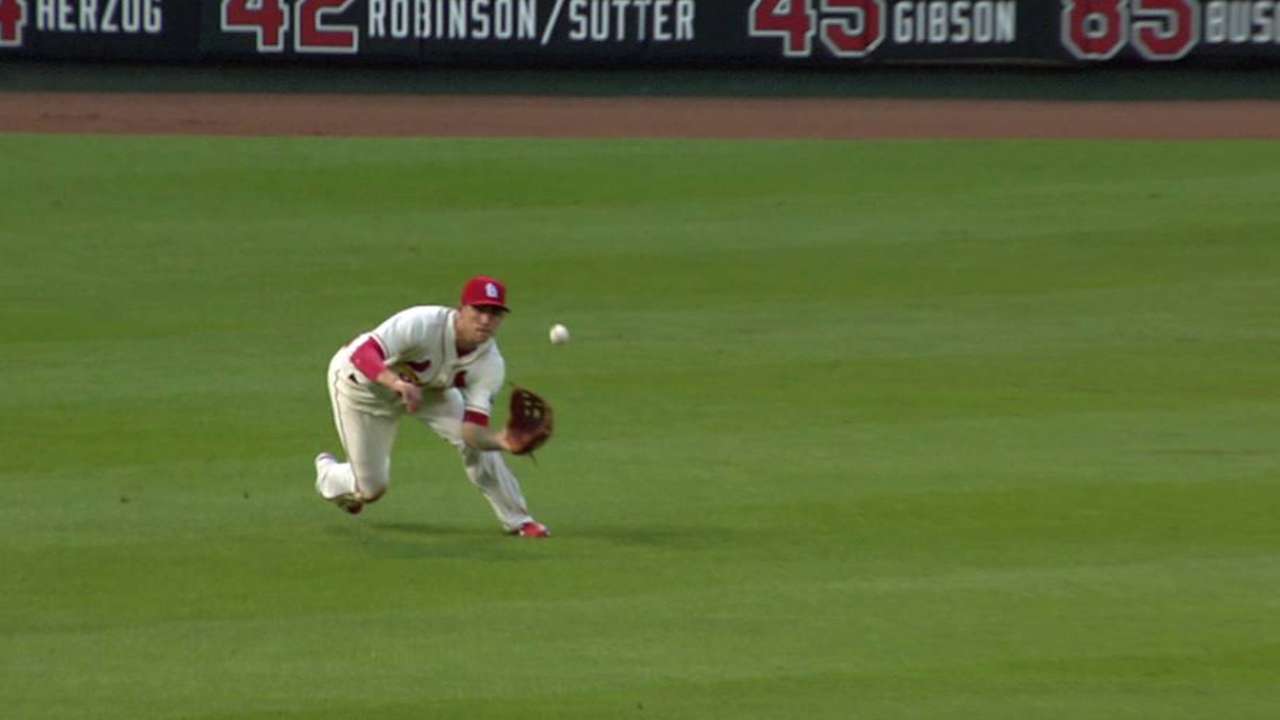 Strengths
Piscotty has an excellent feel for the game. He's the type of hitter that can get on base, move a runner along or drive in runs. Piscotty strikes me as an opportunistic hitter who is at his best with runners in scoring position or with the game on the line. In short, he's the type of true, natural hitter that can be trusted to lengthen the lineup and give the guys with louder lumber a chance to see better pitches.
Weaknesses
Piscotty hasn't shown much power yet, and at the age of 24, he may still develop an ability to hit more balls out of the park.
If Piscotty's game has a weak point, it is his below-average foot speed. While his fundamentals are fine on the bases, he just isn't very fast.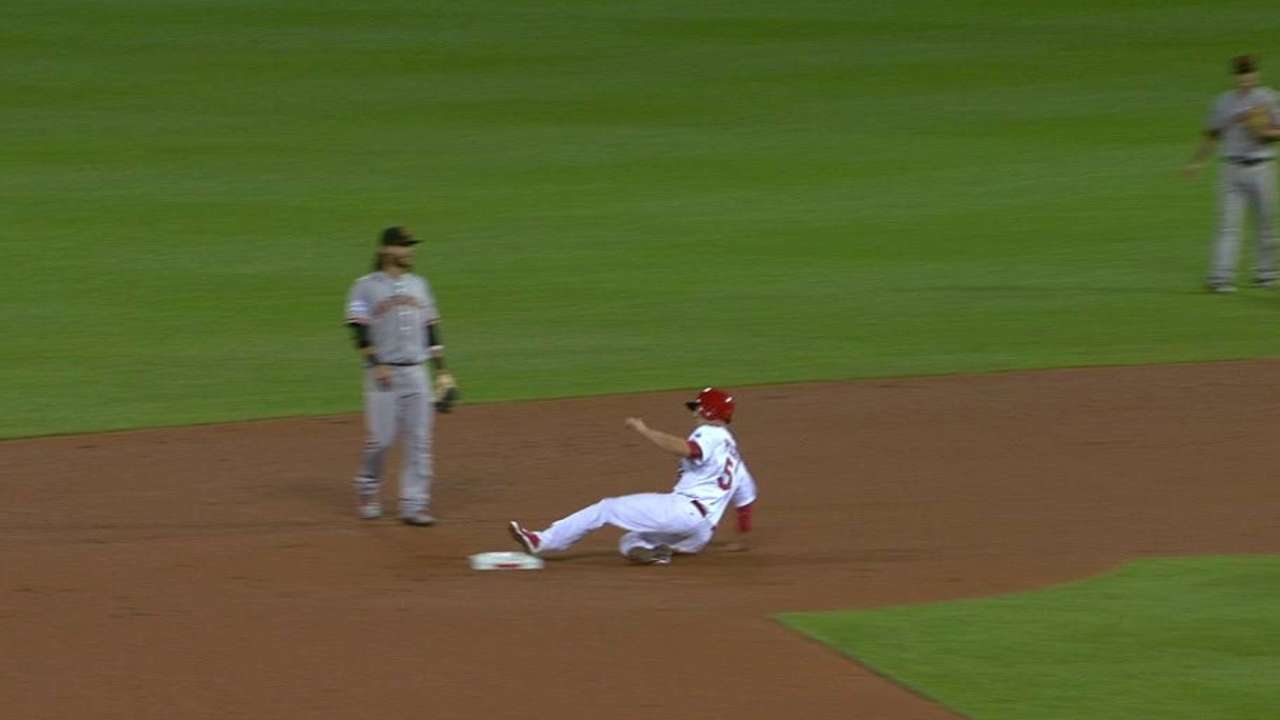 I find this interesting
When Piscotty began his Cardinals career, he played 55 games at third base for the team's Quad Cities Class A Midwest League team. By the following season, he had been converted to the outfield at Class A Advanced Palm Beach and Double-A Springfield. To keep Piscotty's bat in the lineup, his background gives the Cards the option of playing him at both corner infield positions as well.
The future of Piscotty
Having been promoted to the big league club this season, Piscotty is on schedule to become a fixture in the Cardinals' lineup. He fits the team's composition well due to the balance in his game, the advanced hitting tool he offers, his very strong right-field-type arm and his excellent work ethic and team play.
Piscotty in a word
Dependable
Bernie Pleskoff has served as a professional scout for the Houston Astros and Seattle Mariners. Follow @BerniePleskoff on Twitter. This story was not subject to the approval of Major League Baseball or its clubs.