Bird soars, Bronx roars on rookie's first HRs
First baseman carries Yankees with 2 shots off Santana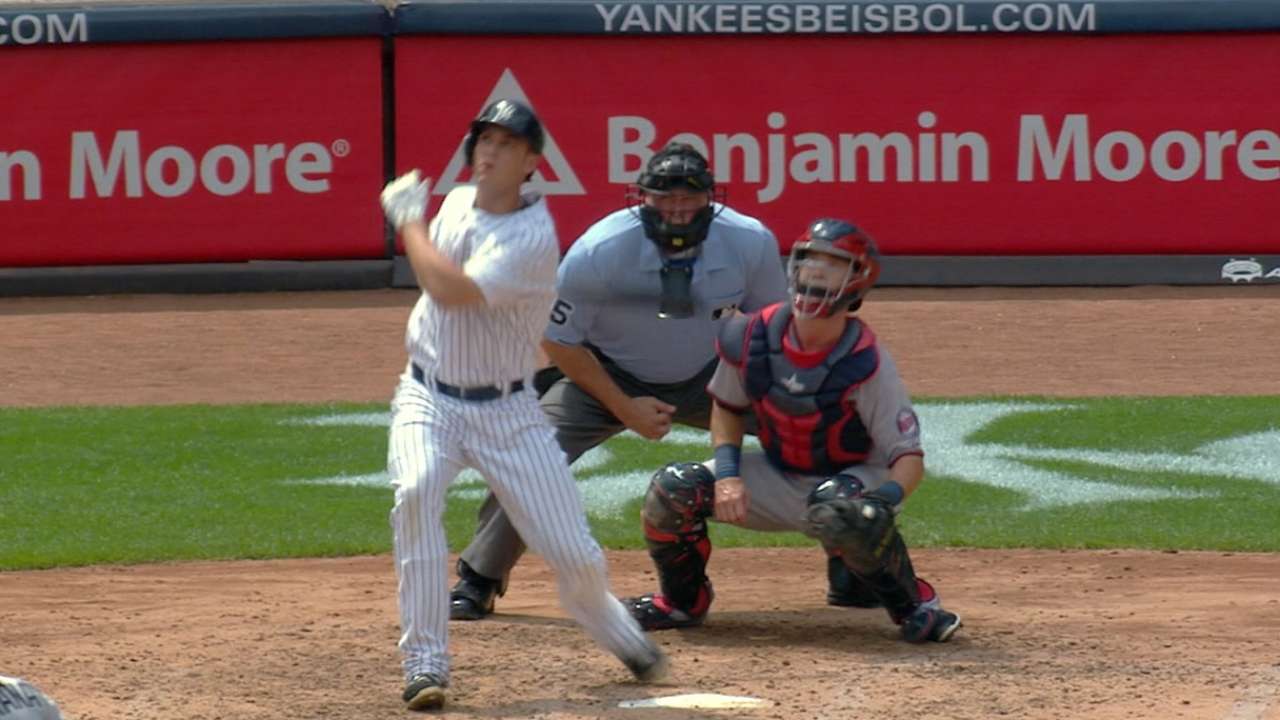 NEW YORK -- Greg Bird woke up at 8:30 on Wednesday morning. He ate breakfast, grabbed a quick coffee at Starbucks and got in the car with his parents, Jim and Lee, who drove him to Yankee Stadium for the third home game of his career. The 22-year-old has a pregame routine that he always follows, regardless of where he is: weight room, batting cage, relaxing time. Relax some more, swing the bat some more, game time. That's what Bird loves about baseball -- it's the same sport everywhere he goes, and that seems to keep him even-keeled.
But Wednesday was different. Bird slipped on the pinstripes and started at first base in place of an injured Mark Teixeira and smacked his first big league homer over the wall in the fourth inning, a two-run shot. Two innings later, he went deep again, another two-run homer to lift the Yankees to a 4-3 victory over the Twins.
He was responsible for every Yankees run, and recorded the first multi-homer game of his career just six days after his Major League debut. Since 1914, just two other Yankees have had a multi-homer game within their first five big league contests (Shelley Duncan in 2007 and Jesus Montero in 2011).
It's been a whirlwind of a week for the team's No. 4 prospect, but Wednesday stood out.
"It was a good day. We're just trying to win games here and anything I can do to help, that's all I'm trying to do. Nothing more, nothing less," Bird said. "It's really, really an honor to play for these guys, to be in a pennant race and to be with this great group of guys."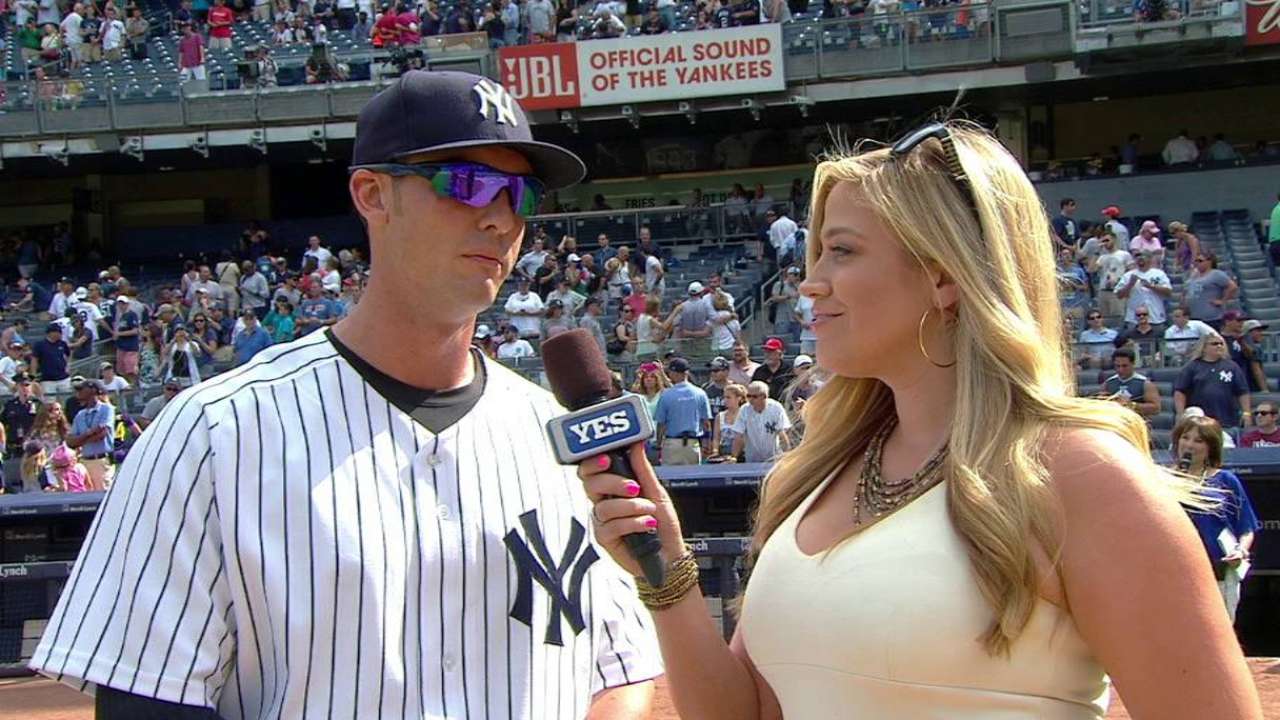 The hype swirling around Bird has been nonstop since Yankees general manager Brian Cashman said he was one of four prospects he refused to consider trading. On Tuesday, Bird picked up his first career RBI and first multi-hit game. On Wednesday before the game, manager Joe Girardi compared his ability to slow the game down to that of Tigers MVP Miguel Cabrera.
Bird's a young player, but nothing seems to faze him.
"He's got a slow heartbeat and you can just see it," Girardi said. "He doesn't go out of the zone, he knows what he wants to do and has a plan.
"I think it's in his DNA, especially at that age."
The first homer, projected by Statcast™ to land 392 feet away, came on an 84 mph changeup from Twins starter Ervin Santana and left the bat at 103 mph. The second one was projected to travel 428 feet. As he rounded the bases after his second homer and stepped back into the dugout, again, his teammates swarmed around him.
"It was a short-time coming," catcher John Ryan Murphy said. ""That's the kind of player that he is ... I was looking forward to a day like this for him."
Bird heard the booming cheers of the elated Yankees fans, relishing in the opportunity to join him in celebration of the biggest day of his career.
They wanted to give him a curtain call -- so at Carlos Beltran's nudge, he walked out, tipped his cap and soaked in the moment as the flags whipped perfectly in the sky above him.
An unforgettable day it was.
"It's special. It's an honor to put on this uniform every day, play in front of these fans," he said. "They're the best in baseball. It's an honor. That's all I can say."
Grace Raynor is an associate reporter for MLB.com. This story was not subject to the approval of Major League Baseball or its clubs.