Bullpen remains a concern for Dodgers
OAKLAND -- A trillion roster moves since last year, and it's still about the bullpen for the Dodgers.
Another Cy Young-quality start from Clayton Kershaw was wasted Tuesday night in a 5-4 walk-off loss to the A's. Pedro Baez allowed three runs in the eighth inning to blow a three-run lead before Yimi Garcia gave up a pair of doubles in the bottom of the 10th.
"Obviously, it's a disappointing one," manager Don Mattingly said at the end of a day that started with him explaining why the coaching staff for a first-place team was shuffled with the hiring of Ron Roenicke to coach third base.
"We not only just got back in the game but got a big home run for A.J. [Ellis] and for us. And to just kind of give it right back was a little tough to swallow."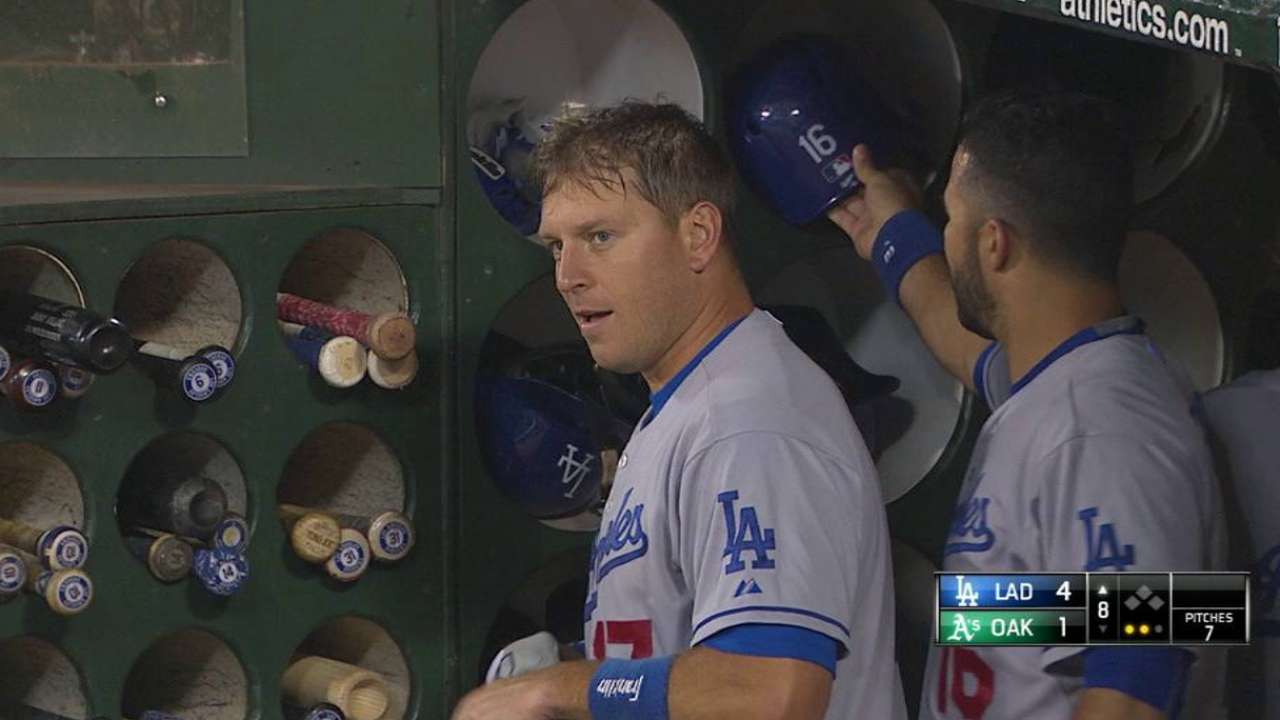 Ellis -- who also walked four times -- slugged a three-run homer in the eighth to put Kershaw in position to win. But the first three batters to face Baez in the eighth reached base and scored, an inning compounded when third baseman Justin Turner gloved a one-hop smash off J.P. Howell by Josh Reddick, only for the ball to drop out of his webbing.
"We need guys to step up, to be the bridge to get the ball to Kenley [Jansen]," said Ellis. "Tonight wasn't their night. The same situation tomorrow, we'll trust the guys, they've shown they can do it."
Kershaw was charged with one run in seven innings, making 116 pitches. But he blamed himself for not getting through eight innings, even though he lowered his ERA to 2.34. It was the sixth time this year he allowed two runs or fewer without getting a win.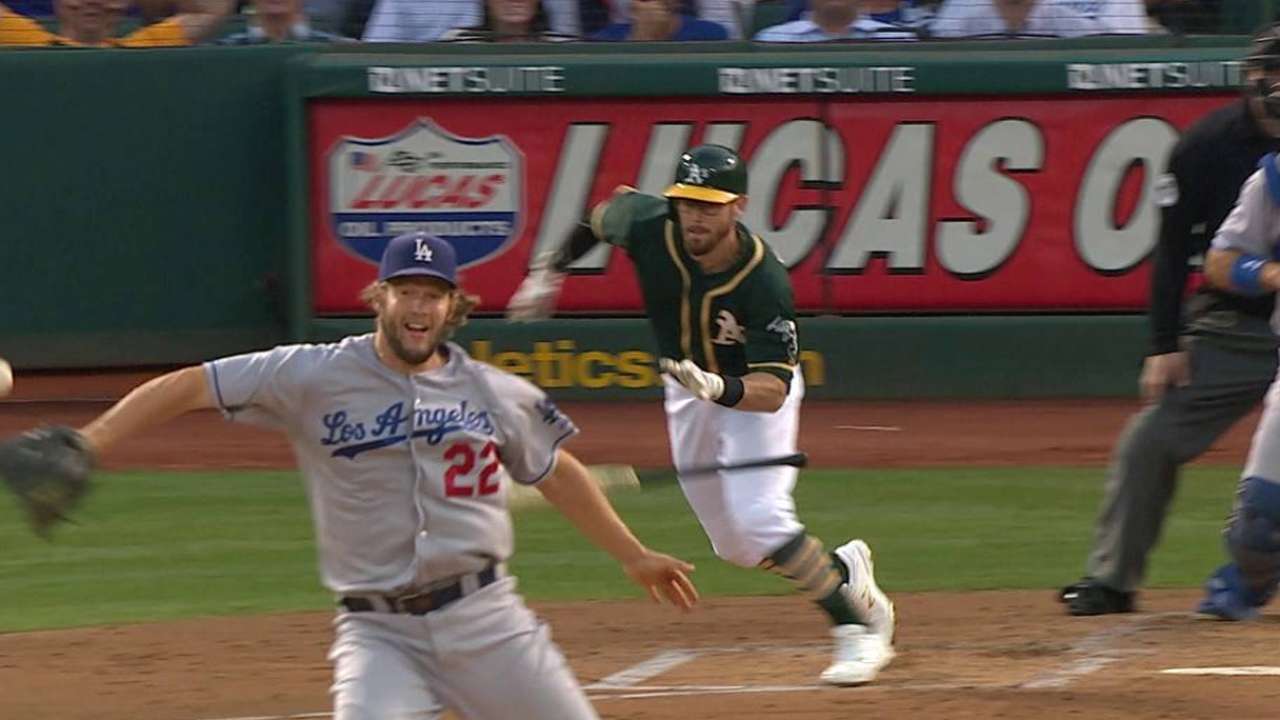 "It was a struggle," he said. "I don't know how many pitches I had, but too many for seven innings. I need to minimize and make it through eight."
Of course, that was the issue last year. And when the Dodgers got into the playoffs, Mattingly left games in Kershaw's hands and, well, we know what happened.
Mattingly defended his bullpen the best he could after this loss.
"It was good for a few days at home there," he said about the relief work during a 5-2 homestand that ended Sunday. "I thought we were starting to get where things were kind of in order, then tonight happens. Obviously we have to find ways to get the ball from our starters to Kenley. We've got guys that can do that, and I trust we're going to do that.
"Petey [Baez] did a good job back in L.A. Tonight he didn't get his outs. Jim [Johnson, who had a key strikeout] has had three positive outings in a row, Yimi's really been throwing the ball good. These are our guys, and we're going to find a way to do it with this. I feel like we're in a good spot, we've got guys capable, and I feel like we're going to get the job done."
Ken Gurnick is a reporter for MLB.com. This story was not subject to the approval of Major League Baseball or its clubs.