Fantasy Closer Report: Edition 21
Bullpen changes could come soon for Oakland, Detroit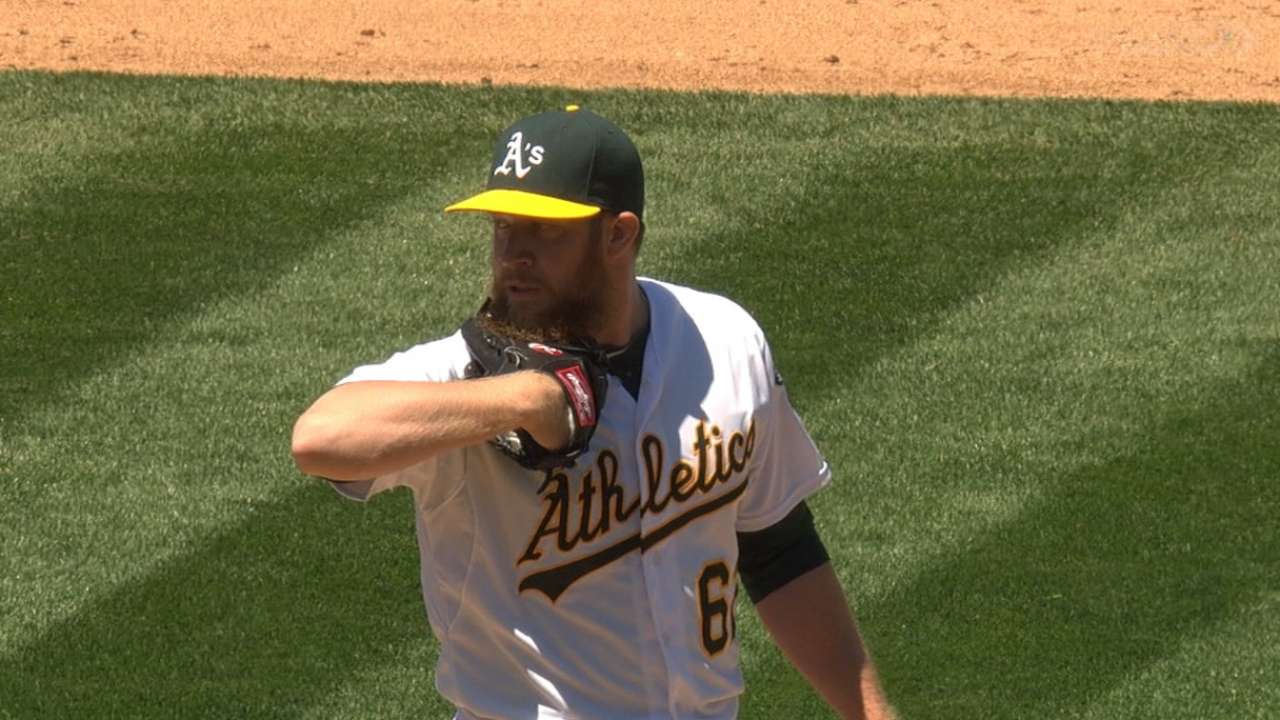 What's going on in Oakland?
Several bullpens have struggled this season, and Oakland's has been no exception. Besides Tyler Clippard, the A's relief corps has had a rough year, and trading Clippard obviously didn't help matters. Immediately following the deal, Edward Mujica was tabbed as the likely new closer in Oakland. That move did not go well.
It's possible that Mujica will still settle into this role -- although the way he was used last weekend doesn't support that theory. Drew Pomeranz is another option, but he is dealing with mild forearm discomfort. It shouldn't keep him out of games, but the injury -- combined with the fact that the A's may want to put him back into the rotation -- is enough to keep me off his bandwagon.
Let's turn our attention to Fernando Rodriguez. He's probably not going to turn into an elite reliever anytime soon, but he's clearly the best option in Oakland's bullpen. While I wouldn't caution you against adding him, be aware that he may not be recording saves for more than a couple weeks even if he does get the job. Former All-Star Sean Doolittle, who has been sidelined for most of the season, is working his way back. Given the dearth of other options in the Oakland bullpen, don't be surprised if he takes over the closer role again soon after he returns. In fact, now is the time to pluck him off the waiver wire to prepare for your playoff run.
Changes in Detroit
As one of my quick hits last week, I mentioned that Alex Wilson had gotten off to a solid start after taking over as closer when Joakim Soria was traded to Pittsburgh. He did give up a run this week, and now it looks as if the Tigers will roll with Bruce Rondon in the ninth inning even more often. On the surface, it seems a bit unfair for Wilson, who's the owner of a 1.83 ERA and has shown very good control. However, his peripherals and general lack of strikeouts tell a different story. Rondon, meanwhile, has been the polar opposite, pitching to a rough 5.79 ERA. However, the latter has much better punchout skills, and Rondon likely has a better chance of being their long-term closer than Wilson. I don't think this situation is locked in at all -- Rondon blew a save last weekend -- but for now, Rondon needs to be owned in all leagues, and Wilson can probably be dropped in most leagues.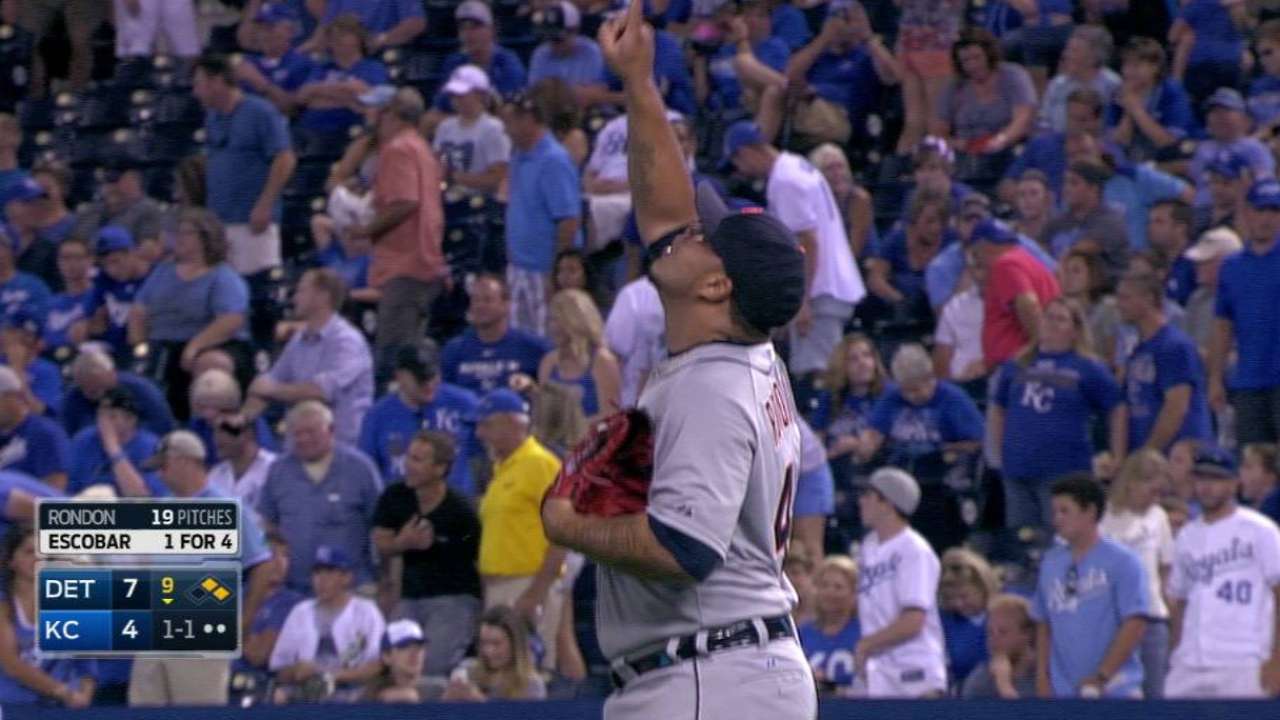 Rough week for Kahnle
Like Detroit and Oakland, Colorado has seen its bullpen struggle in 2015. John Axford was able to hold down the ninth inning for a good chunk of the season, but eventually he struggled, which opened up a spot for Tommy Kahnle. Kahnle had been putting together a solid season, striking out enough batters to overshadow his control issues. His ERA ventured much closer to his peripherals over the past week after consecutive three-run outings. This was the risk of adding Kahnle -- and it is always the risk of looking for saves this late in the season. Most new closers aren't Ken Giles. Instead, you're looking at decent pitchers who can get you saves, but you run the risk of hurting your other categories.
This rough stretch shouldn't mean the end of Kahnle's run as closer, but it turns this into a situation to keep an eye on. If his next outing goes similarly, it may be time to take a look at Axford or Justin Miller.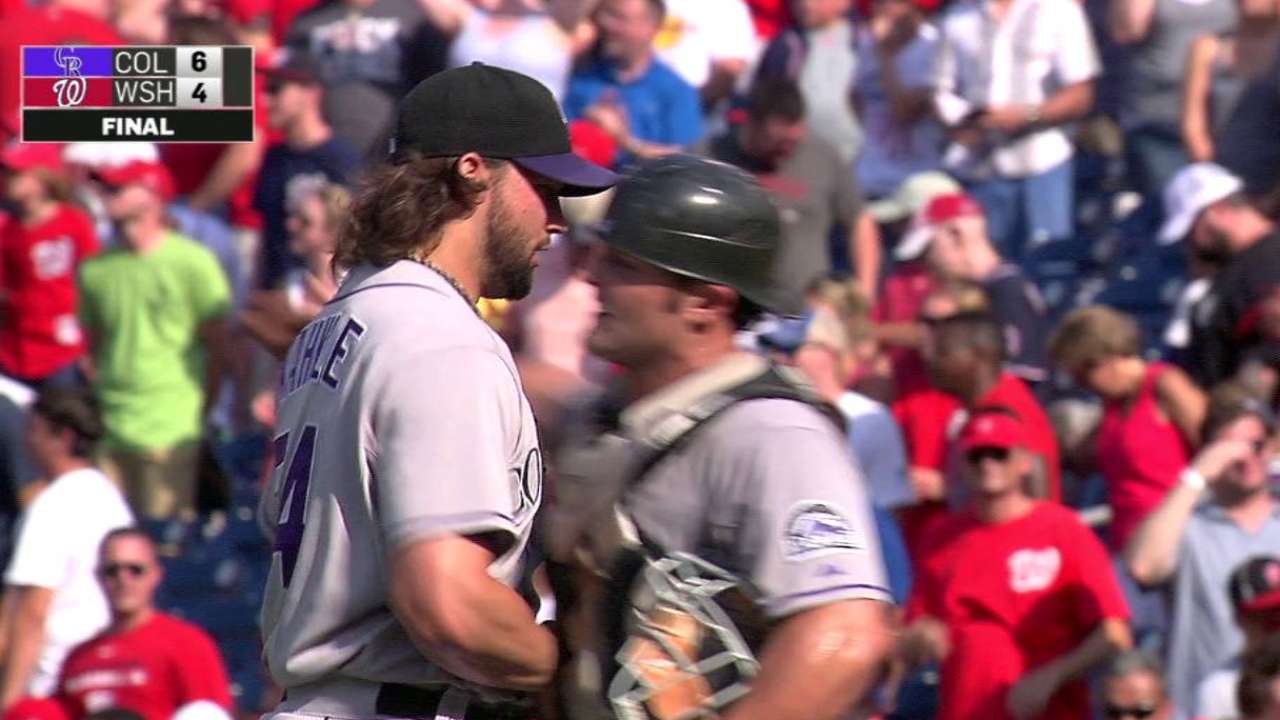 Quick hits
• Our theme of looking at struggling bullpens continues in Boston, where Koji Uehara's injury has opened up uncertainty in the back end of that group. Junichi Tazawa, of course, blew a save in his first chance, and that may have been enough to convince the Red Sox to keep him in the setup role. I would expect a committee here, with Tazawa, Jean Machi and Alexi Ogando all getting save chances. Avoid Red Sox relievers.
• Huston Street had a rough week, giving up runs in two of his past three outings. Of course, he's not in danger of losing his job, but it's noteworthy given how well he's pitched this year.
• Another week, more of the same in Seattle. Carson Smith had a decent week, but one that created some worries about his future in the closer role. But a look at Fernando Rodney's numbers would suggest that Smith will continue to hold down the ninth.
A version of this story originally appeared on Baseball Prospectus.
Matt Collins is a contributor to MLB.com. This story was not subject to the approval of Major League Baseball or its clubs.