Back end of Rays' bullpen hits a rough patch
McGee, Boxberger unable to finish off Astros in Houston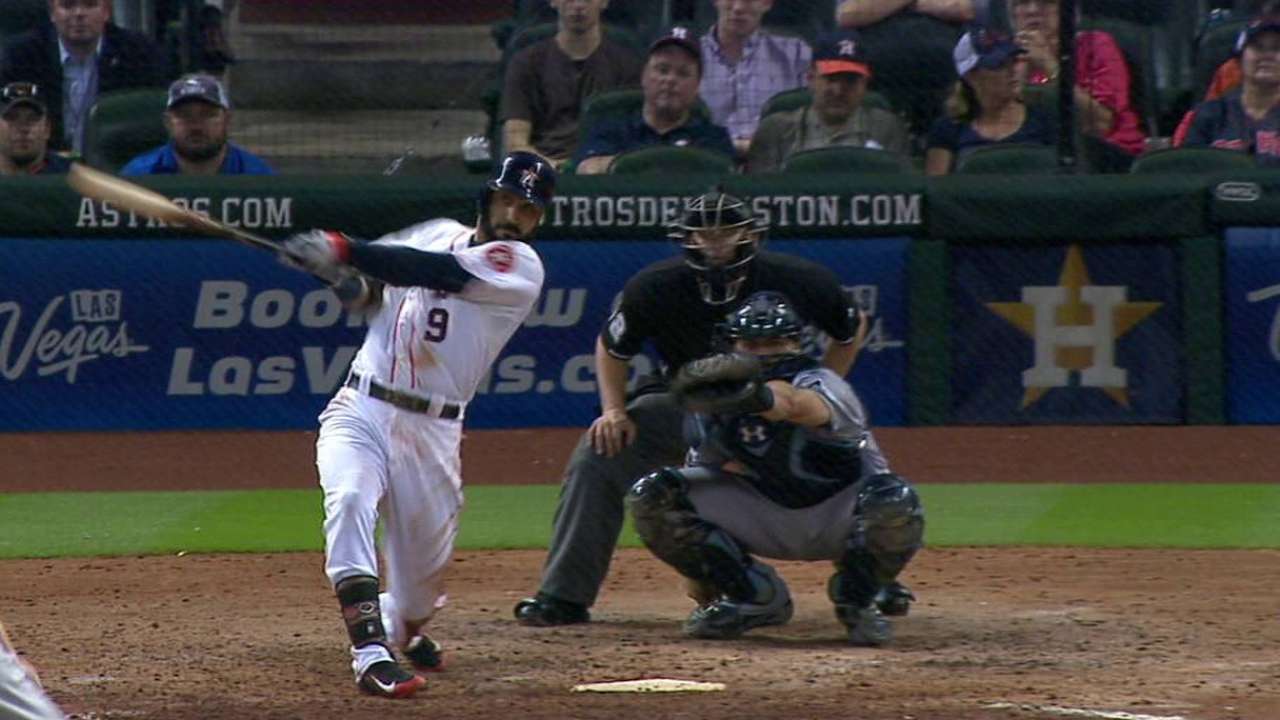 HOUSTON -- The rested back end of the Rays' bullpen could not get the job done in a 3-2, 10-inning loss to the Astros on Tuesday night.
Jake McGee and Brad Boxberger have anchored the late-inning situations for the Rays, but lately each has experienced some troubles, and those troubles continued in the loss.
McGee took the loss Friday night at Texas when he faced five batters and allowed three singles and a sacrifice fly. Tuesday night, the hard-throwing left-hander entered the game in the eighth with the Rays leading, 2-1.
Jose Altuve greeted him with a single through the middle and Marwin Gonzalez followed with a single before Carlos Correa doubled home the tying run.
"We turn it over to Jake and three straight hits, you don't see that happen very often against Jake McGee," Rays manager Kevin Cash said. "But it is what it is."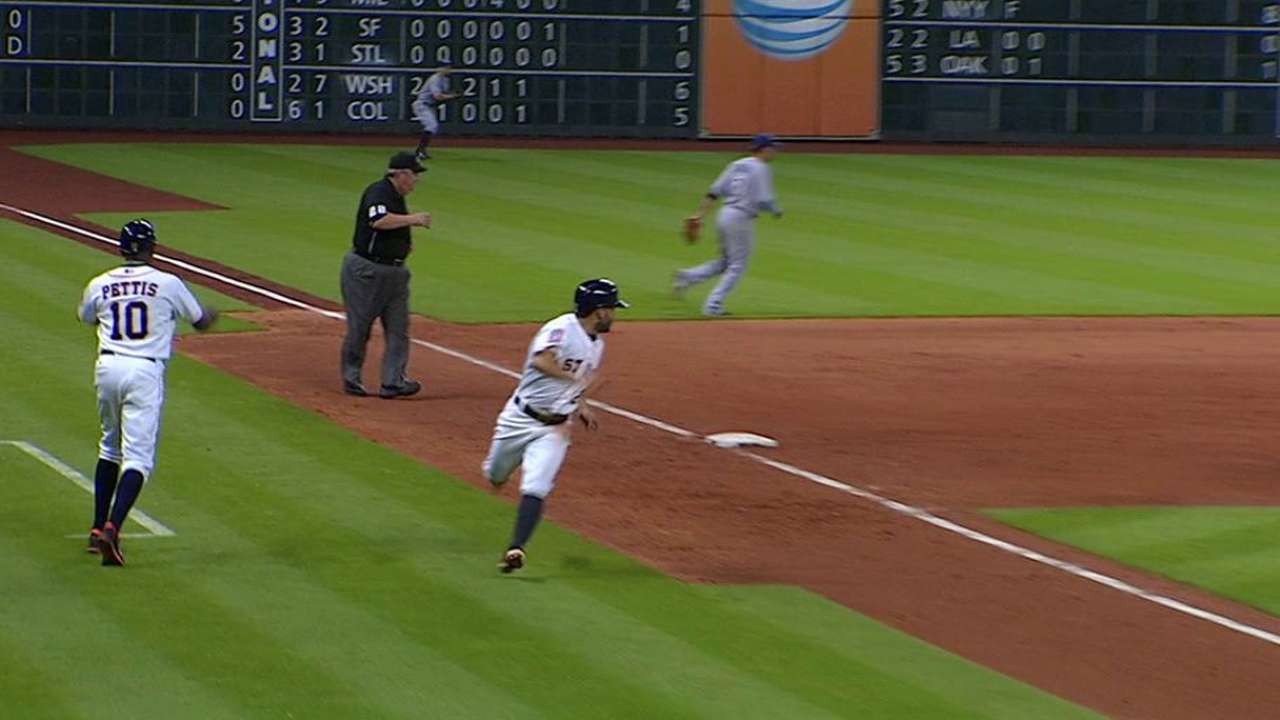 McGee did manage to escape with no further damage when he got Colby Rasmus to ground into a 3-2-3 inning-ending double play with the bases loaded. McGee returned to pitch the ninth and got the first two outs before giving way to Boxberger with a runner on first.
"When Jake's on the mound it's a pretty simplified approach," Cash said. "They're going to try to get the first fastball they see that they can handle. ... There's not a lot of guessing game when Jake's on the mound. A lot of times he gets people because they can't quite catch up or they expand on the fastball. This team tonight did not."
Boxberger retired Altuve on a deep fly ball to right and the game went into extra innings. Gonzalez then led off the Astros' 10th and re-routed a 3-2 Boxberger fastball over the wall in right for a walk-off home run.
"I mean, 3-2 count, he knows I'm not looking to walk him, so I'm going to go after him with my best pitch and I just left it over the middle and he sold out on it," Boxberger said.
Boxberger had not pitched since Wednesday against the Braves at Tropicana Field. But the closer said the lack of use had nothing to do with Tuesday night's result.
"Not really," he said. "I've thrown off the mound a couple of times. Almost got into the game yesterday."
Boxberger did allow that it was a challenge to come back out for a second inning.
"It's always a challenge when you don't do it a lot," said Boxberger, who rarely pitches multiple innings. "But I don't think that really had anything to do with [Gonzalez's] hit. That pitch, he got it."
Looking at the big picture, Cash took Tuesday night's performances by his best relievers at face value without reading more into the situation.
"I don't think [they are tired]," Cash said. "Both of their velocities have been consistent all year. I credit the hitters who have had the approach against him."
Boxberger called it "a rough patch we're hitting right now."
"Everyone goes through it," Boxberger said. "It's just a matter of how quick we can turn it around."
Bill Chastain is a reporter for MLB.com. This story was not subject to the approval of Major League Baseball or its clubs.