Struggles, schedule could work against Cravy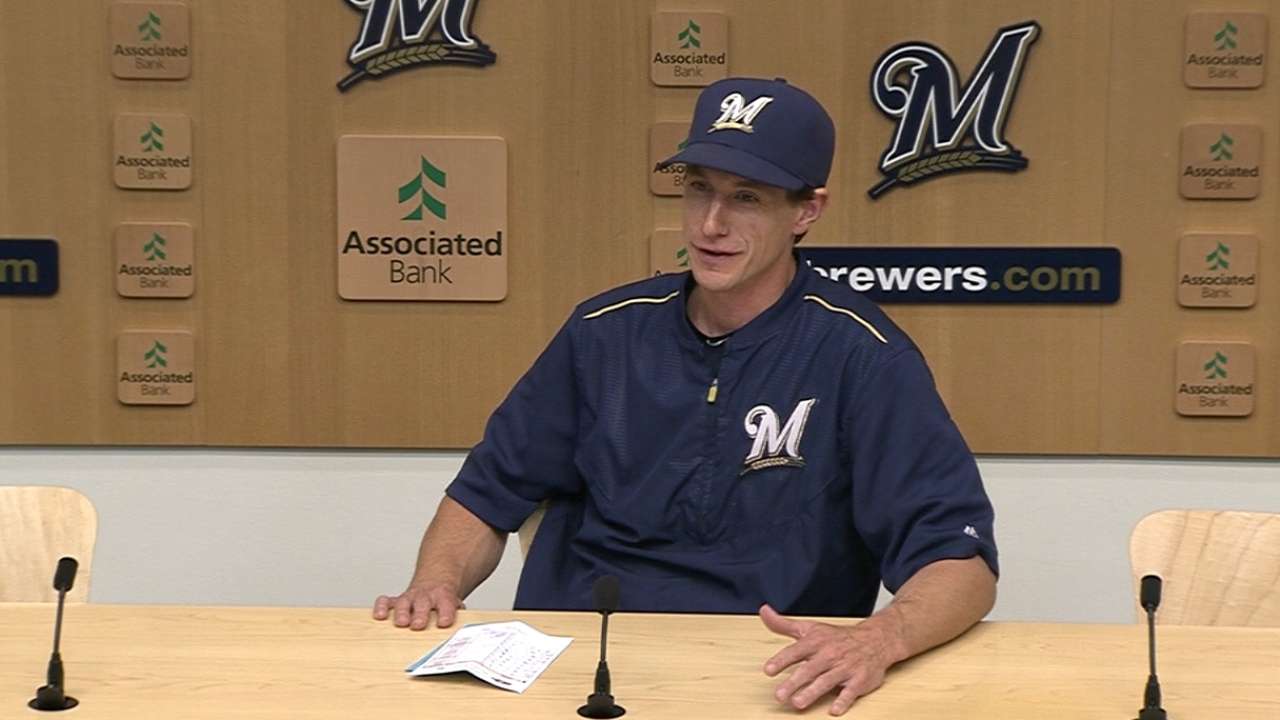 MILWAUKEE -- Tyler Cravy's Major League debut back in June was a seven-inning, four-hit, one-run performance in St. Louis in a 1-0 loss to a Cardinals team that today owns the best record in baseball.
On Tuesday, after another poor outing in a 9-6 loss to the Marlins at Miller Park, the question was, where did that guy go?
"I don't know," said manager Craig Counsell, who deferred to Wednesday morning another question, of whether Cravy will get another start. "He pitched very well [on June 2 in St. Louis]. That was a good start against the best team in baseball, and on the road. Every start [since], there's been an inning that he couldn't get that last out or make that next pitch to limit damage. It's a big part of it up here. Every inning is tough to get through, and you have to limit damage at times. The one- or two-run innings, those won't hurt you. But four- and five-run innings, those will cost you games."
Cravy fell to 0-5 with a 6.67 ERA after allowing seven runs (four earned) on seven hits in only 2 2/3 innings against the Marlins, with three walks and two strikeouts. In his three starts since the Brewers bumped veteran Kyle Lohse from the rotation to take a look at Cravy, the rookie right-hander has allowed 17 runs (14 earned) on 19 hits and nine walks in 12 innings.
Asked whether he felt he was missing an opportunity, Cravy said, "It's been rough, but I'm not too worried about it. Next year is going to be just as big a year. Every time you get the opportunity, you have to make the most of it."
His next opportunity is to be determined. The Brewers have four open dates on the schedule this month: Thursday, Monday, Aug. 27 and Aug. 31. As a result, they will not need a fifth starter again until Sept. 5 in Cincinnati.
"We've talked about some different scenarios we could use," Counsell said. "I think we'll finalize that [on Wednesday]. There are a lot of off-days here and we have to use them to our advantage."
Cravy said he hadn't looked at the schedule in an effort to deduce the team's plan. He admitted feeling frustrated about a recent string of starts that have progressively shrunk, from five innings against the Cardinals on Aug. 7 to 4 1/3 innings against the Cubs last Thursday to Tuesday, when he fell into a 7-0 deficit before the end of the third inning.
Adam McCalvy is a reporter for MLB.com. Follow him on Twitter @AdamMcCalvy, like him on Facebook and listen to his podcast. This story was not subject to the approval of Major League Baseball or its clubs.