Goldy's slick play helps D-backs force extras
Slugger snags frozen rope in ninth, doubles McCutchen off second after review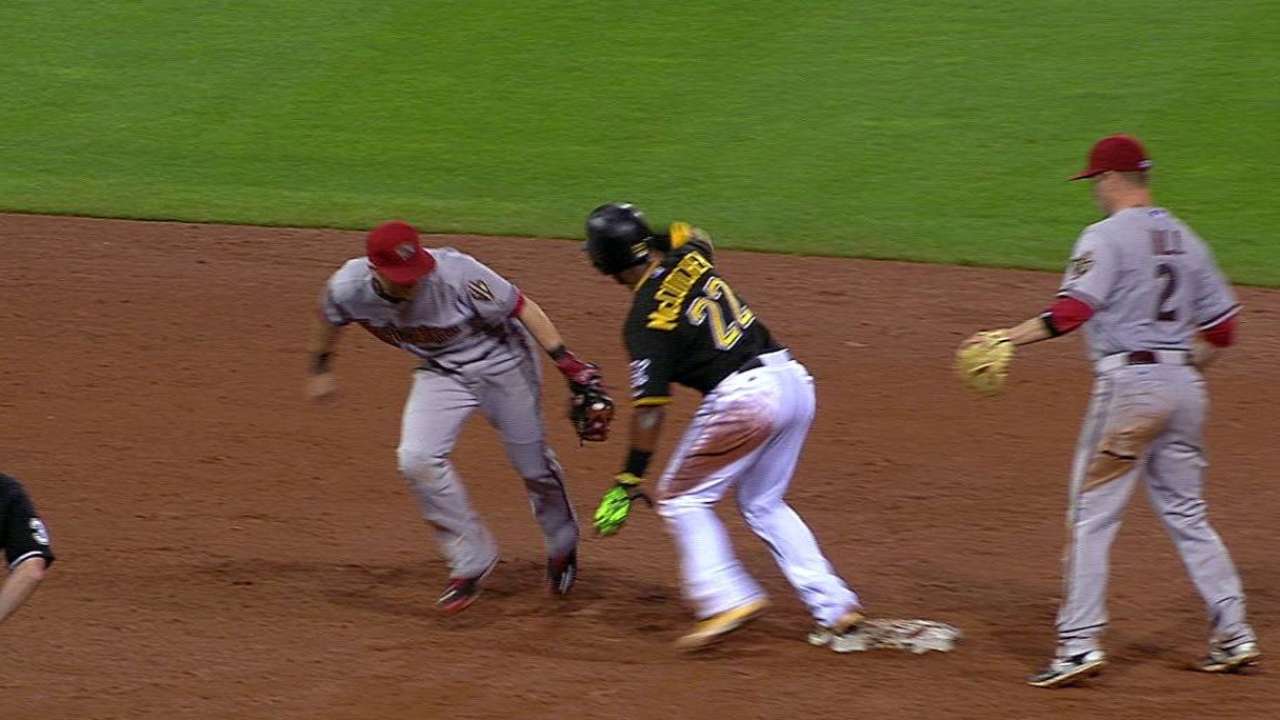 PITTSBURGH -- In retrospect, D-backs first baseman Paul Goldschmidt was not sure if it was a smart play on his part.
Maybe it was, maybe it wasn't, but it for sure kept the D-backs from losing in ninth inning -- though they would eventually fall to the Pirates, 9-8, in 15 innings on Tuesday night at PNC Park.
With one out, Andrew McCutchen on second base and the score tied in the ninth, Jung Ho Kang hit a hard line drive to Goldschmidt's left. He lunged and snagged the ball, spun and fired toward second base.
Shortstop Chris Owings was just approaching the bag when he caught the throw and tagged McCutchen, who was trying to get back to the bag.
McCutchen was initially called safe, but the D-backs challenged the play and it was overturned after review.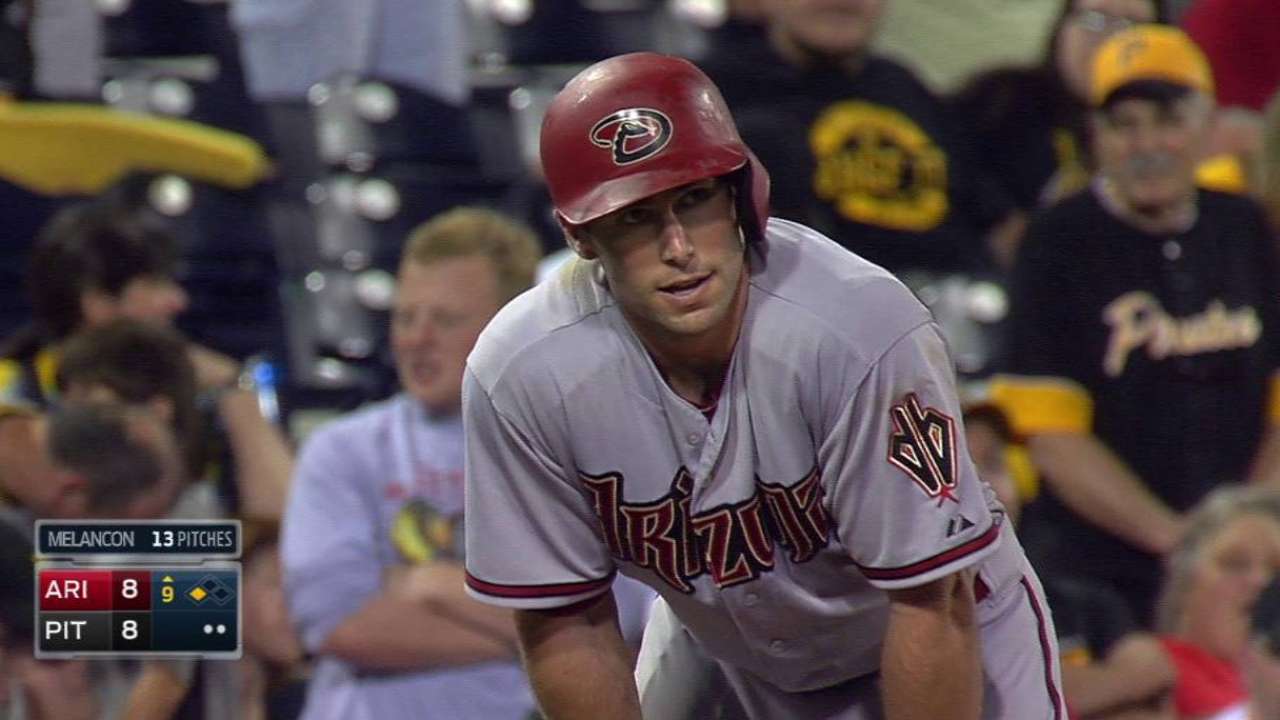 "He hits a line drive and you try to go catch it," said Goldschmidt, who won a Gold Glove in 2013. "I had a feeling that the baserunner was going to react and start going so I just turned and threw it. I was just hoping Hilly [Aaron Hill] or CO would be there. CO was coming that way and wasn't able to get there in time, but fortunately tagged him. It was a good play by him."
While grabbing the line drive was impressive enough, the most impressive part of the play was the throw to second. Goldschmidt was essentially throwing it to the bag since neither Owings nor second baseman Hill was in position when Goldschmidt released the ball.
"I just turn around and throw it hoping one of them is going to be there," said Goldschmidt, who also knocked in two runs and helped tie the game in the ninth on a hot shot of his own that went for a two-run error on first baseman Sean Rodriguez. "I figured if I took my time to try and check and see if we had him or whatever, he'd probably be back so just come up throwing.
"I mean, that could have been bad too. If McCutchen gets back there and it hits him and it goes in the outfield, we lose the game. Fortunately, that didn't happen. I don't know if it's right. Maybe it's too aggressive, but it worked out tonight, I guess."
Steve Gilbert is a reporter for MLB.com. Read his blog, Inside the D-backs, and follow him on Twitter @SteveGilbertMLB. This story was not subject to the approval of Major League Baseball or its clubs.