deGrom meets challenge of facing O's Davis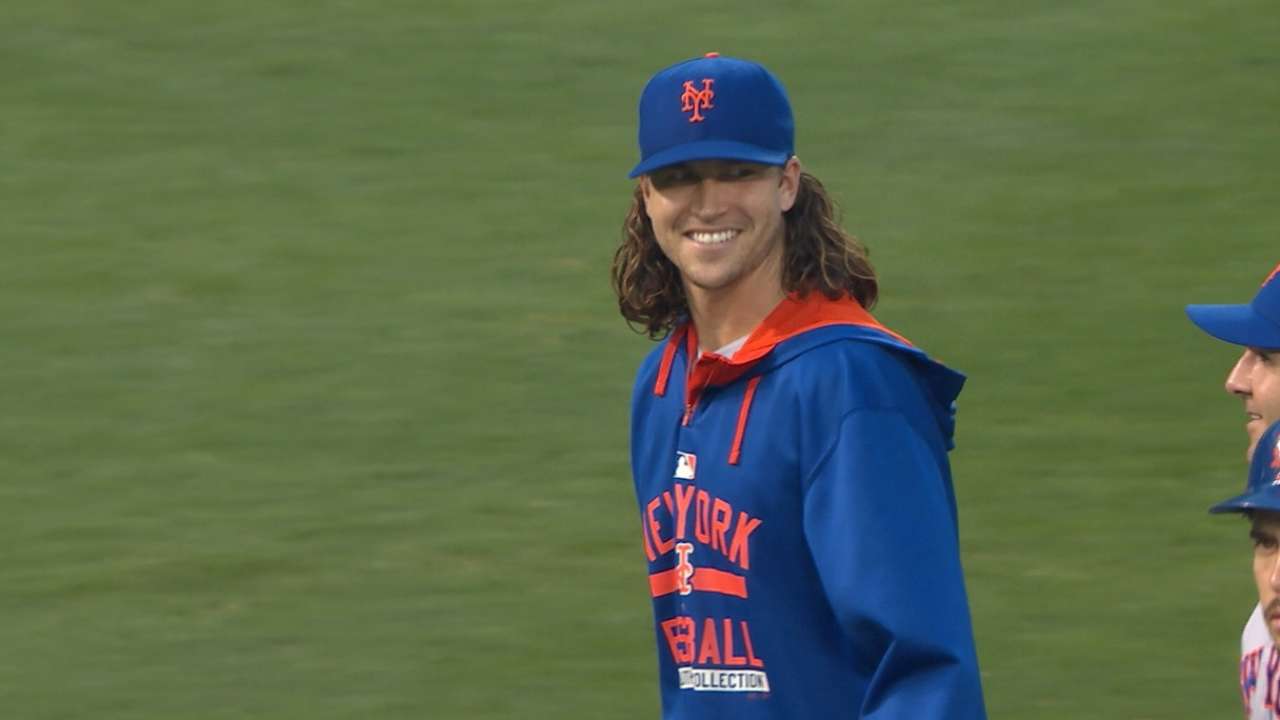 BALTIMORE -- Orioles first baseman Chris Davis entered Tuesday night's game coming off a series against the A's in which he hit three home runs, drove in six runs and scored five. He's second in Major League Baseball with 89 RBIs and has hit 15 home runs since the All-Star break.
His second half résumé has been impressive, but Mets starter Jacob deGrom humbled the Davis praise in Tuesday's 5-3 victory over the Orioles by striking him out three times.
"I think just putting together a good game plan before," deGrom said. "We watched how we got him out before and got him on a fastball up. And then I went in. We watched some video on [him]. That was kind of how I went about getting him out."
Tuesday was actually the second time Davis was a three-strikeout victim to deGrom, also collecting a trio of K's on May 6 in Queens. Davis wasn't the only one to struggle against the Mets' right-hander as deGrom posted his seventh consecutive quality start.
deGrom saw his ERA dip to 1.98 on the season as he lasted 7 2/3 innings, giving up five hits, one run and a walk while striking out six. The only blemish on deGrom's line came via a home run by Baltimore's Gerardo Parra in the sixth inning.
The Mets have won deGrom's last seven starts, and New York's rising star competed his 12th start this season in which he surrendered one run or fewer.
"He's one of the best in the game right now," Mets manager Terry Collins said. "No question. I've talked to many other managers and he is one of the first guys they ask about."
Connor Smolensky is an associate reporter for MLB.com. This story was not subject to the approval of Major League Baseball or its clubs.