No no-no, but Kuma twirls another gem
Mariners righty extends his recent domination of Rangers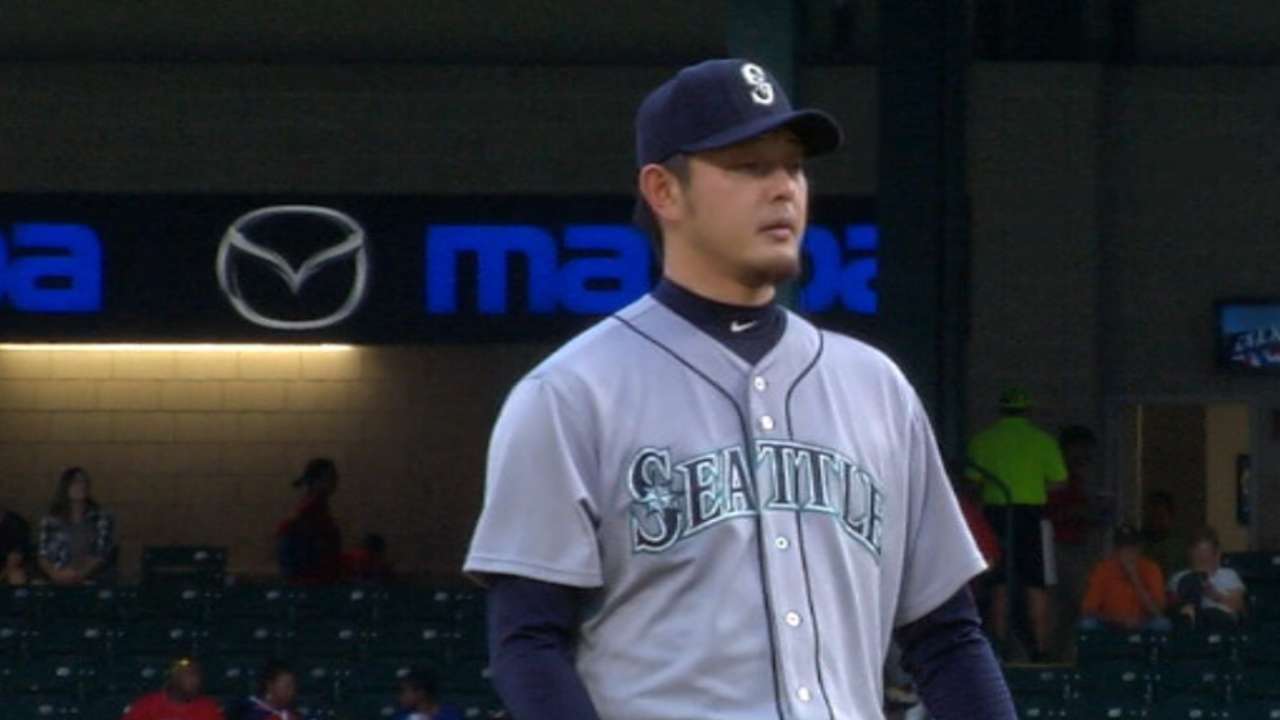 ARLINGTON -- Another no-hitter? Nope. But Hisashi Iwakuma continued his strong recent run for the Mariners in a 3-2 victory over the Rangers on Tuesday and that was a welcome sight for a Seattle club whose pitching has lately endured some rough times.
On the heels of last week's gem against the Orioles, Iwakuma allowed just two runs on five hits over seven frames to improve to 5-2 with a 3.74 ERA as he looks to salvage a season shortened by an 11-week stint on the disabled list.
Iwakuma is seeking to make up for that lost time, and he's done so impressively in August as he's 3-0 with a 1.71 ERA in four starts this month.
"I feel happy," the 34-year-old said through translator Antony Suzuki. "I'm proud of what I've been doing the last couple starts, just helping the team win. As a starter, you want to go as long as you can in each game and I think I've been able to do that with quality starts. So I feel pretty good right now."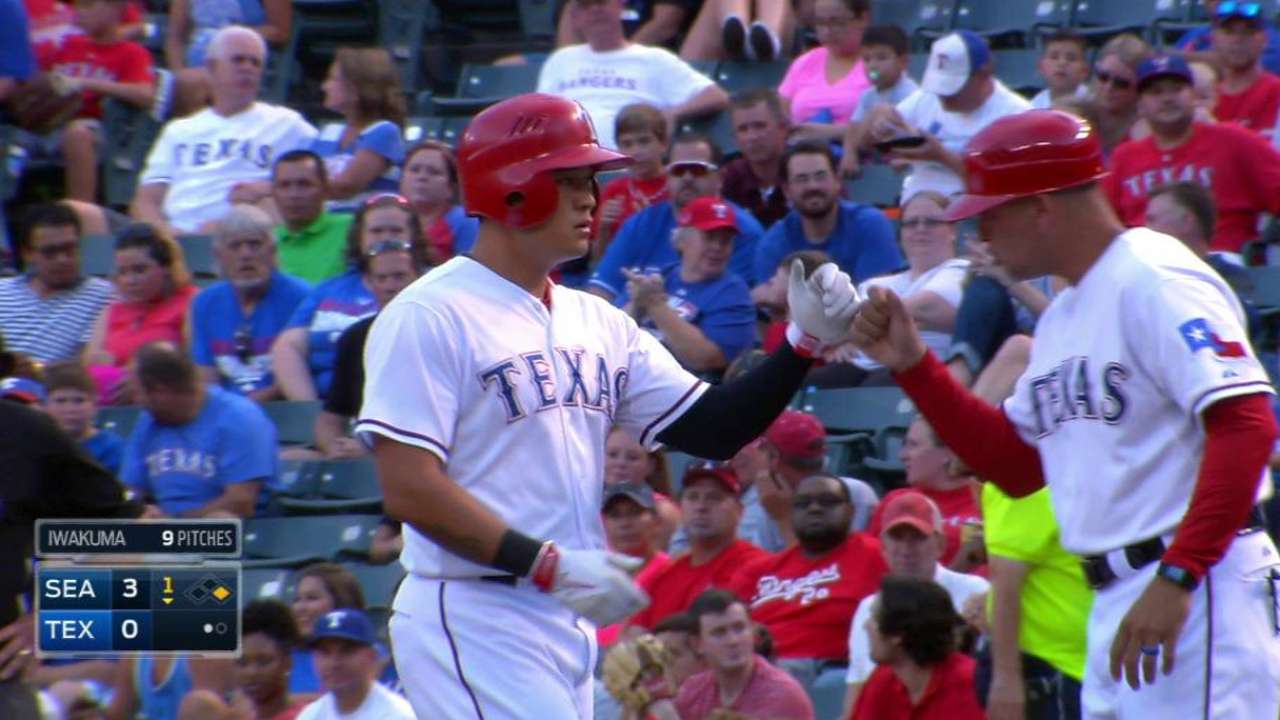 In the four starts since Iwakuma's no-hitter, the rest of the rotation had a 15.60 ERA as Seattle got belted in Boston to open the road trip. But Iwakuma settled things back down with another strong showing despite the 97-degree heat at Globe Life Park.
After throwing a career-high 118 and 116 pitches in his previous two games, Iwakuma admitted he might have been a little fatigued, but he pitched with veteran guile and worked his way through seven on 99 pitches before turning the game over to the bullpen.
"I felt all right today," he said. "I tried to keep the ball down in the zone and make early contact. I was able to do that, so overall it went well."
Iwakuma has beaten the Rangers twice in his past three outings -- sandwiched around his no-hitter -- and is 6-0 in his past seven starts against Texas dating back to 2013.
"Iwakuma was as solid as we have seen him," said Rangers manager Jeff Banister. "We didn't mount much of a challenge. He has been a challenge for us. He has a lot of things going on. He mixes his pitches, throws them in, commands them away, up when he needs to. He is a quality pitcher and pitch counts don't come into play. He goes deep into the game. This is a guy who is in command of his pitches. He pitched well."
As for losing any thought of another no-hitter when Shin-Soo Choo singled with one out in the first, Iwakuma said nothing really crossed his mind at that point other than crediting Choo with hitting a pretty good splitter down in the zone.
Perhaps in the long run, that early single wasn't all bad as it took away the no-hit hoopla and turned it into another game, which he handled with his usual aplomb, retiring 12 in a row at one point and staying in control throughout.
"Maybe I was relieved [in some way by Choo's hit]," he said. "If I'd gone more and more, longer, that could have become a different kind of burden. Who knows? It's hard to say."
Greg Johns is a reporter for MLB.com. Follow him on Twitter @GregJohnsMLB, read his Mariners Musings blog, and listen to his podcast. This story was not subject to the approval of Major League Baseball or its clubs.