Danks pays for few mistakes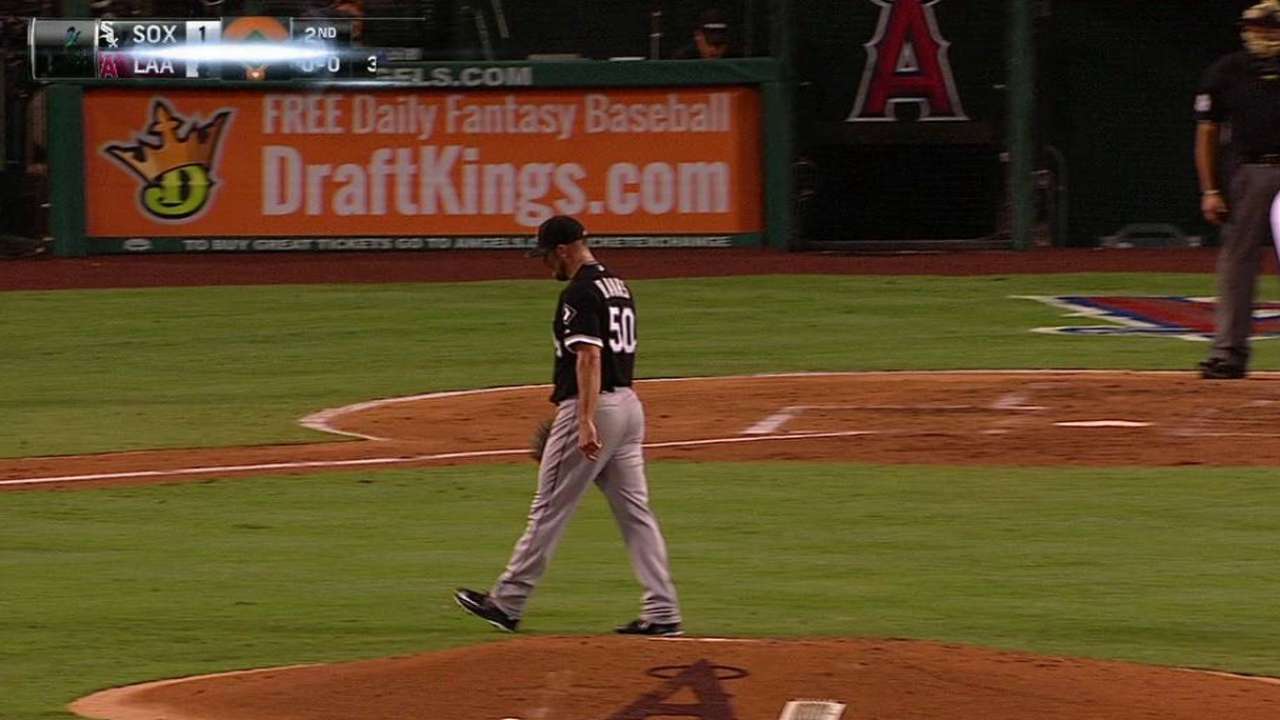 ANAHEIM -- There was a bright spot for John Danks coming from the Angels' 5-3 victory over the southpaw and the White Sox Tuesday night at Angel Stadium.
Mike Trout, the reigning American League Most Valuable Player and a candidate to repeat in 2015, went 0-for-2 with a walk against the veteran hurler. Trout now has eight hitless at-bats to show for his career work against Danks.
In moving to a more serious realm, Danks actually had a great deal to feel good about where this seven-inning effort was concerned. His stuff was good, as it has been since the All-Star break. His command was solid, and he really made just three mistakes among his 109 pitches.
Those were three mistakes that basically ruined his night.
"It's still a bad night," said an upbeat Danks, who was disappointed in his team slipping to 55-62 and six games out of the AL's second Wild Card spot. "I showed up to the ballpark to win a ballgame. I wasn't able to do that. In the position we are in as a club, we can't afford to get too many back. It still stings.
"But it didn't do anything to my personal confidence going into my next start. Just kind of stings to still give up five runs or whatever it was on a night like tonight, when I felt like I had pretty good stuff and pretty good command to go with it."
Two of those three mistakes came within the first four batters of the game.
After hitting Shane Victorino with his third pitch, Kole Calhoun hit the next pitch for a two-run homer.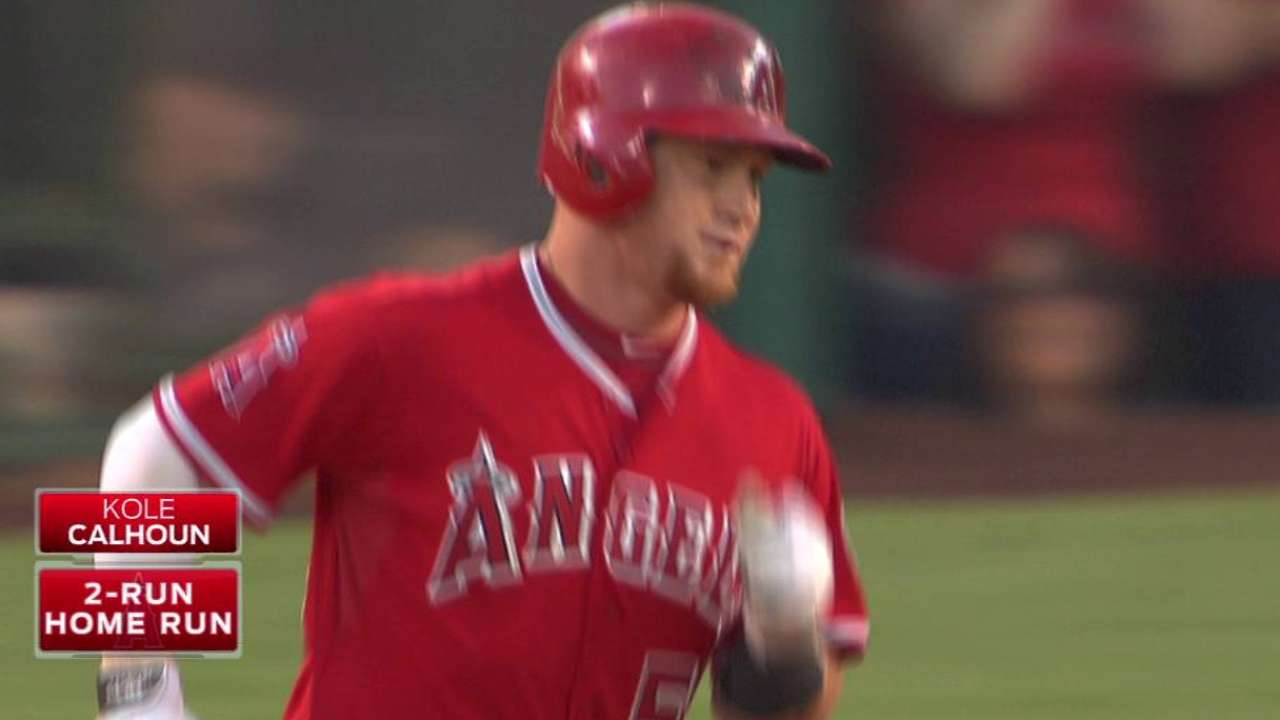 "He ambushed a first-pitch heater," Danks said. "I tried to get ahead of Calhoun. You gotta tip your hat. He hit it certainly. It went a long way."
Trout grounded out to third baseman Tyler Saladino, but Albert Pujols followed with a second-pitch long ball for his 33rd of the season. The connection came off a hanging curve, after Danks had allowed just one homer in his last eight starts total.
"I threw a softball up there to a Hall of Famer," Danks said. "That's not a good idea."
Carlos Perez's double on a 0-2 pitch with one out in the seventh was classified by Danks as the third mistake. Perez came around to score on Victorino's infield hit. With the White Sox finishing 1-for-7 with runners in scoring position against Angels ace Garrett Richards, they were three mistakes too many.
That loss, in the present tense, makes the White Sox playoff chances a little bit more remote. In the long-term big picture, it's good news that Danks continues to work his way back toward old form.
"He's had some that were rough outings and he's had some that were really good," said White Sox manager Robin Ventura of Danks. "He's done some when we had no bullpen, he knew it and went out there and gave us what we needed. Really from a couple months in, he's been as reliable as anybody."
Scott Merkin is a reporter for MLB.com. Read his blog, Merk's Works, follow him on Twitter @scottmerkin and listen to his podcast. This story was not subject to the approval of Major League Baseball or its clubs.