MLB.com Columnist
Richard Justice
Dombrowski holds key to brighter Boston future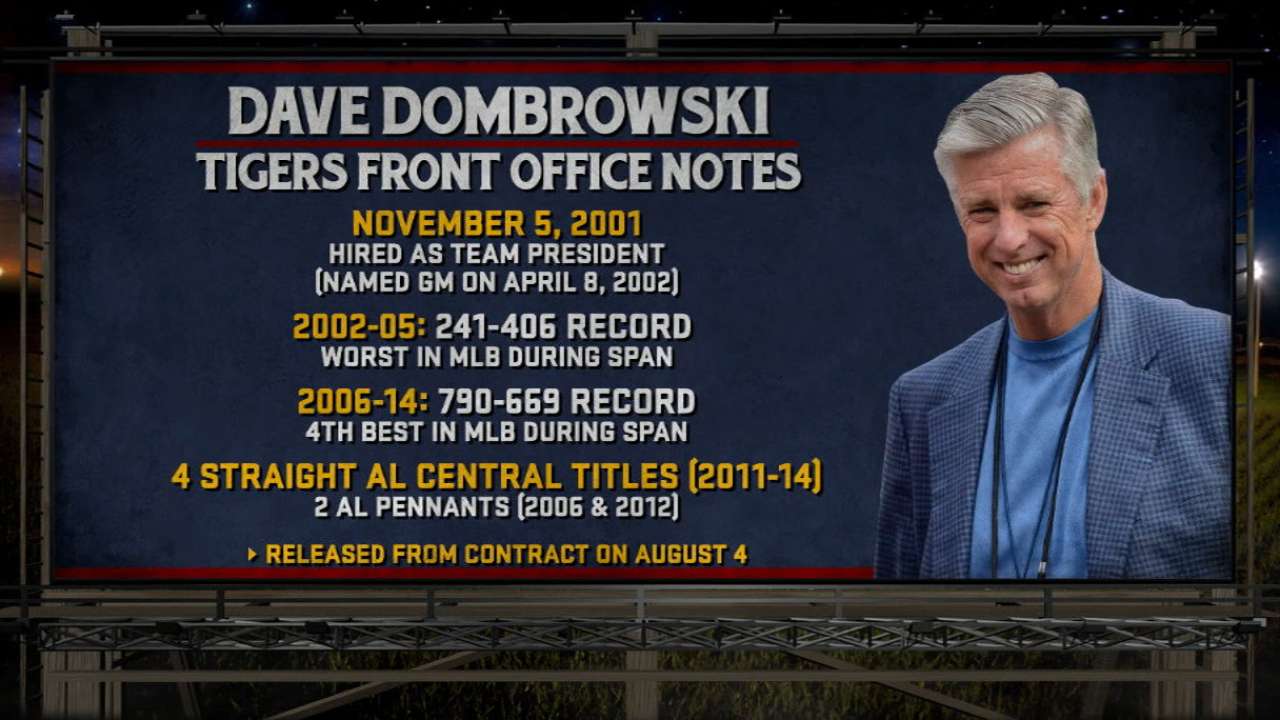 Nothing the Boston Red Sox do in the foreseeable future will be as important as this. It's the charting of a new course, the writing of a new narrative.
This isn't one of those cutting-edge, outside-the-box hires, either. Success is guaranteed with the hiring of Dave Dombrowski as the Red Sox's president of baseball operations. At least that's his track record.
• Red Sox hire Dombrowski; Cherington to step aside
Dombrowski will surround himself with good people, build on a solid nucleus of talent and love every minute of it. Let's be clear about that last part of this thing.
The Red Sox are on their way to finishing last for the third time in four years. But this remains one of the best jobs in baseball, because there's nothing in sports like the relationship between this team and its fans.
This is the kind of job every baseball person wants. In Boston, baseball season is every single day of the year. The Red Sox have deep pockets and the ownership is committed to spending whatever it takes to make the franchise great again.
Dombrowski, 59, understands all of this. His career in the Major Leagues began 37 years ago as an assistant to legendary White Sox general manager Roland Hemond. He long ago came to understand why the Red Sox are special.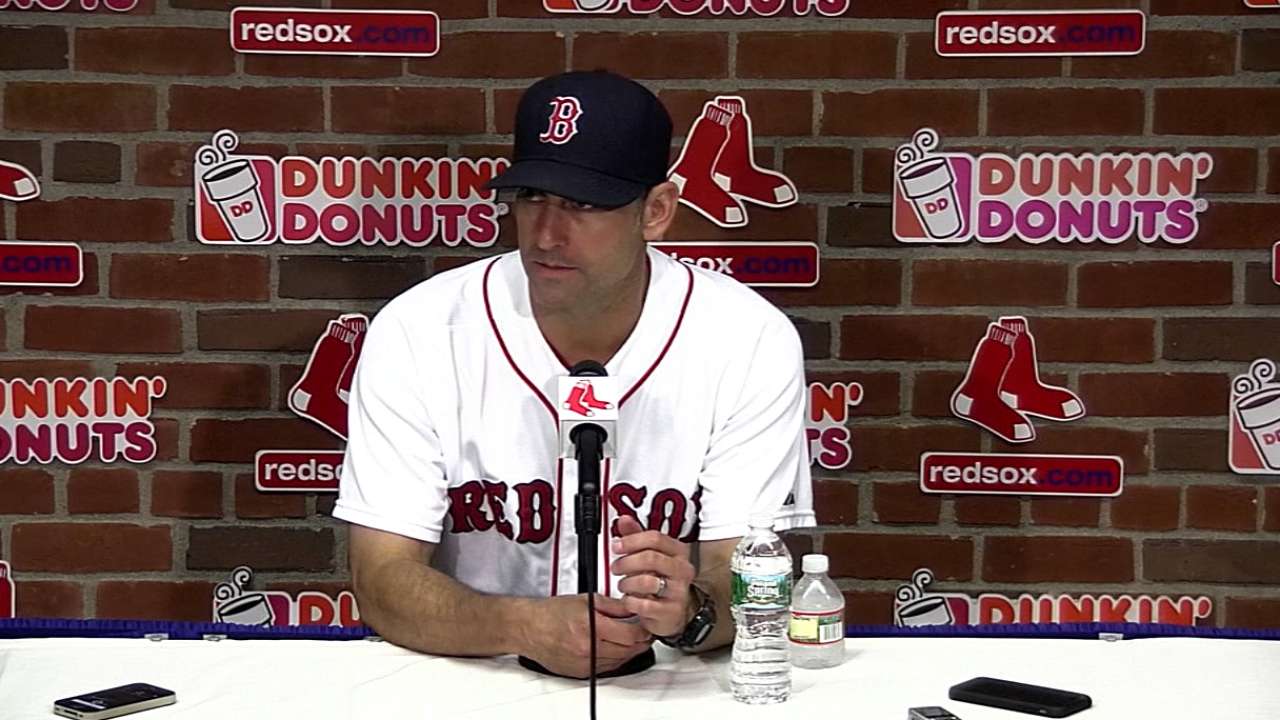 He also knows Boston's fans and media will hold him accountable in a way he has never been held accountable before. He'll be fine with that, because no one will ever be harder on him than he is on himself.
Dombrowski was once baseball's youngest general manager -- all of 31 when the Expos hired him in 1988. In the 27 years since, he has proven again and again that he knows how to build a winning organization and establish a winning culture.
Did You Know: Dombrowski familiar with Red Sox staff
He did well with a small budget in Montreal. He began with almost nothing in South Florida and built the expansion Marlins into World Series champions in 1997. He inherited a mess in Detroit and constructed clubs that won four straight division championships.
Dombrowski used every avenue to acquire players, from drafting Justin Verlander to trading for Miguel Cabrera to signing Prince Fielder in free agency. He knows roster construction is as much art as science.
He understands the importance of leadership, too. That's why he twice hired Jim Leyland, first to lead the Marlins to that World Series and then to guide the Tigers for eight seasons.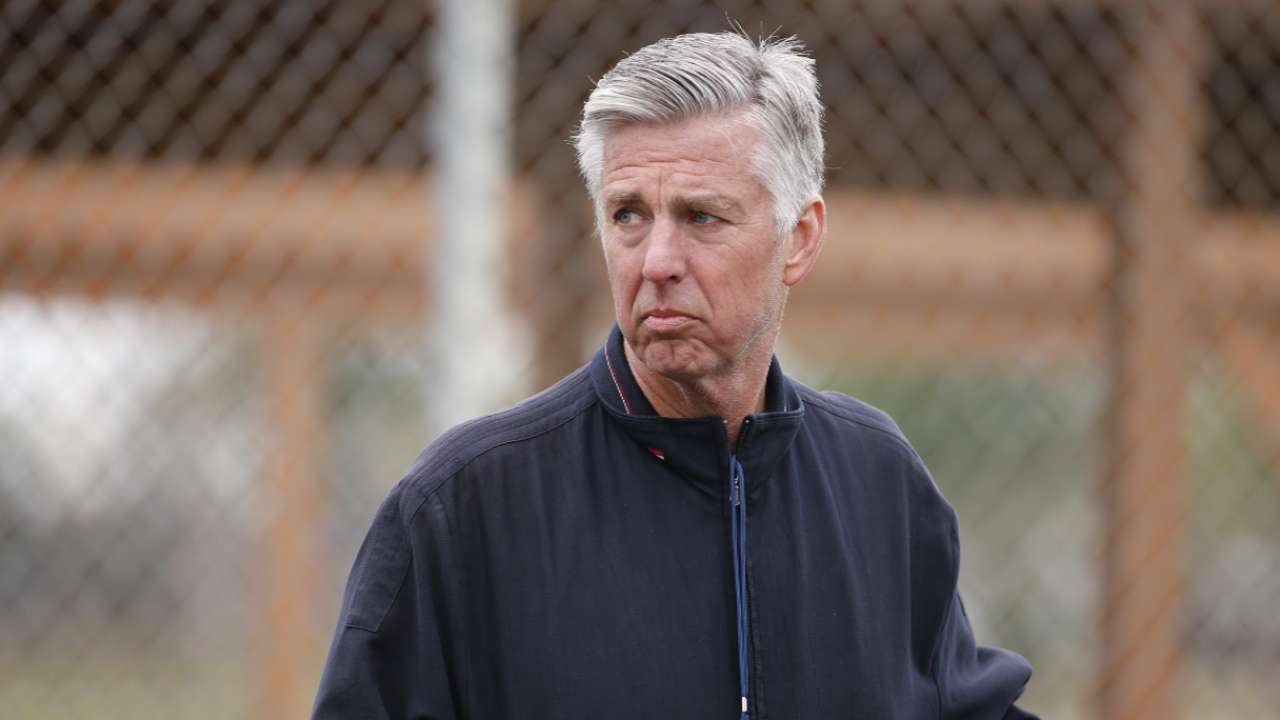 But Dombrowski also hired Alan Trammell and Brad Ausmus to manage in Detroit. Neither of them had a day of managerial experience, but they were hugely respected as leaders during their playing days.
How close are the Red Sox to winning? That's one of the first questions Dombrowski will be asked when he's introduced at Fenway Park. He will not answer this question, at least not in any substantive way.
Here's the answer: Dombrowski's predecessor, Ben Cherington, made far more smart moves than bad ones and has left the Red Sox seemingly capable of contending in 2016.
One reason is that this lost season has been an excellent proving ground for Jackie Bradley Jr., Xander Bogaerts, Blake Swihart, Mookie Betts and the other young players. Another is that MLBPipeline.com ranks the Red Sox Minor League system No. 1 in all of baseball.
Dustin Pedroia and David Ortiz are still productive veterans with a track record of leadership and winning. So Dombrowski's primary job will be figuring out how to carve a productive rotation from an assortment of kids with high upsides and veterans coming off disappointing seasons.
Dombrowski will also have to decide what to do with left fielder Hanley Ramirez and third baseman Pablo Sandoval, who haven't worked out after signing free-agent contracts totaling $188 million last offseason. Is there a place for them with Dombrowski's Red Sox? If not, can they be traded without Boston paying a huge chunk of their salaries?
In the two weeks since the Tigers released Dombrowski to look for work elsewhere, his name has been connected to an assortment of jobs, ranging from the Blue Jays' team presidency to the general manager's position with the Angels.
Dombrowski was going to be one of the most sought-after free agents in recent years. He's not like the signing of a No. 1 starter or a middle-of-the-order bat. Actually, he'll have much more of an impact than either of those.
And at the end of a disappointing season for the Red Sox, Dombrowski arrives in Boston with optimism, enthusiasm and a great track record. This will be remembered as a good day for the Red Sox, a really good day.
Richard Justice is a columnist for MLB.com. Read his blog, Justice4U. This story was not subject to the approval of Major League Baseball or its clubs.