Always 'in a zone,' Donaldson displays value
AL MVP candidate launches two homers, tallies four RBIs in victory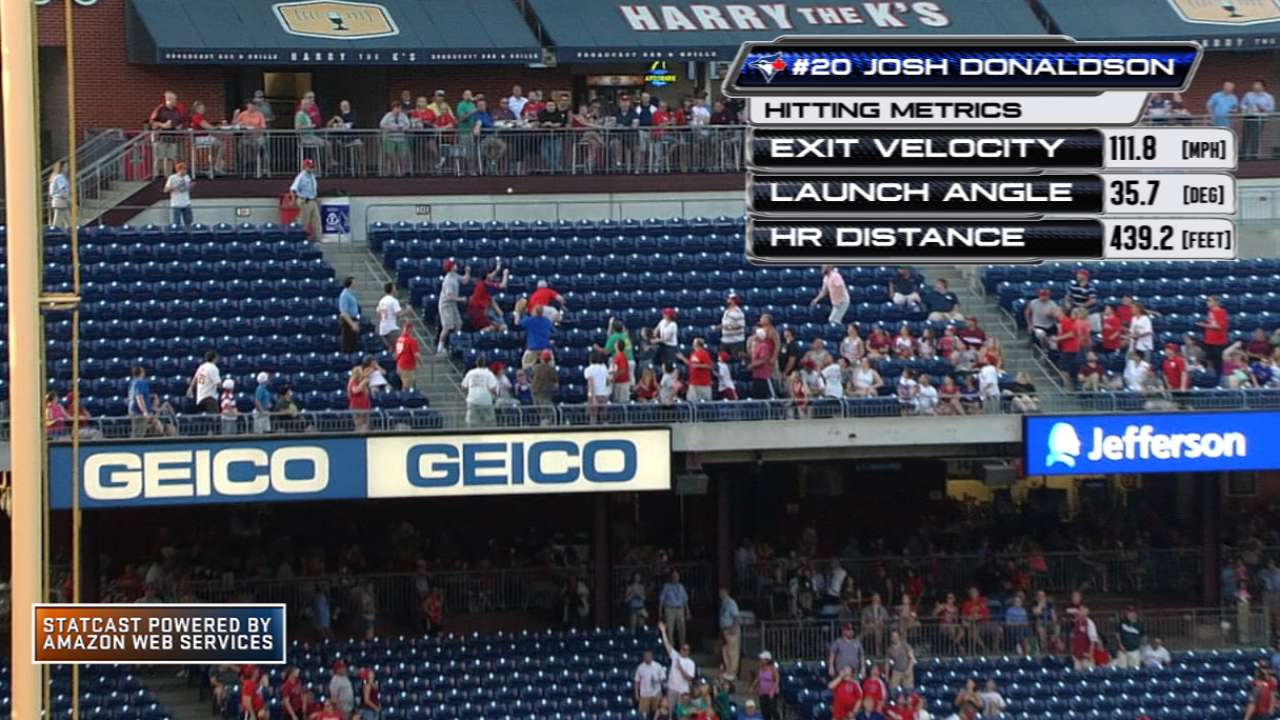 PHILADELPHIA -- One pitch was all it took for the crowd to erupt.
Josh Donaldson has been one of the best hitters in one of the best lineups all season. Toronto's third baseman has found a way to get big hit after big hit, and when he hit the first offering from rookie starter Aaron Nola into the left-field second deck of Citizens Bank Park on Tuesday night in an 8-5 win over the Phillies, the Blue Jays fans behind the visitors' dugout began their "MVP" chants.
• Castrovince: Why Donaldson should win AL MVP
The best part for Donaldson and the Blue Jays on this night was just a precursor of things to come.
"A lot of it is opportunity and taking advantage of opportunity," starter R.A. Dickey said. "He does that. I'm not even going to say he's in a zone. That's just always how he plays. He might be perpetually in a zone. We need it and we need it for another two months."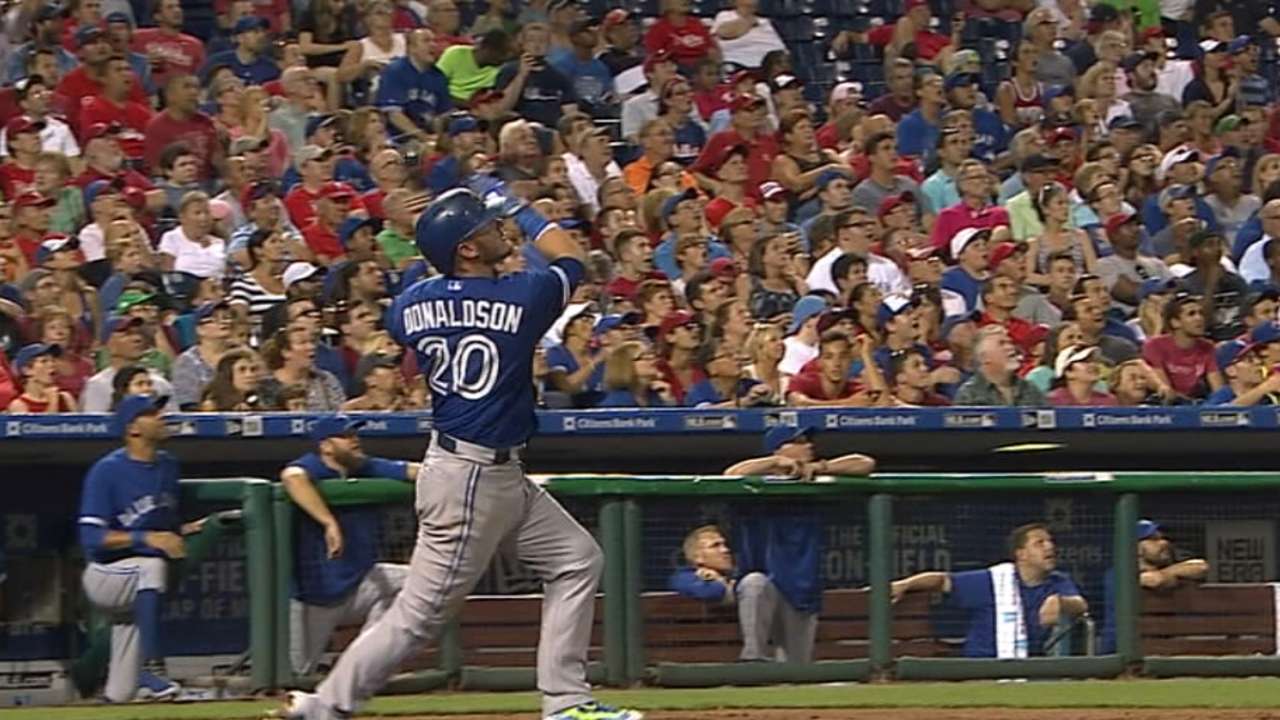 Donaldson went 3-for-4 with a pair of home runs and four RBIs as the Blue Jays won for the 13th time in their past 15 games to stay within one game of the Yankees in the American League East. Donaldson has hit safely in 20 of 22 games and now leads baseball with 91 RBIs.
Donaldson's first homer was projected to travel 439 feet by Statcast™, with an exit velocity of 111.8 mph. That is tied for his fifth-longest shot of the year, and the only homer he hit harder was the 481-foot blast he hit off of Orioles right-hander Chris Tillman on April 23.
"I'm in a position in the lineup [batting second] that gives me a lot of chances to produce," said Donaldson, who has three multi-homer and 11 three-hit games this season. "[I'm] not saying I'm the only one that can do that, because there are a lot of guys in our lineup that can [produce]. But I'm in a position that I need to come through, and I have been able to."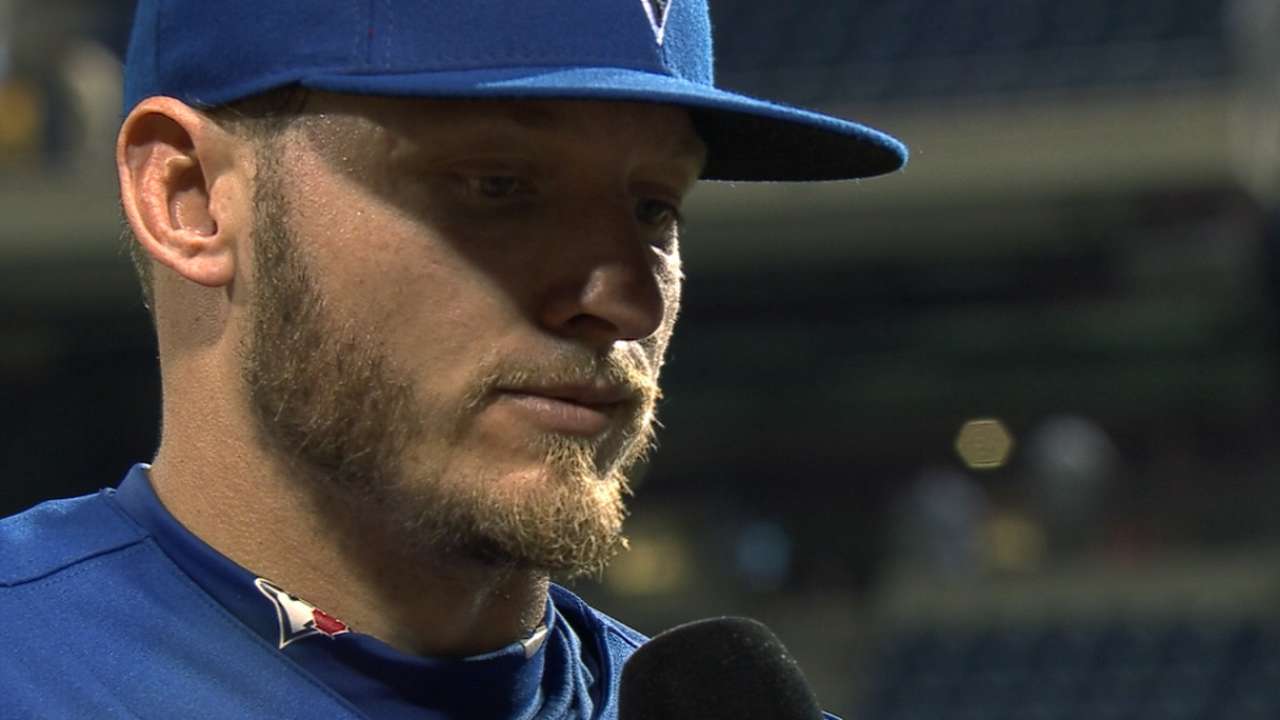 And Donaldson's been able to do that with amazing consistency.
In the sixth, the Blue Jays were coming off an inning in which they survived a bases-loaded, no-out threat, allowing just one run to fall behind, 5-3. After they scored one run on Chris Colabello's pinch-hit single, Donaldson got ahead of reliever Jeanmar Gomez, 3-0, with two on, and he just waited for his pitch.
"That's the plan [to get a big swing]," Donaldson said. "It differs on the pitcher. [Gomez] has a good sinker, so I wanted one up in the zone. I was looking for location and trying to hit a ball in the air. I didn't want to hit one on the ground, and fortunately he left one up."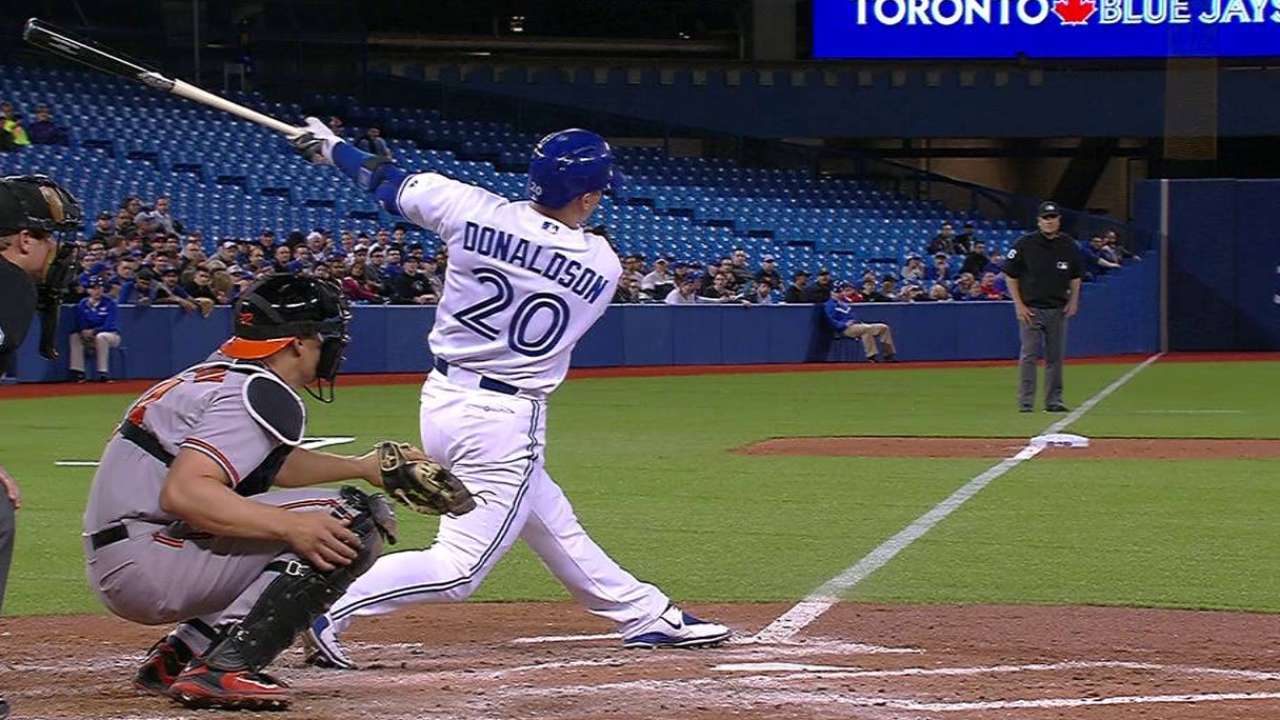 Donaldson's 33rd home run of the season gave the Toronto a 7-5 lead, and after Edwin Encarnacion hit his 22nd homer of the year one out later, the Blue Jays were in command.
"Baseball is a very mental game," Donaldson said. "You have to expect to get the job done."
Michael Radano is a contributor to MLB.com. This story was not subject to the approval of Major League Baseball or its clubs.