Dodgers to skip Latos' turn in rotation
Club wants to maximize starts made by Kershaw, Greinke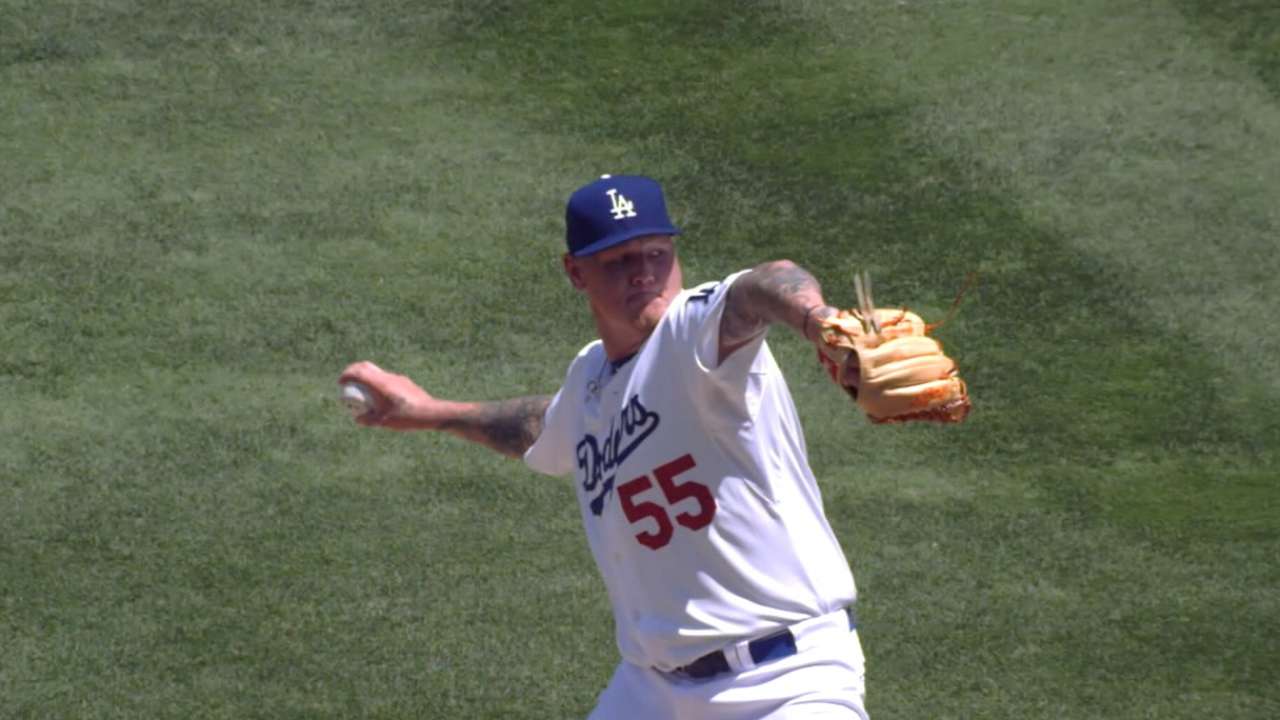 OAKLAND -- To get the most starts possible out of Clayton Kershaw and Zack Greinke, the Dodgers have taken Mat Latos out of the rotation temporarily and put him in the bullpen.
Manager Don Mattingly said the decision will allow for "maximizing" the number of starts for Kershaw and Greinke, while giving Latos a chance to "continue working on things."
Mattingly said Latos, who had been scheduled to start Wednesday's game against the A's, understood the decision.
"Mat's a pro, and he understands you're going to try to line up the rotation as best as possible," Mattingly said. "He sort of acknowledged he hasn't pitched his best to this point. This gives him a chance to work on what he's doing and be ready to go when we get there. Obviously, we're going to need him."
Latos was acquired with Michael Morse and cash from the Marlins July 30 for three Minor League pitchers. (Morse was immediately designated for assignment and traded to Pittsburgh for Minor League outfielder Jose Tabata.) Latos is 0-2 with a 6.75 ERA in three starts since the trade.
Mattingly said the club's schedule -- with a day off Monday, another on Thursday and another next Monday -- prompted the decision because he didn't want Kershaw or Greinke to go as many as seven days between starts.
Alex Wood will start Wednesday, followed by Brett Anderson, Greinke and Kershaw in Houston Friday, Saturday and Sunday. Latos would start again Aug. 29.
Ken Gurnick is a reporter for MLB.com. This story was not subject to the approval of Major League Baseball or its clubs.