Wright walks three times in latest rehab outing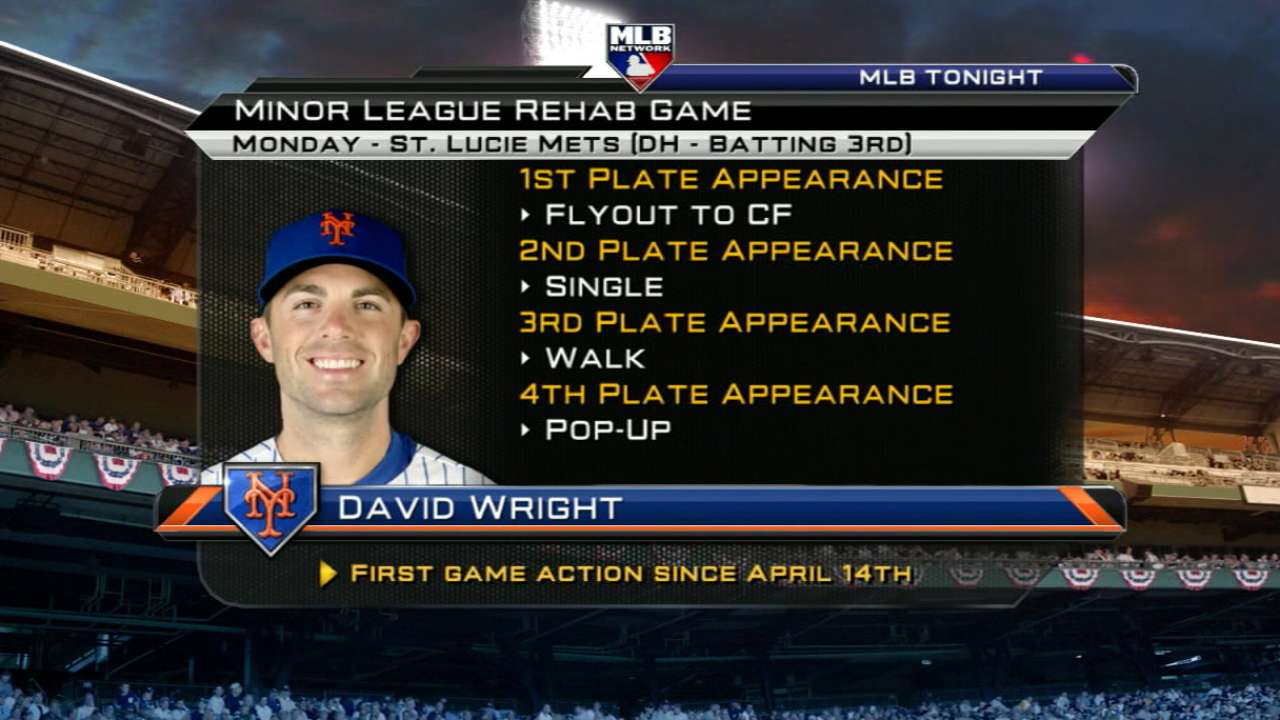 BALTIMORE -- David Wright played in his fifth rehab game for the Class A Advanced St. Lucie Mets on Tuesday, going 0-for-1 with three walks and a strikeout.
The veteran third baseman did not play in St. Lucie's games on Sunday or Monday because they were on the road, but returned to the lineup on Tuesday, when he was also credited with a throwing error. Wright hasn't played with the Mets since April 14 after dealing with a spinal stenosis condition as well as a right hamstring injury.
In five rehab games with St. Lucie, Wright has gone 4-for-15 with three throwing errors. New York Mets manager Terry Collins would not put a timetable on Wright's return to the big leagues on Tuesday, but did say it was possible that he could be back with the team after this weekend when the team is in Philadelphia.
"When he gets back he has to be ready to step up," Collins said. "I'm not saying he's not going to be an everyday guy, but he has to be able to hold his own at the speed of which this game is played up here."
The 33-year-old Wright played in just eight games for the Mets this season and he hit .333/.371/.424 with a home run and four RBIs.
Connor Smolensky is an associate reporter for MLB.com. This story was not subject to the approval of Major League Baseball or its clubs.