Freeman's return welcome, but creates logjam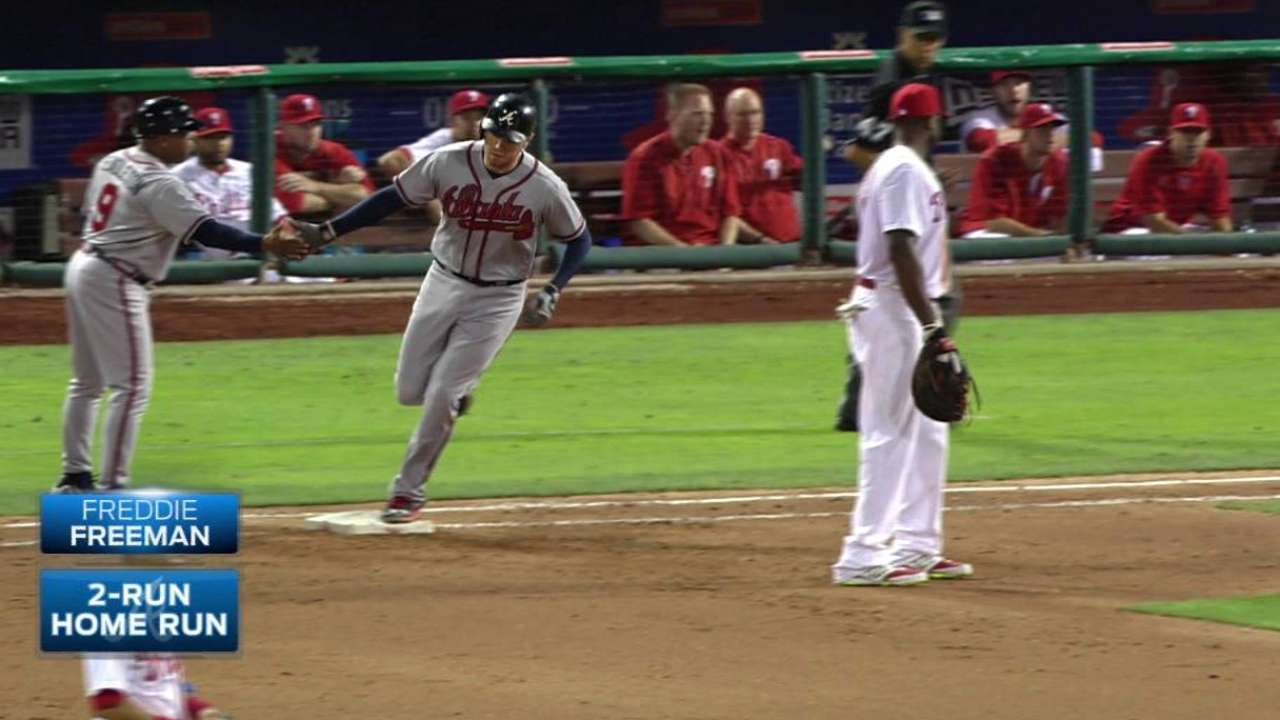 SAN DIEGO -- When Freddie Freeman makes his much-anticipated return to the Braves' lineup for Wednesday afternoon's series finale against the Padres, Atlanta manager Fredi Gonzalez will be further challenged to find sufficient playing time for some of his veteran players.
Freeman's return from the disabled list will directly affect Nick Swisher, whose surgically repaired knees might limit his defensive options to first base. Swisher was positioned in right field during seven of the 12 Minor League rehab games he played for the Indians from July 20-Aug. 5.
Because of his limited mobility, Swisher likely would only see time as an outfielder in emergency situations. Nick Markakis and Cameron Maybin will continue to man right field and center field, respectively. As for left field, the Braves already have a bit of a logjam that was further complicated when Michael Bourn was acquired from the Indians in the same trade that brought Swisher to Atlanta earlier this month.
"It's going to be challenging [finding playing time for Swisher]," Gonzalez said. "But we'll figure it out. That's why I get paid the big, big money."
Gonzalez's jovial response might have been a product of the fact that this challenge comes courtesy of the welcome problem of adding Freeman back to the middle of a lineup that has struggled to produce power and runs on a consistent basis.
Freeman has played in just 10 of the 53 games the Braves have played since he was sidelined by a sprained right wrist on June 18. He has missed the past two weeks with a right oblique strain.
While Gonzalez is hoping to utilize Freeman as his first baseman for the rest of this season, he will have to further evaluate the left-field situation.
Eury Perez served as the starting left fielder in 15 of the first 20 games the Braves played after the All-Star break. During that span, Perez batted .291, compiled a .361 on-base percentage and served as a reliable defender. But since Bourn arrived on Aug. 8, Perez had totaled five plate appearances entering play Tuesday. His only start during the past two weeks came in right field, when Markakis served as a designated hitter during an Aug. 11 road game against the Rays.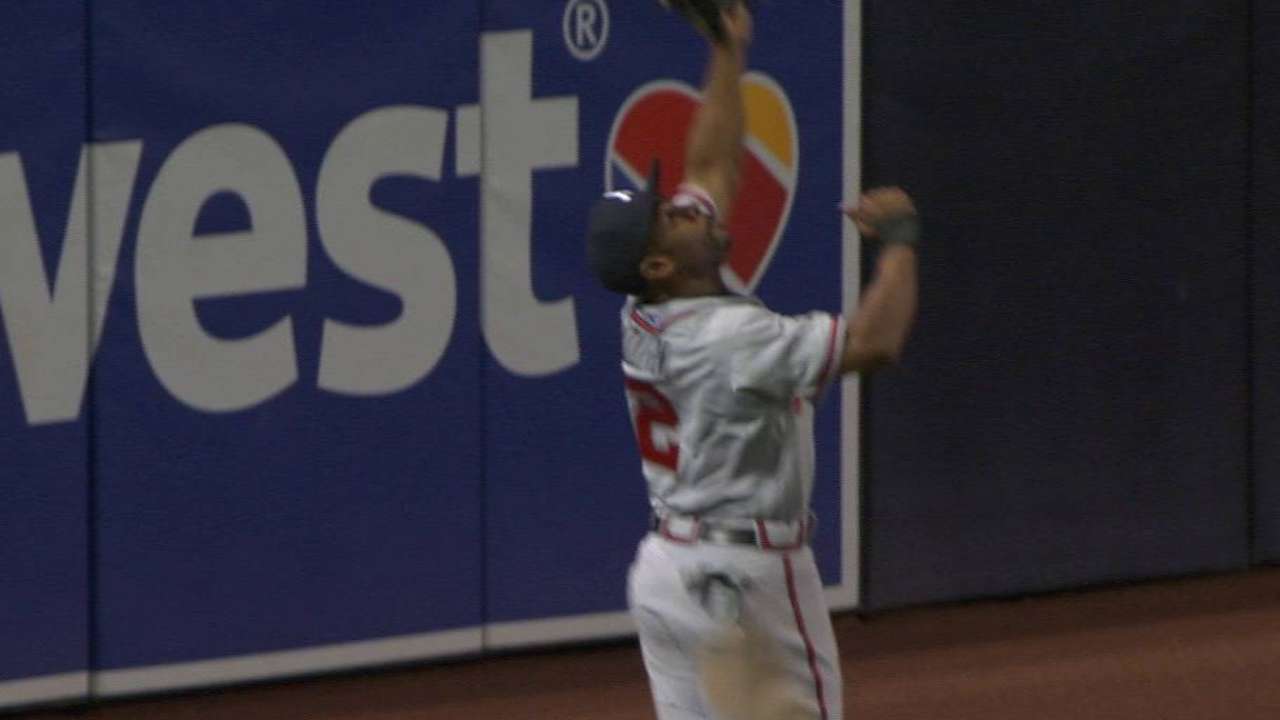 Though Bourn entered Tuesday having recorded just two hits in 24 at-bats since the trade, he has served as the regular left fielder because of the splendid defense he has provided. Jonny Gomes made consecutive starts in left field when the D-backs sent a southpaw to the mound on consecutive days this past weekend in Atlanta. But Gomes had totaled just 13 plate appearances in the eight games that had been played since Bourn was acquired.
There is still a chance the Braves could make a waiver-wire trade that would send Gomes to a playoff contender before the end of this month. Such a move could at least provide some security for Adonis Garcia, whose role will be diminished when Hector Olivera makes his expected Braves debut next week and becomes Atlanta's starting third baseman.
Mark Bowman is a reporter for MLB.com. This story was not subject to the approval of Major League Baseball or its clubs.