Reliever Norris thinks Padres are 'perfect fit'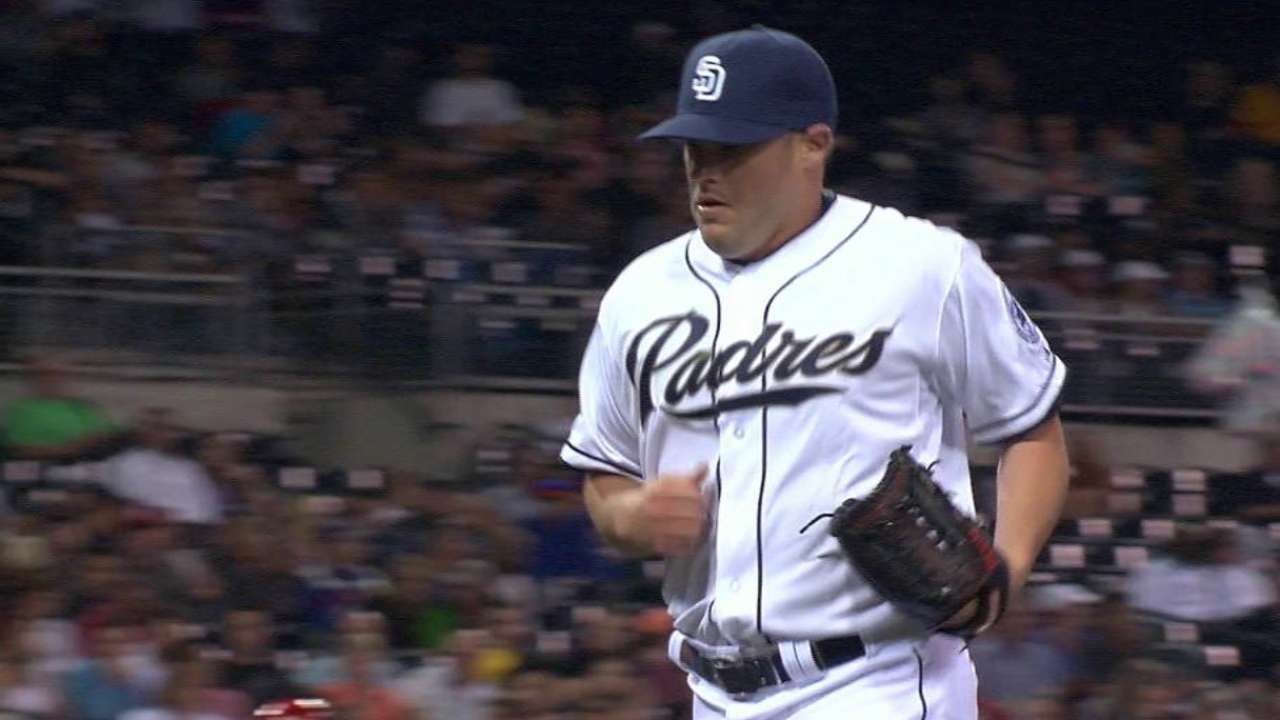 SAN DIEGO -- Since the Padres picked up Bud Norris on Aug. 11, the addition of the relief pitcher has proven to be successful.
"Every single time out, he's looked like a guy who could help any club," interim manager Pat Murphy said about Norris before Tuesday's game against the Braves. "He looks like he's got plus-stuff, and he has the temperament for any role we put him in. I think it's a sneaky-great pickup. It's been a nice lift."
Norris, who was with the Orioles earlier this season, has been clutch for the Padres' bullpen in terms of timing, as Brandon Maurer, who has filled the relief role for the seventh inning, is on the 15-day disabled-list with right shoulder inflammation.
Although the transition for Norris to a new team has gone smoothly, his season prior to arriving to San Diego was difficult, spending three weeks on the DL in May and early June with bronchitis, which resulted in him losing 17 pounds and feeling drained, physically.
"My body went through a lot, and was it was really hard for me to understand and fathom," Norris, born and raised in California, said. "I needed a fresh start. .. Coming back to the West Coast to play has meant a lot for me. I am just trying to get back to my bearings, go out there and pitch and enjoy it."
Norris said that sometimes a new environment can help, but added that he knew physically he could always compete and is confident in his arm.
"I think this was the perfect fit," Norris said. "I am really glad [the Padres] gave me the opportunity to ... come out and pitch."
Norris didn't allow an earned run in his first four appearances, pitching a combined four innings and allowing just three hits.
Norris said that he believes consistency has been a key factor in his success so far.
"I think [consistency] comes from control in my body," Norris said. "I try to tweak my body around and make these pitches without any margin of error. When you can't control your body and certain mechanics with the ball, it won't go your way, and good hitters will hit. I felt like I was little snake-bitten sometimes with things I couldn't control, but I am just glad to be back and playing."
Beth Maiman is an associate reporter for MLB.com. This story was not subject to the approval of Major League Baseball or its clubs.