'Small chance' Blazek returns this season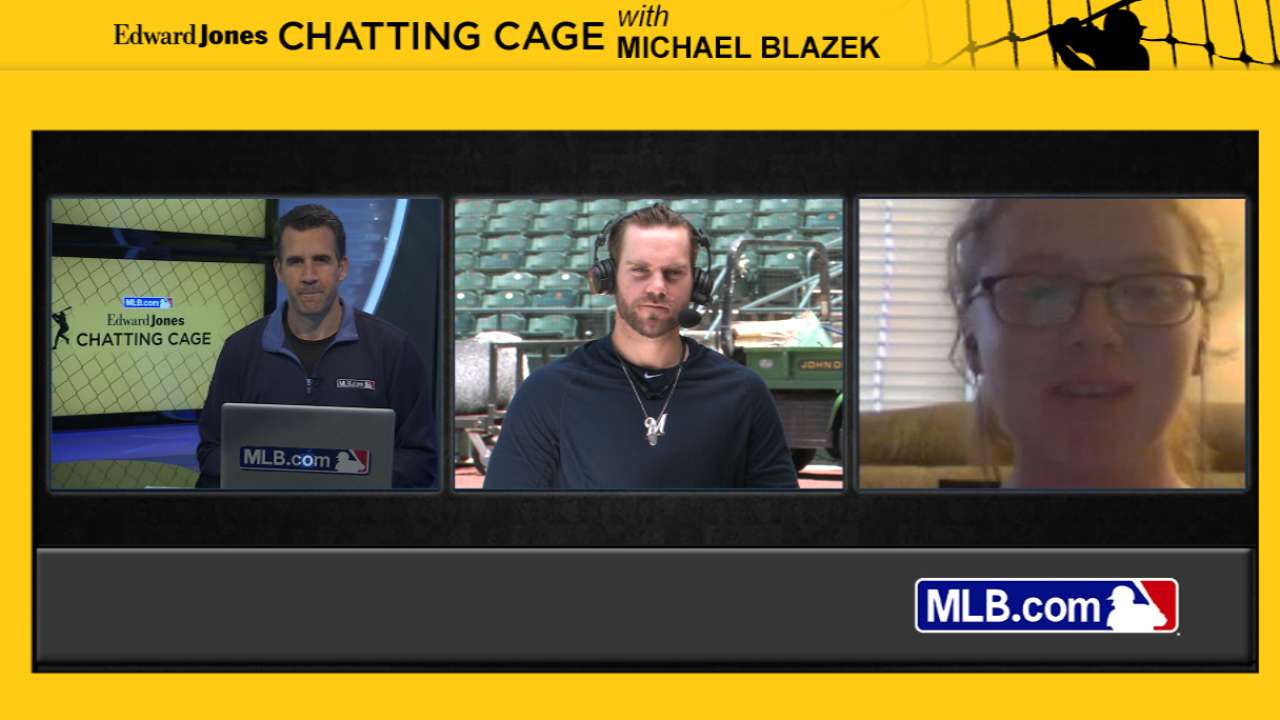 MILWAUKEE -- A minor complication related to Brewers reliever Michael Blazek's broken right hand required he be fitted with a new cast for at least the next three weeks, adding doubt to his ability to pitch again this season.
Blazek said he still isn't sure how he suffered a fracture to the bone that runs from his right wrist to his pinky finger. But X-rays showed that the jagged break created a spur of bone, Blazek said, that needed to be pushed back into place and set.
"We'll take it off to see how it healed, then do some hand strengthening stuff," Blazek said. "If everything goes well at that point, if the spur is not an issue, then we'll go from there."
As far as getting back to pitching shape before the Brewers' Oct. 4 season finale, Blazek said, "Realistically, it's a small chance, but I'm going to do everything I can. Even if it's, like, one inning before the season is over, it's something to build on."
Blazek was briefly considered for the Brewers' starting rotation in Spring Training before finding a spot on the Opening Day roster as a reliever. He proved a valuable member of the bullpen, with a 2.45 ERA in 45 innings, delivering more than three outs 16 times.
He last pitched Wednesday in Chicago and surrendered a walk-off home run. Blazek felt discomfort playing catch on Thursday and was placed on the disabled list Friday.
Adam McCalvy is a reporter for MLB.com. Follow him on Twitter @AdamMcCalvy, like him on Facebook and listen to his podcast. This story was not subject to the approval of Major League Baseball or its clubs.