Zobrist keeps contributing with clutch homer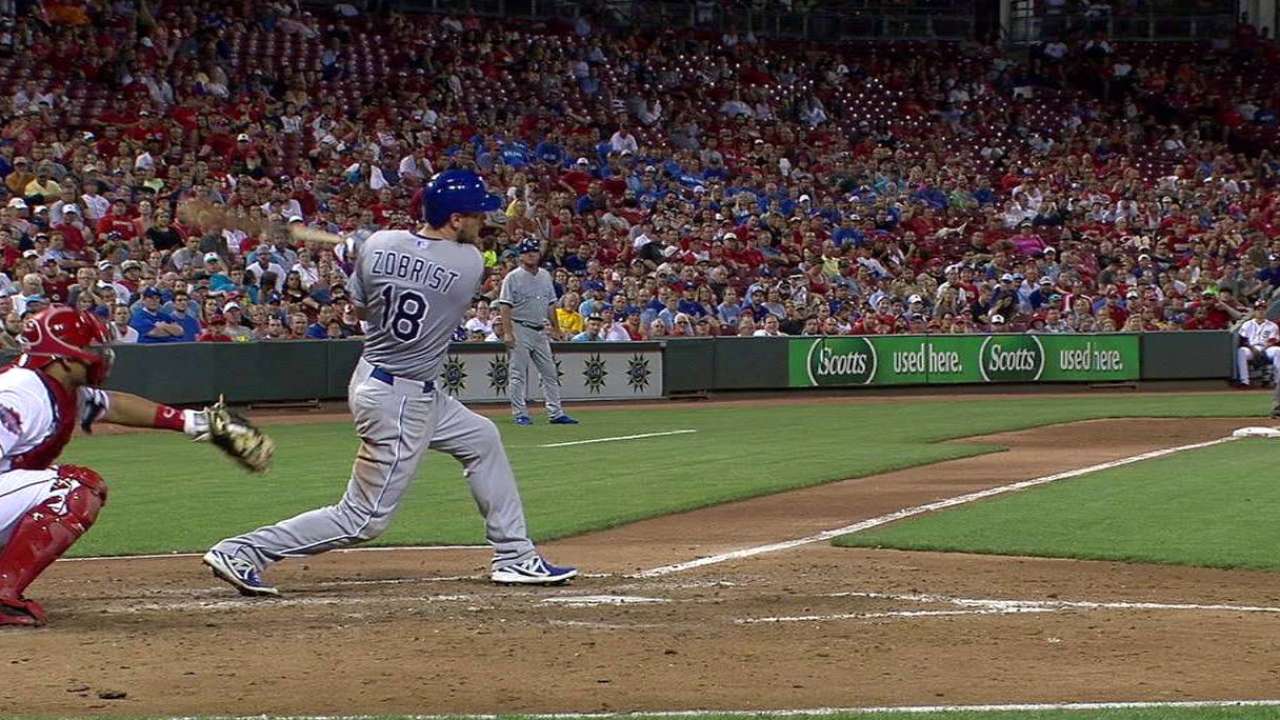 CINCINNATI -- Ben Zobrist has come up with some clutch at-bats since putting on a Royals uniform and that continued on Tuesday night when he hit the game-tying home run that led to a 3-1 victory in 13 innings over the Reds.
After scoring the game-winning run in the 10th inning of the Royals' 4-3 victory over the Angels on Sunday night, Zobrist continued his recent late-game magic with a solo home run to left off Reds All-Star closer Aroldis Chapman in the ninth to send the game to extra innings. Zobrist -- who was acquired from the A's in a trade on July 28 -- connected on a 2-1, 83-mph slider -- projected by Statcast™ to land 371 feet from home plate -- to snap Chapman's streak of 56 straight saves at home.
"The big thing for me is I faced him once in Spring Training, and I just wanted to get the ball down," Zobrist said. "I got a chance to get a look the first few pitches, which was nice. Just to see it out of the hand a little bit so that helped. You're just trying to get the fastball down and when he leaves something up there that isn't a fastball, it just kind of looked good to hit so I put a swing on it."
"It was a slider, but it was slow," Chapman said through translator Tomas Vera. "It was not a quick slider like I usually throw."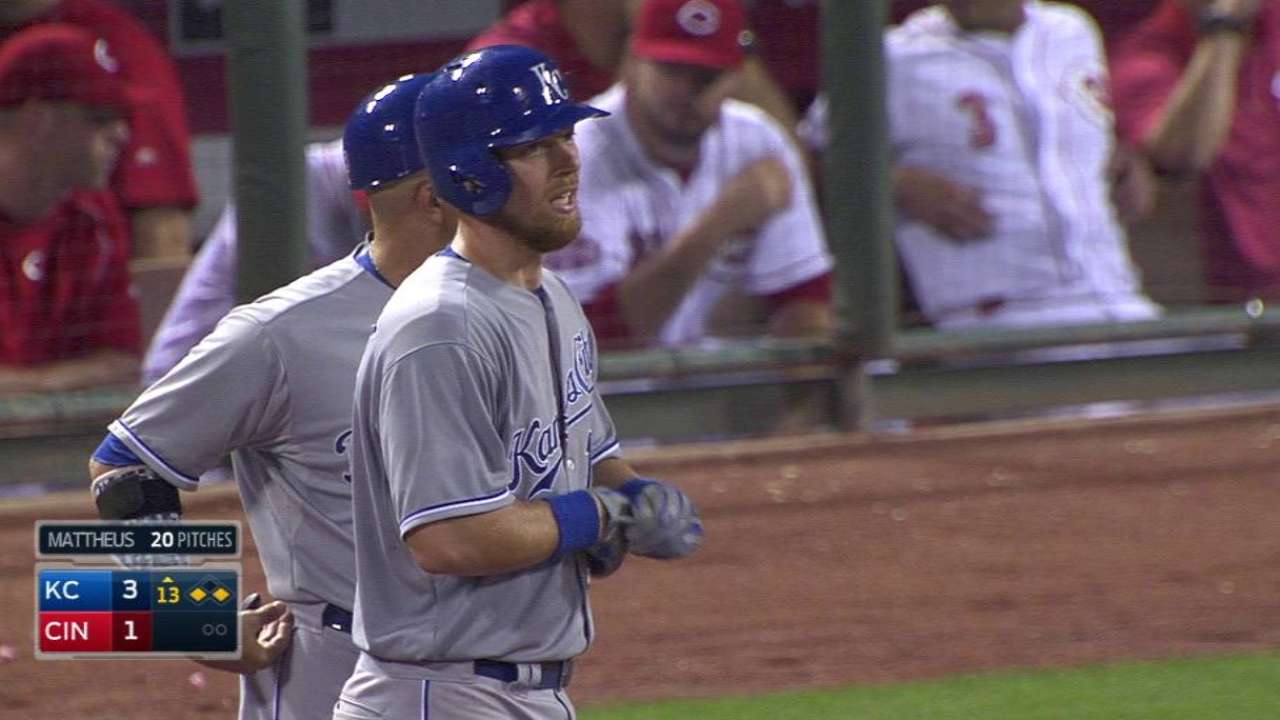 Zobrist also hit an infield single in the 13th inning to score an insurance run, as he finished 2-for-6 with two RBIs. He extended his hitting streak to five games and continued his recent hot streak since arriving in Kansas City. He is hitting .344 (21-for-61) with four home runs and 12 RBIs in 17 games since joining the Royals.
Zobrist has also been able to get on base with 12 walks since being traded.
While the trade to get ace starting pitcher Johnny Cueto made the most news, Royals manager Ned Yost said the move for Zobrist has also been very impactful.
"He's made a pretty big difference," Yost said. "Hitting second in that order, on-base percentage guy. He's hit a number of clutch home runs for us already. Clutch base hits, he's just been a really, really big piece to it."
Zobrist has enjoyed his time since coming over from Oakland, and is happy to have made an instant impact for Kansas City.
"It's been really fun, just reinvigorating for sure," Zobrist said. "At this point in the season, it's August, early in the season it was a struggle in Oakland. Since I've come over here it's been pretty fun to get in the mix with these guys and help win some games. That's what I'm here for, and just to feel like I'm contributing a little bit really is good."
Robert Bondy is an associate reporter for MLB.com. This story was not subject to the approval of Major League Baseball or its clubs.