Correa tosses football with Texans' Watt
Astros shortstop attends training camp of NFL team
HOUSTON -- Two days removed from tackling Jose Altuve after his walk-off single in a 6-5 victory over the Tigers, Astros shortstop Carlos Correa stood on the sidelines while the Houston Texans' defense ran drills at training camp on Tuesday.
Correa watched J.J. Watt tackle a running back, force and recover a fumble. After that, he met 6-foot-6, 266-pound outside linebacker Jadeveon Clowney.
"[Clowney's] big, he's really big," Correa said before Tuesday's game against the Rays. "He's tall and huge and a monster.
"When I saw him, I knew I have to keep playing baseball."
Had a blast watching some real tackling at #TexansCamp with @JJWatt & @clownejd #Beastmode #HTownPride #NFL #MLB pic.twitter.com/JTh6EfGxld

— Carlos Correa (@TeamCJCorrea) August 18, 2015
Toward the end of practice, Correa tossed the ball with Watt. Though he'd never seen American football in person before the morning visit, Correa said he gripped the ball correctly and made a few nice tosses.
His tackle of Altuve also drew rave reviews from the game's veterans.
"J.J. said that he saw that," Correa said. "Said it was pretty good form and to take it easier next time on Altuve."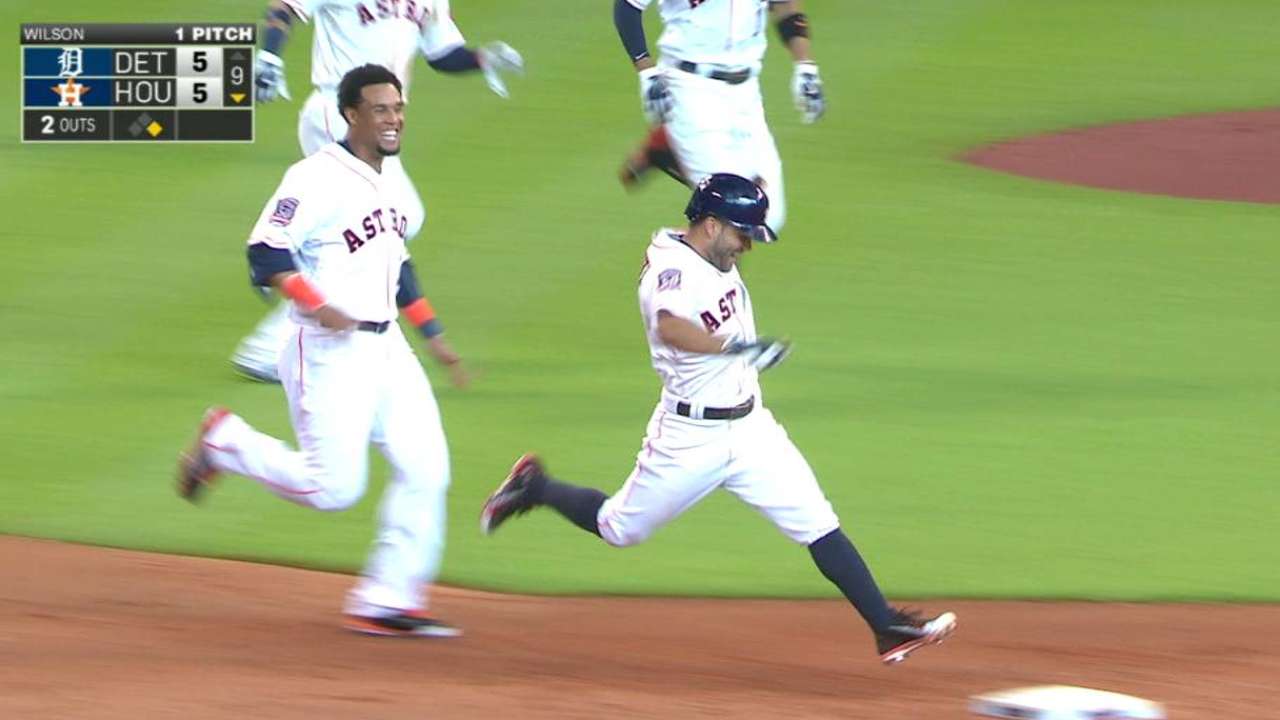 Not all onlookers were as happy with the tackle. Astros manager A.J. Hinch called Correa into his office on Monday for the first time in his professional career, reminding him not to endanger himself or Altuve in postgame celebrations.
Hinch was relieved, though, that Correa's visit to training camp imparted some wisdom about his future as a one-sport athlete.
"I knew he would learn a valuable lesson by going over to see the big boys play," Hinch said.
Chandler Rome is an associate reporter for MLB.com. This story was not subject to the approval of Major League Baseball or its clubs.