Conniff dishes on prospects Torres, Jankowski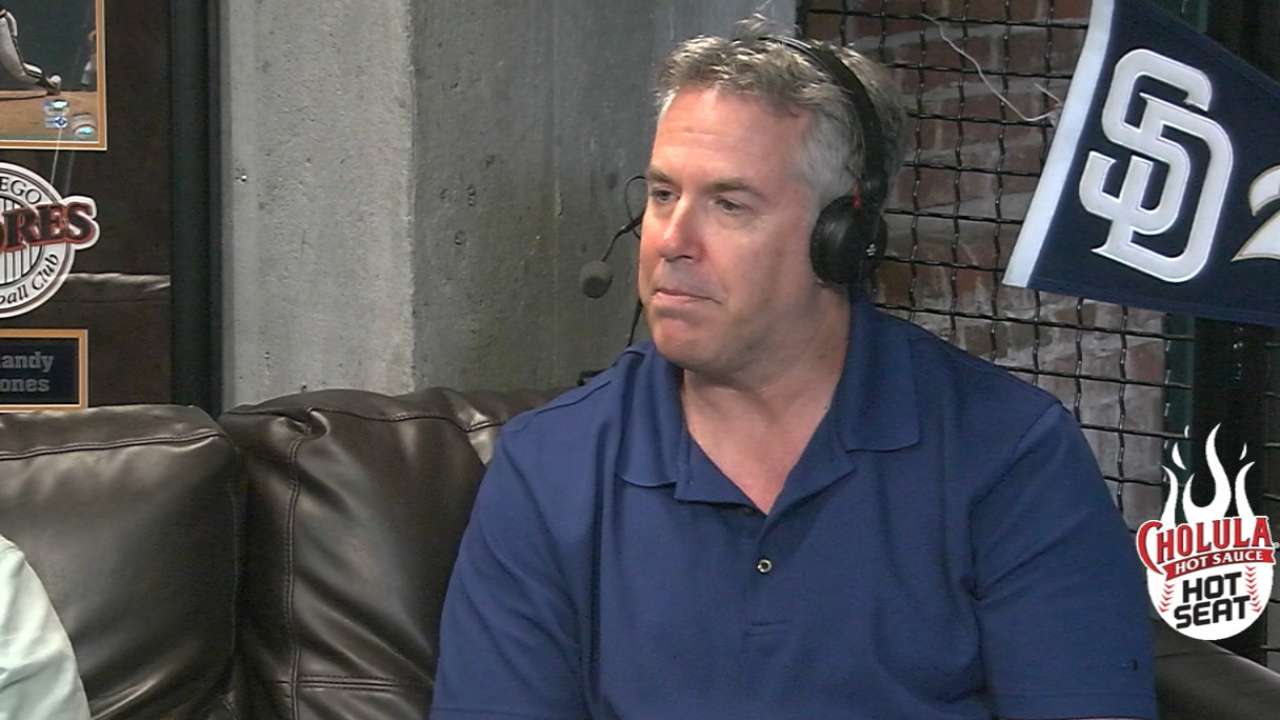 John Conniff of MadFriars.com swung by Padres Social Hour on Monday to talk about some of the prospects in the Padres Minor League system and give updates on the different affiliates down on the farm. Conniff, who appeared on the show in the past to discuss the Friars' farm hands, was pleased to give an update on Lake Elsinore Storm outfielder Nick Torres who is playing in his first full season at the Advanced Single-A level.
"It's not the easiest thing (to transition to) that team because they're 33 games under .500," said Conniff, "but (Nick) is doing very well. He moved up and this is his first full season with the Storm… He's showing some power, he's showing some patience… but Nick's putting in a pretty good effort. I had a nice chat with Xavier Nady, who is Nick's hitting coach with the storm and I think he's got about 41, 42 doubles right now."
Conniff continued to comment on Torres' progress by saying "Hopefully, you know, a few more (balls) will be going over the wall next year, and he has a real shot at being the starting right fielder for Double-A San Antonio next year."
Moving on to another highly touted Padres prospect at the Triple-A level, Conniff also gave an updated on Chihuahuas outfielder Travis Jankowski: "(After a very serious injury), he's come back and he's stronger, he's a leadoff hitter… And he plays the hell out of center field, defensively. The big improvement that we've seen in Jankowski this year is that he has a much better two-strike approach, which helps with his on-base percentage, and he's also really learned how to handle the inside fastball."
To hear more about Conniff's thoughts on the future for Travis Jankowski as well as some of his favorite highlights of the Minor League season, be sure to watch the entire interview in the video above. For more interviews, highlights and Padres content just like this, check out padres.com/socialhour.