Holaday, Greene nursing injuries with Mud Hens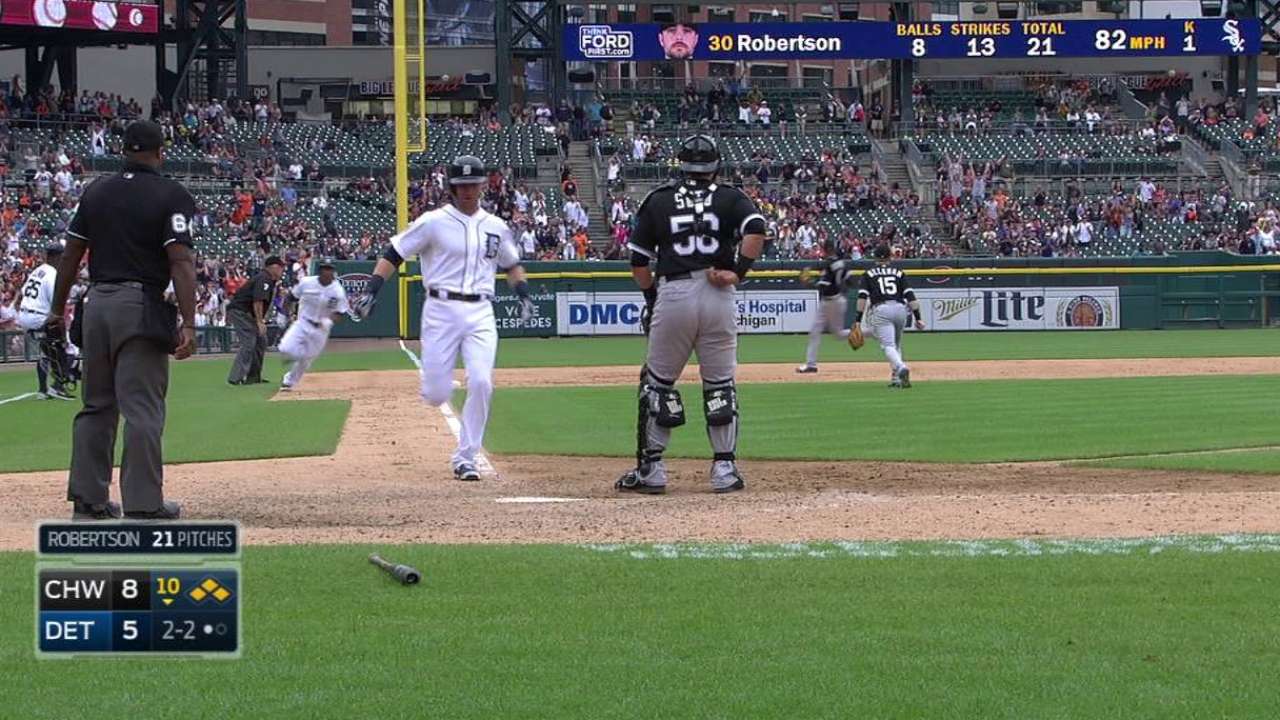 CHICAGO -- In a matter of 24 hours, Tigers manager Brad Ausmus went from having two of his best candidates for September callups to neither of them after separate injuries.
Catcher Bryan Holaday and right-hander Shane Greene will be unavailable for an unspecified period of time with Triple-A Toledo after their injuries, said Ausmus. Holaday dislocated his left thumb in a game Sunday night while Greene is out with "numbness or coldness" in his right fingers.
Losing Holaday does "not necessarily" leave Detroit without a backup catcher option, but it may jeopardize his chance at returning to the Majors when rosters expand on Sept. 1, said Ausmus. Before being optioned to Triple-A on July 3, Holaday was James McCann's backup.
"I was told it's a dislocation and not a fracture from the initial results," Ausmus said. "But I know he's going to see the [Toledo] Mud Hens team physician tomorrow."
The three-year veteran hasn't been as effective in Triple A, where he is batting .205 with 15 RBIs in 46 games this season. His callup in September wasn't certain, given that Ausmus hasn't spent much time figuring out his lineup for the last month of the season.
"We hadn't discussed it yet, but I imagine [Holaday] would on the list," Ausmus said. "I don't know that [the lineup] will change much. It somewhat has to be earned, I guess. But [general manager] Al [Avila] and I have not spoken about it yet. Al has been kind of busy."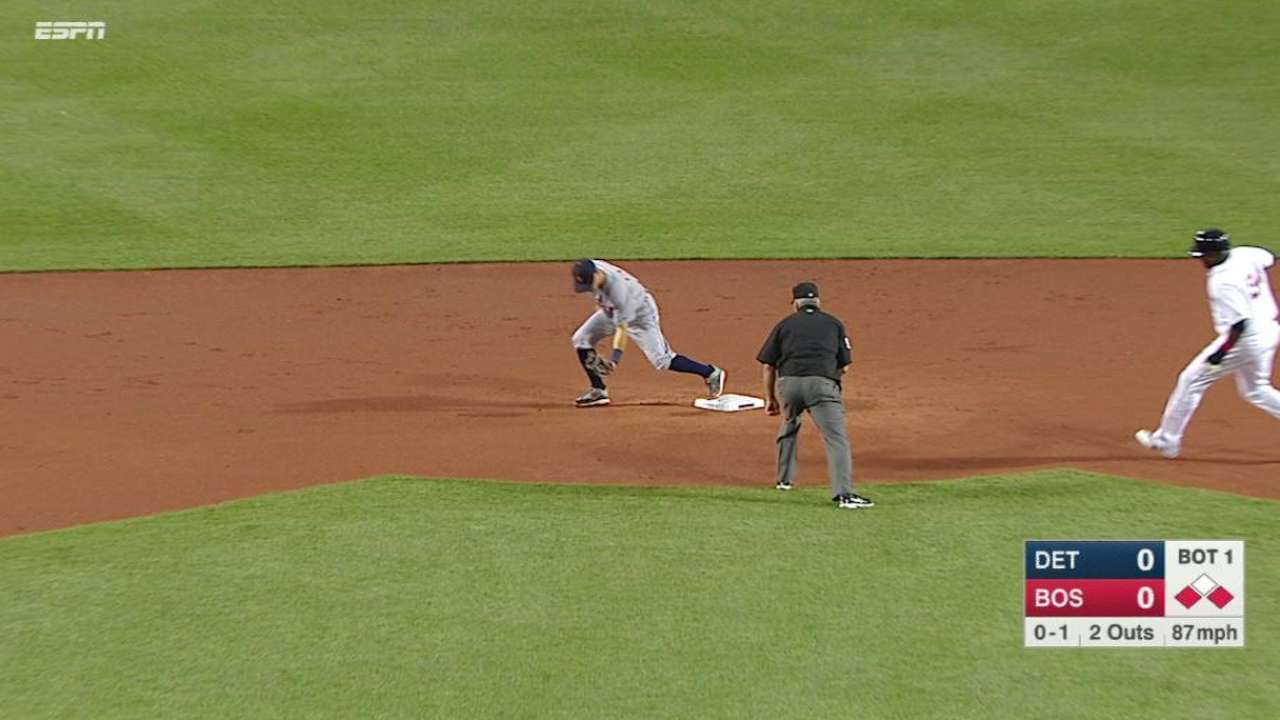 Greene was also scheduled to have his injury looked at by trainers Tuesday after he complained of numbness in his fingers on his right hand. Ausmus noted the injury is not similar to one Greene had earlier in the season, when he was diagnosed with mild ulnar neuritis -- a squeezing feeling of the muscle underneath the elbow.
"They already checked into that," Ausmus said. "I don't know. I just know there's numbness or coldness in his fingers. The questions you're asking me are the questions I'm asking [head athletic trainer Kevin Rand]."
Greene began the year as one of the Tigers' strongest starters, allowing one earned run in his first three starts, before he allowed 20 earned runs in his next three outings. Though he rebounded for three strong starts, Greene has never returned to his best form.
Greene was optioned to Triple-A on June 12 before being called back up on July 12. He made four starts and one relief appearance before being sent back down on Aug. 9. Ausmus said he wouldn't be surprised if the starter began pitching with an injury since his hot start.
"I think he's the type of person that would grind and pitch through something that -- if he didn't think it was career threatening," Ausmus said. "But I can't say whether he was or wasn't."
Greg Garno is an associate reporter for MLB.com. This story was not subject to the approval of Major League Baseball or its clubs.