Yanks place Mitchell on 7-day concussion DL
Starter feels 'lucky' day after breaking nose on liner; Cotham optioned as club adds Capuano, Rumbelow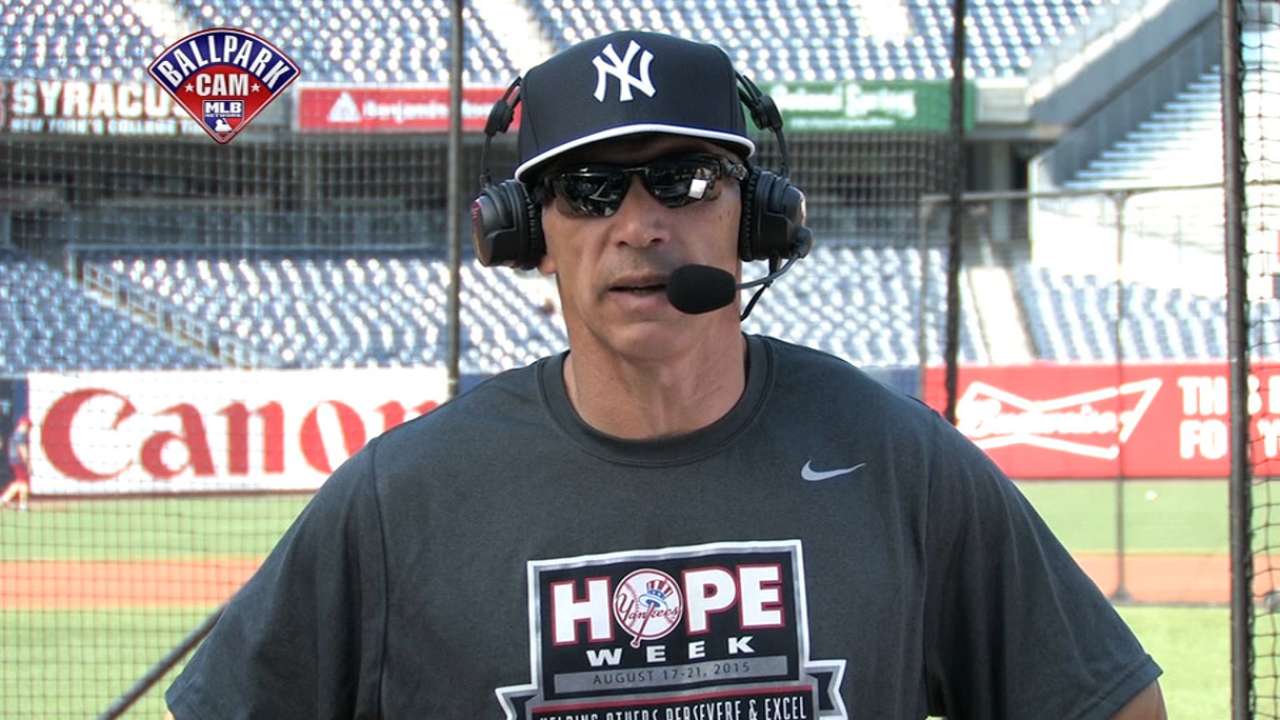 NEW YORK -- Bryan Mitchell has seen one angle of the replay showing the line drive that drilled him in the nose during Monday night's 8-7 win in 10 innings over the Twins and landed him on the 7-day concussion disabled list Tuesday.
Upon watching it, Mitchell had one thought.
"Wow. I'm lucky, for sure," he said Tuesday. "Fortunate to be where I am right now."
Mitchell sustained a small nasal fracture after Eduardo Nunez drilled a line drive toward him in the second inning. He went down in severe pain with bleeding, yet still knew almost immediately that he would be OK.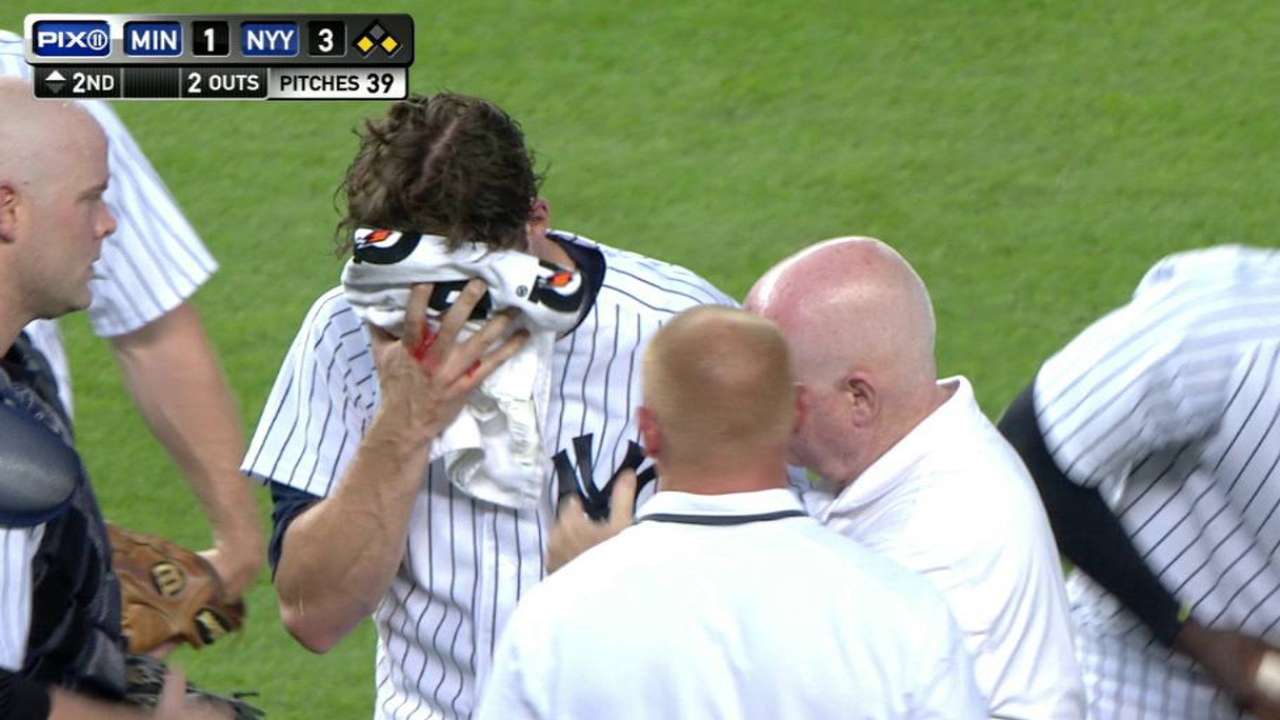 "As soon as it hit me, I knew that I had just gotten hit, but my eyes were OK, my jaw was OK," he said. "I knew that I was basically alive. I basically said, 'I'm all right, let's just get me off the field.' That was really it. It was pretty quick. It was bad, though."
The Yankees placed him on the DL both as a precautionary measure and because they thought it was possible he actually had a concussion. Mitchell has already had one concussion this season, while he was working out when playing with Triple-A Scranton/Wilkes-Barre.
"I think most of the time they're just playing it cautious. I saw the neurologist today, but given that I had the concussion a month ago down in Scranton, we're kind of trying to play it safe," he said. "As of now, everything seems to be pretty good."
"I think it's probably a little bit of both," manager Joe Girardi added. "He probably has somewhat of a concussion from being hit last night. He just came off of one, so there was concern on our part."
The Yanks also optioned pitcher Caleb Cotham to Triple-A on Tuesday. In corresponding roster moves, they selected Chris Capuano to the 25-man roster and recalled Nick Rumbelow.
Girardi said he thinks there's a possibility Mitchell could be able to pitch again at the end of his seven-day stint, but Mitchell won't be doing anything for two days. Girardi said it's possible to pitch with a broken nose, adding that he caught three days after breaking his own nose when he played.
Mitchell showed reporters his cap, which was bent from initially deflecting the line drive before it hit him in the face and traveled into center field.
He said he slept fine on Monday night, and someone told him that Nunez said he was sorry for what happened. The general consensus Tuesday was that he and the Yanks were both glad it wasn't worse.
"For sure. It could have hit my eye, temple, jaw," Mitchell said. "It's not a good thing to begin with, but I feel like I'm in a way better spot than I could be."
Grace Raynor is an associate reporter for MLB.com. This story was not subject to the approval of Major League Baseball or its clubs.