Mitchell's scare prompts talk of protective cap
Yankees discuss pros and cons of pitchers potentially using refined equipment
NEW YORK -- Almost immediately after Bryan Mitchell was escorted off the field, clutching his bleeding face with a towel after being struck by a line drive, a few of the Yankees' relievers immediately rushed into the clubhouse to check on him.
"First reaction is scary, scary thing," said right-hander Dellin Betances.
When they arrived, Betances said Mitchell told everyone he was fine, although he was still losing a lot of blood. Mitchell considered himself lucky to have escaped during Monday night's 8-7 win in 10 innings over the Twins with just a small nasal fracture. He lived one of the worst nightmares of being a pitcher, where there is little to no reaction time to a line drive headed back to the mound.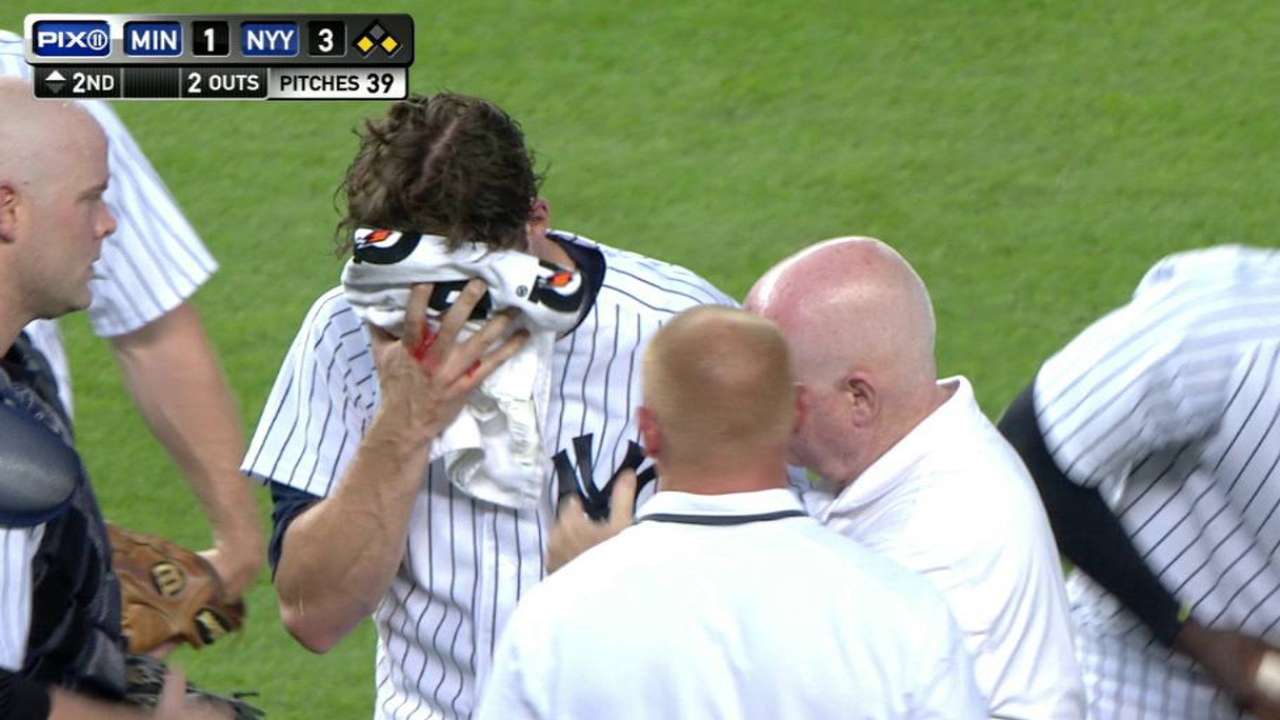 And preventing another incident like Monday night is a difficult task.
Some recent notable incidents of pitchers being struck in the head with a line drive include Brandon McCarthy, Doug Fister, Aroldis Chapman and Alex Cobb, but there have certainly been more.
In response, Major League Baseball approved an optional padded cap for pitchers before the start of the 2014 season. However, the original cap was double the size and weight of a standard cap thanks to heavy padding on the inside, which didn't appeal to pitchers.
This past November, Betances visited the New Era Cap company headquarters in Buffalo to test out the latest improvements. The current cap has the padding on the outside and is bit lighter than the first version. While Betances agreed it was a step in the right direction, it still has not gained traction. Mets reliever Alex Torres is the only player to have worn the cap in the Majors the last two years.
• Yanks place Mitchell on 7-day concussion DL
"Too heavy, too bulky," Yankees right-hander Adam Warren said. "Our head plays a big part in our balance, staying aline, and you just feel like it might be a disadvantage to wear it.
"I think a lot of guys are just willing to take the risk of being able to move out of the way or get their glove up in time as opposed to giving up a little bit of advantage of not wearing the cap."
As Warren also pointed out, even the protective cap would not have protected Mitchell on Monday night, when the ball glanced off the brim of his cap before hitting him in the face.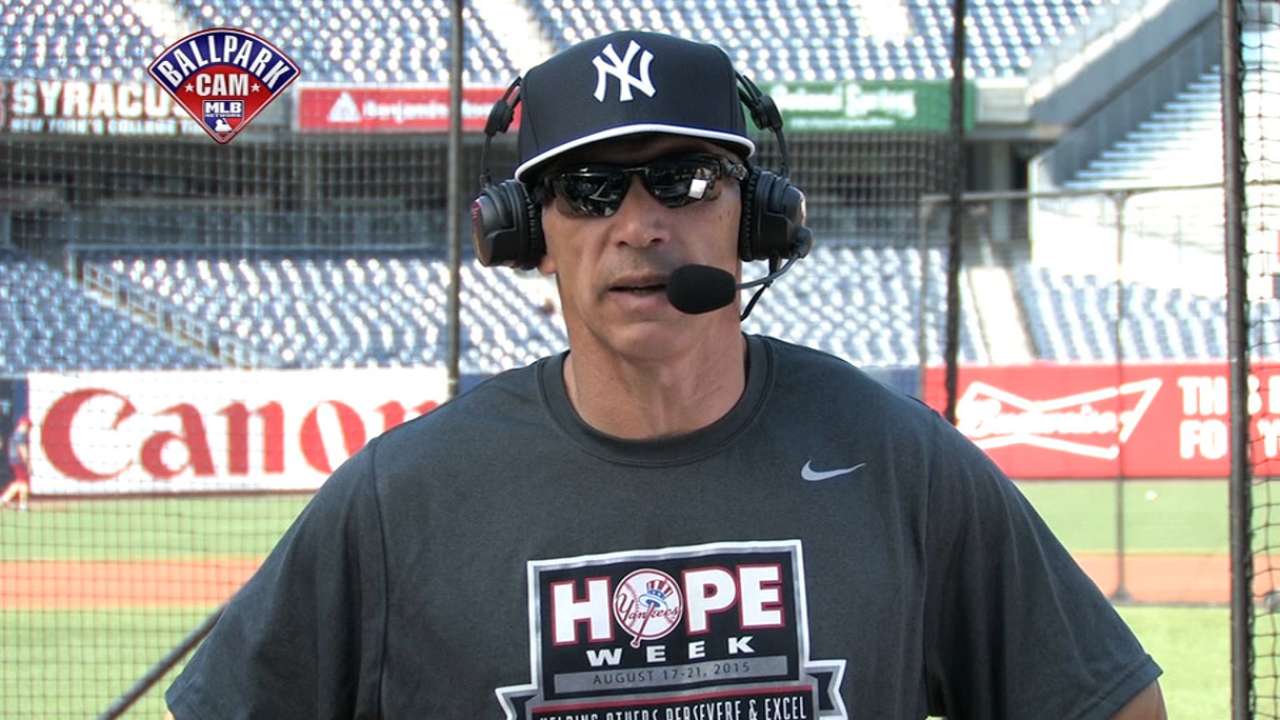 "I'm not sure how you're going to prevent that," Twins manager Paul Molitor said. "I don't think you're going to change a pitcher and the way he protects his face. I just don't see how we can protect their faces."
But an incident like Monday night has players such as Mitchell, who never gave the padded hat a second thought, take it into consideration.
"Definitely," he said. "I've never thought about it before, I'm not saying that I'll do it, but it's definitely something I'm going to think about."
"It makes you think about it, because you always hope it wouldn't happen to you," Warren added. "But you see somebody on your team it happens to and it becomes more real."
Jamal Collier is a reporter for MLB.com. Follow him on Twitter at @jamalcollier. This story was not subject to the approval of Major League Baseball or its clubs.