Friars coach Hoffman describes Kemp's cycle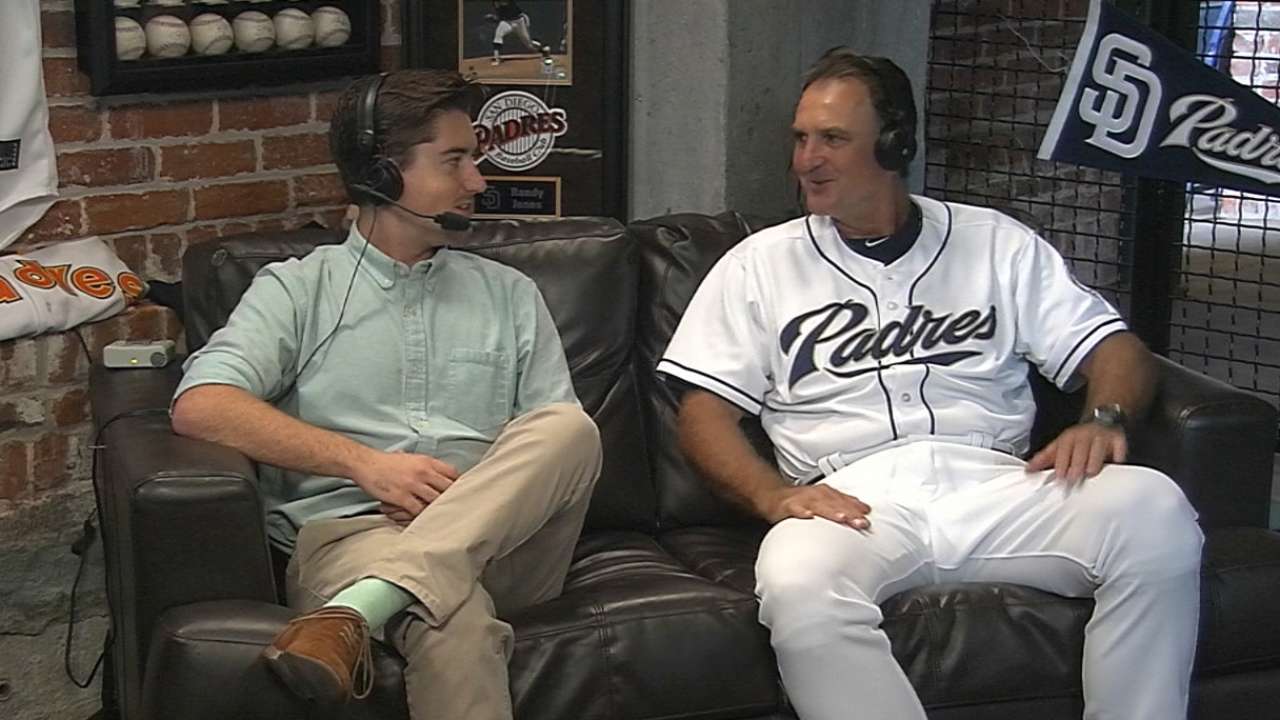 After returning home from a memorable road trip, Padres third-base coach Glenn Hoffman joined Padres Social Hour on Monday to discuss his front-row seat when Matt Kemp hit for the first cycle in franchise history. Hoffman, who has served as the Padres' third-base coach since 2006, was only a few feet away from Kemp when he slid into third, and he was happy to describe the entire event as it unfolded before him:
"My first thought was in scoring the run, as we had a runner on first base," Hoffman said. "But then when the ball went out and hit the fence and it ricocheted … I said to myself, 'Oh, here we go, we've got a triple.'"
According to Hoffman, when Kemp hit the ball, it seemed like he might have hesitated a bit because it initially looked as though the ball was going to go out. That, however, would prove to be untrue, as both Hoffman and Kemp realized what was about to happen.
"Sure enough, it got far enough away, and then when the relay throw came, Matt seemed to turn into another gear when he was rounding second," Hoffman said. "And when Matty came in [towards third base], I'm going, 'Get down! Get down!' … When he got there, it was just unbelievable, because I knew what had happened.
"That's why you go to the ballpark. You never know what's going to happen."
Hoffman also discussed the prospect of Jedd Gyorko starting at shortstop on Monday for the first time in his Major League career: "Jedd was a tremendous college shortstop … the big thing is that he's willing."
To hear more about Hoffman's thoughts on Gyorko playing at shortstop and some of the other stories behind Kemp's historic cycle, be sure to watch the entire interview in the video above. For more interviews, highlights and Padres content just like this, check out padres.com/socialhour.