Infante day to day dealing with back spasms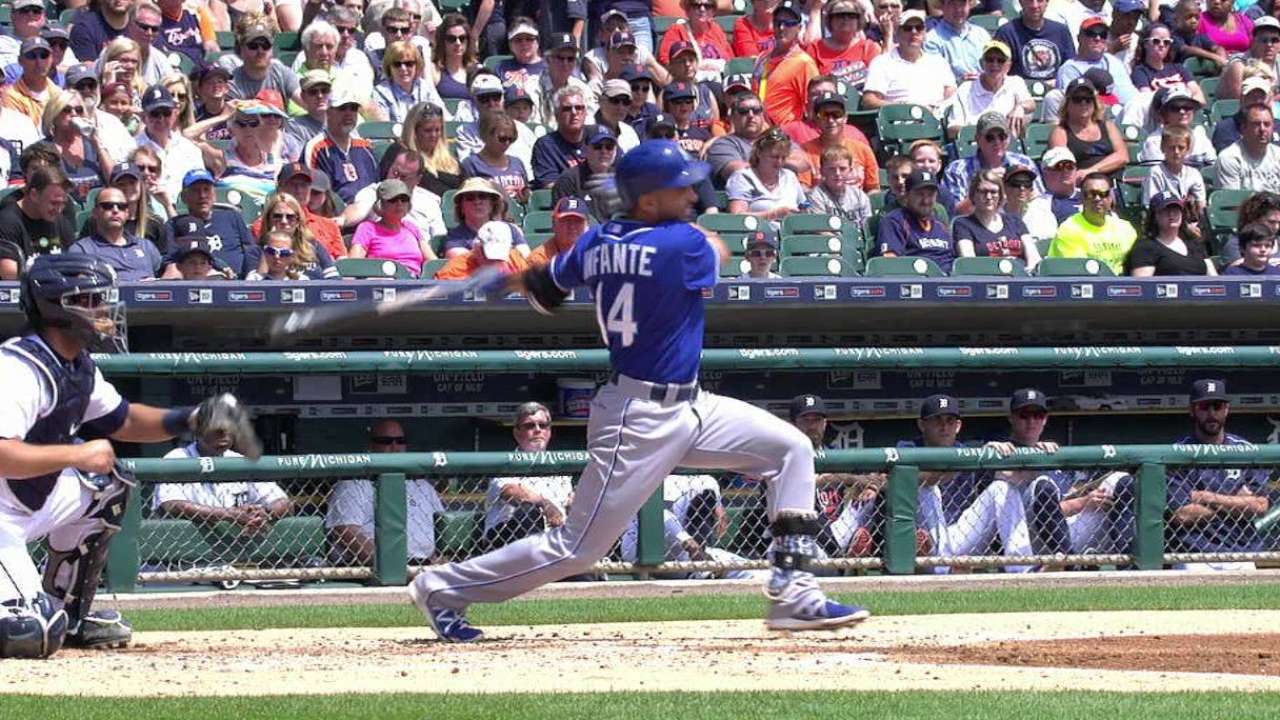 CINCINNATI -- Royals second baseman Omar Infante is day to day with back spasms, according to manager Ned Yost.
Infante was penciled in to start at second base in Tuesday night's series opener against the Reds, however he was scratched from the lineup a few hours before the first pitch.
"He's got back spasms, back locked up on him a little bit," Yost said. "Couple of days, [we'll] go day to day with it."
Yost said Infante sustained similar back spasms last year for a little bit, but isn't anything serious enough to keep Infante out of the lineup for a substantial amount of time.
Infante was replaced in the lineup by Jarrod Dyson, who started in left field, and Ben Zobrist shifted from left to second base.
Infante was 0-for-8 in the Royals' four-game series against the Angels this past weekend. He came on in the 10th inning on Sunday night to play second base and was on deck when the winning run scored in the Royals' 4-3 walk-off victory.
Infante is hitting .216/.232./298 with one home run and 33 RBIs in 109 games this season.
Robert Bondy is an associate reporter for MLB.com. This story was not subject to the approval of Major League Baseball or its clubs.