Sinatra Jr. thrills Bronx crowd with anthem rendition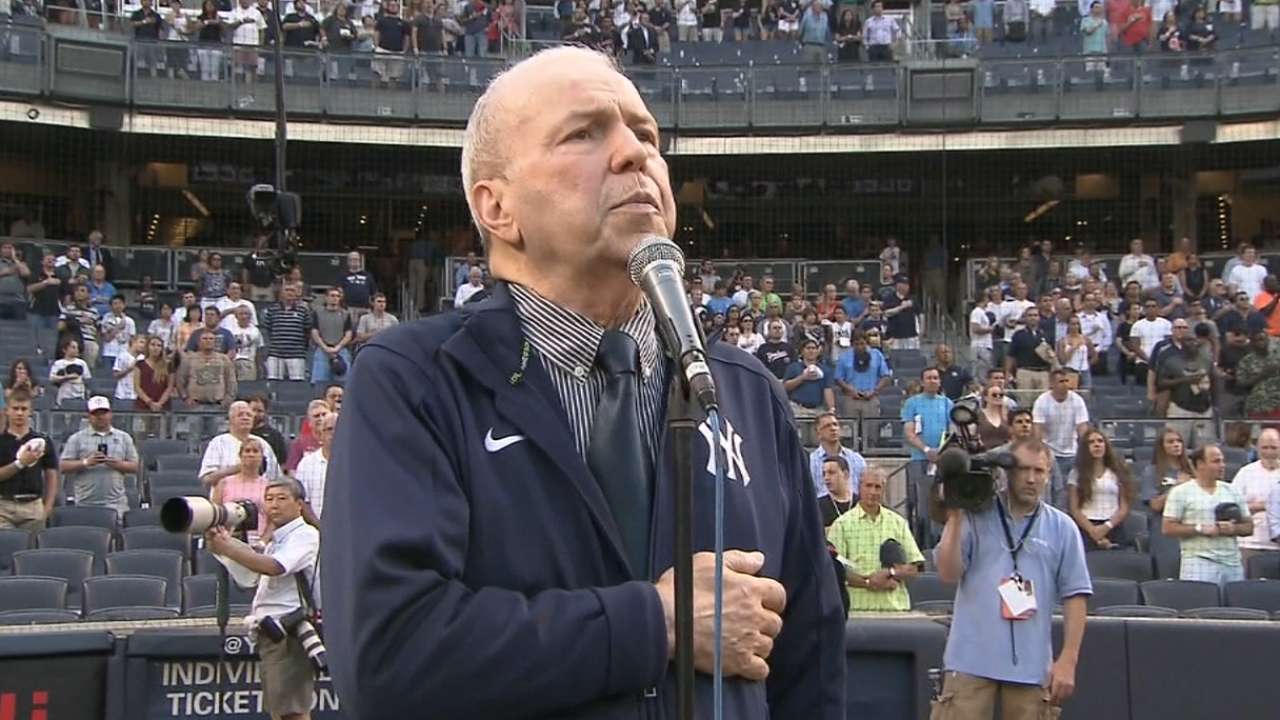 Frank Sinatra's words are often heard and his presence often felt at Yankee Stadium.
The famed singer's "New York, New York" plays after games, but on Monday night, it was Sinatra's son, Frank Sinatra Jr., who filled the Bronx with his voice as he sang the national anthem prior to the Yankees' 8-7 win over the Twins.
Sinatra would have turned 100 years old this Dec. 12, and the first 18,000 fans (21 and over) in attendance on Monday were given a Frank Sinatra music download card.
William Boor is a reporter for MLB.com. Follow him on Twitter at @wboor. This story was not subject to the approval of Major League Baseball or its clubs.