Beckham finds power stroke early in Houston
Second baseman's first-inning blast sets tone in Rays' win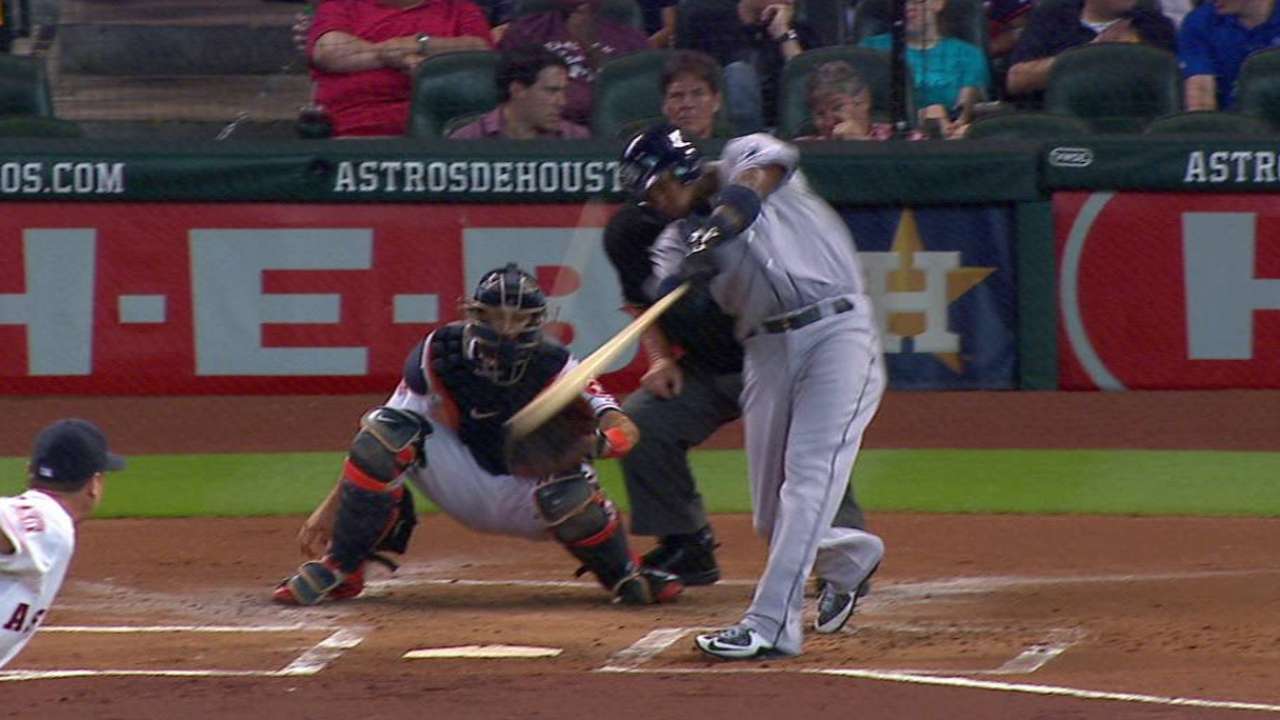 HOUSTON -- Being in the Major Leagues is a good thing, so Tim Beckham is doing all he can to stay put -- not exactly an easy feat when you're a role player on a team like the Rays that has shuffled the deck all season to the tune of 125 roster moves thus far.
Having Beckham on the roster -- and in Monday night's lineup -- gave the Rays a power boost in a 9-2 win over the Astros as his three-run homer in the first put the Rays up, 4-0.
"Beckham's home run, obviously set the tone," Rays manager Kevin Cash said.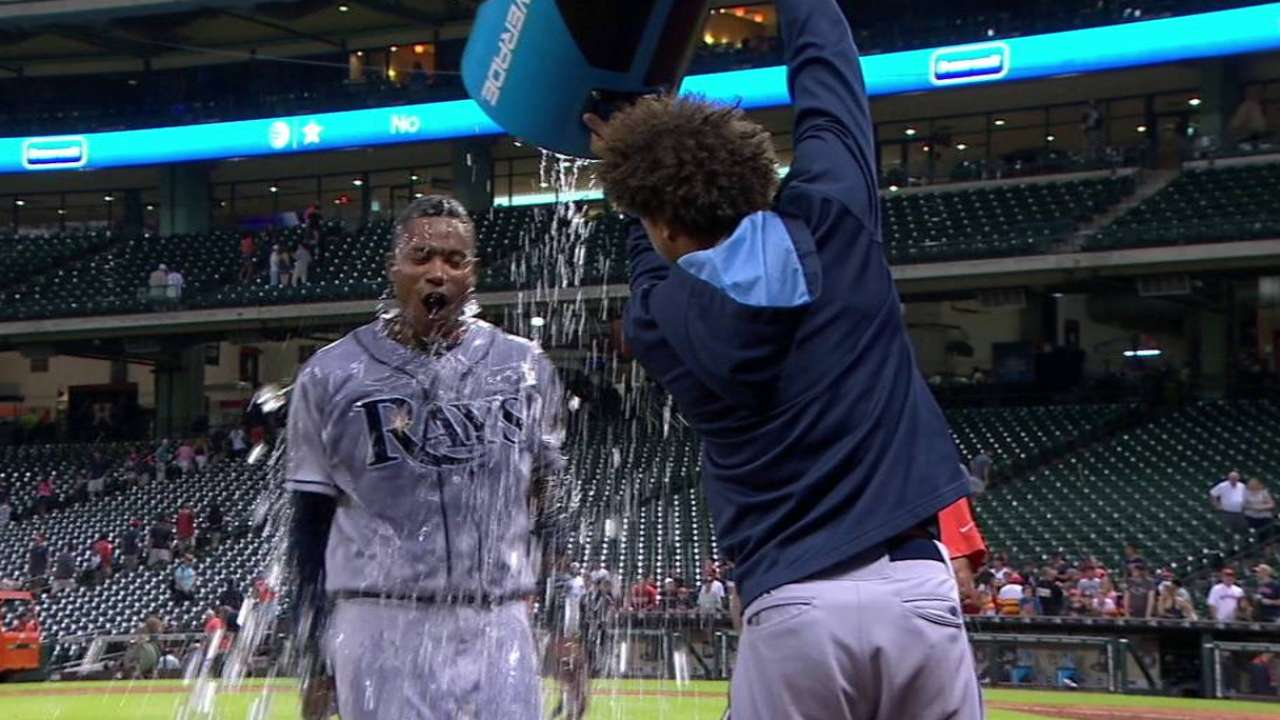 Monday, Richie Shaffer turned out to be the Rays' extra position player to get optioned to Triple-A Durham to make room for left-hander Enny Ramirez to get the bullpen numbers back to seven. And Beckham played second so his right-handed bat could be used against left-hander Scott Kazmir.
Not playing every day is one of the bigger challenges for players like Beckham, who arrive to the Major Leagues having started throughout their Minor League careers.
"When I'm in there I just want to be productive," Beckham said. "I want to produce any way I can. It's a big win for us tonight."
Staying sharp can be a challenge, but Beckham has gotten better in each of his three stints with the Rays this season.
"It's not an easy thing to do," Cash said. "We've talked to him a couple of times about being ready and I think he is always ready to play.
"We understand it's not the most ideal situation for a young guy to come up here and not get everyday oportunities. But you have to be able to make the most of those opportunities and he did tonight."
Entering Monday night's game, he had hit .262 in 18 games since his third tour of duty with the Rays began with his July 12 recall. The only thing that had been missing was the long ball.
Beckham hit five home runs in his first 85 at-bats to start the year but had not hit one since May 22, which translated to 51 at-bats in the Major Leagues without going deep. Facing an 0-2 count against Kazmir, Beckham re-routed a 77-mph pitch and deposited the ball over the left-field wall at Minute Maid Park.
"Just want to see the ball deep and not let him get me out on his pitch," Beckham said. "... I remembered how he pitched me in Tampa when he was with Oakland. ... I just saw it up. I knew I had runners on base. I just wanted to hit the ball hard and put it in play."
And that he did, much to Cash's delight.
"He takes some ferocious hacks," Cash said. "And when he connects he has a lot of pop in his bat. ... It was nice to get him in there. And good for him for getting it going."
Bill Chastain is a reporter for MLB.com. Listen to his podcast. This story was not subject to the approval of Major League Baseball or its clubs.