Close play stands to end Marlins-Brewers game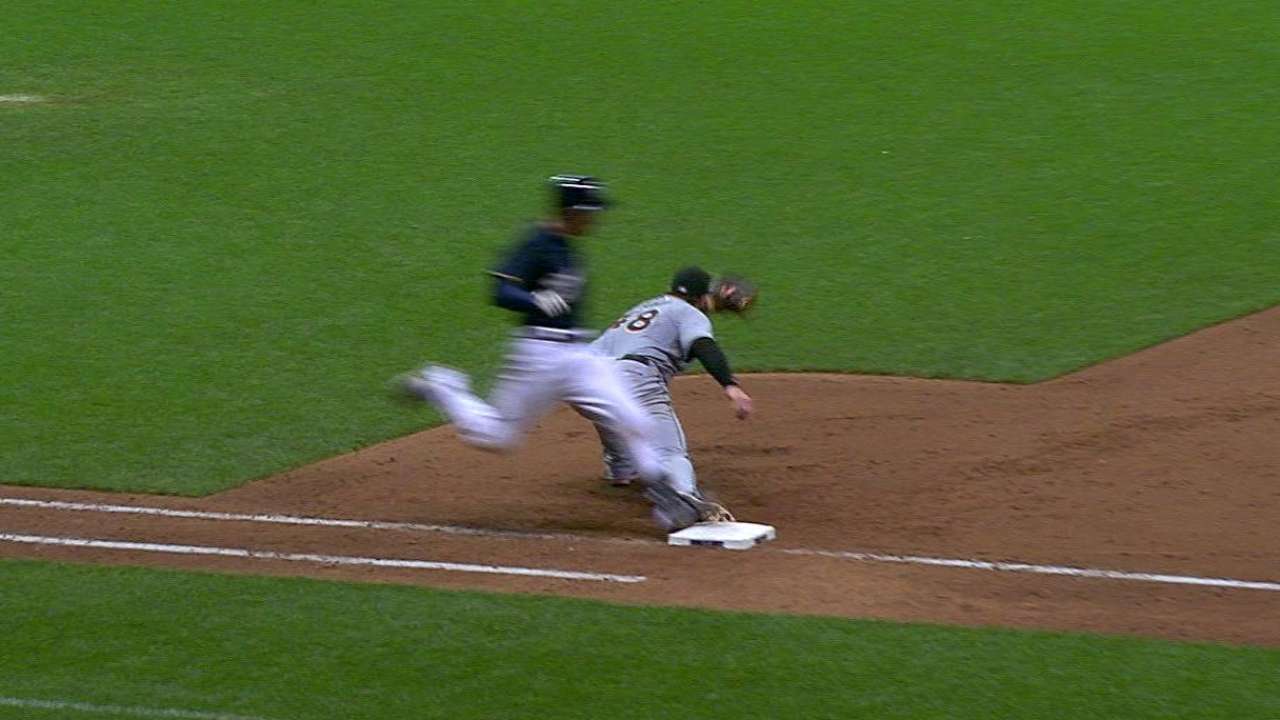 MILWAUKEE -- Brewers manager Craig Counsell added an extra minute to the Marlins' 6-2 win at Miller Park on Monday when he challenged the game's final out.
Miami players remained on the field while Counsell signaled to the Bill Miller-led umpiring crew for a second look at Jonathan Lucroy's groundout. It had pulled Marlins shortstop Adeiny Hechavarria into the hole for an off-balance throw, which arrived just as Lucroy reached his foot for the first-base bag.
"It was a close play, but I think any close play that's the last out of the game you are going to challenge," Counsell said. "I think it was close enough. Obviously you use a little more discretion if it is earlier in the game, but last play of the game you are going to just roll the dice."
After a one-minute, 12-second review, the call stood and the Marlins resumed celebrating their fifth victory in seven games. Counsell fell to 14-9 in challenges this season.
Adam McCalvy is a reporter for MLB.com. Follow him on Twitter @AdamMcCalvy, like him on Facebook and listen to his podcast. This story was not subject to the approval of Major League Baseball or its clubs.