Teen delivers stirring anthem at Fenway
Christopher Duffley, 14, who is blind and autistic, cheered on Autism Speaks Night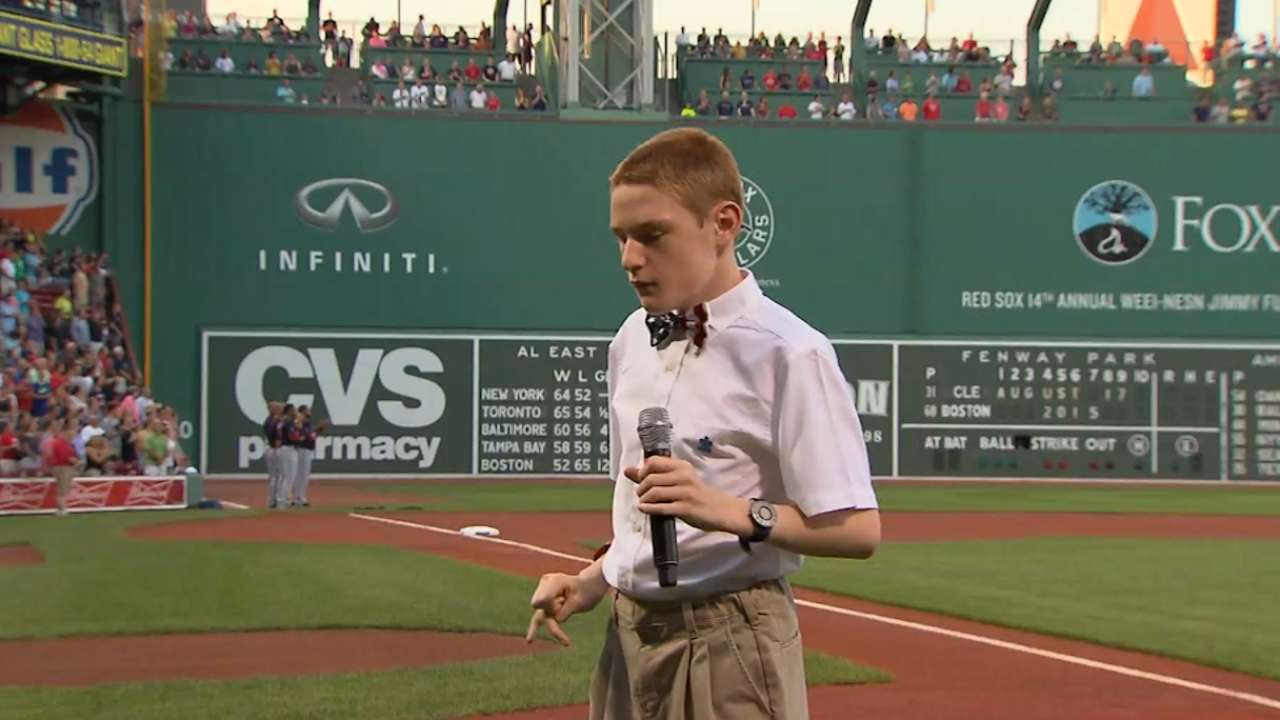 BOSTON -- Before a pitch was even thrown in Monday night's game between the Red Sox and Indians, a 14-year-old boy stole the show at Fenway Park.
Christopher Duffley, who is blind and autistic, delivered a moving performance of the national anthem on Autism Speaks Night and was loudly cheered before and after he sang.
Duffley, a Manchester, N.H., native, was born prematurely and weighed only one pound, 12 ounces at birth, leaving him without sight for life.
But those limitations have not stopped him. In addition to singing at sporting events, including two previous renditions of the anthem at Fenway in 2011 and '13, he has made appearances at fundraising events for autism and other non-profits, such as New Horizons and the Salvation Army.
Autism Speaks is an advocacy group that sponsors research and works to generate awareness about the disorder. In years past, the Red Sox have donated a portion of the proceeds from the designated autism awareness game to Autism Speaks.
Alec Shirkey is an associate reporter for MLB.com. This story was not subject to the approval of Major League Baseball or its clubs.