Betts lays out for another amazing grab
Red Sox teammate Bradley leaps onto bullpen wall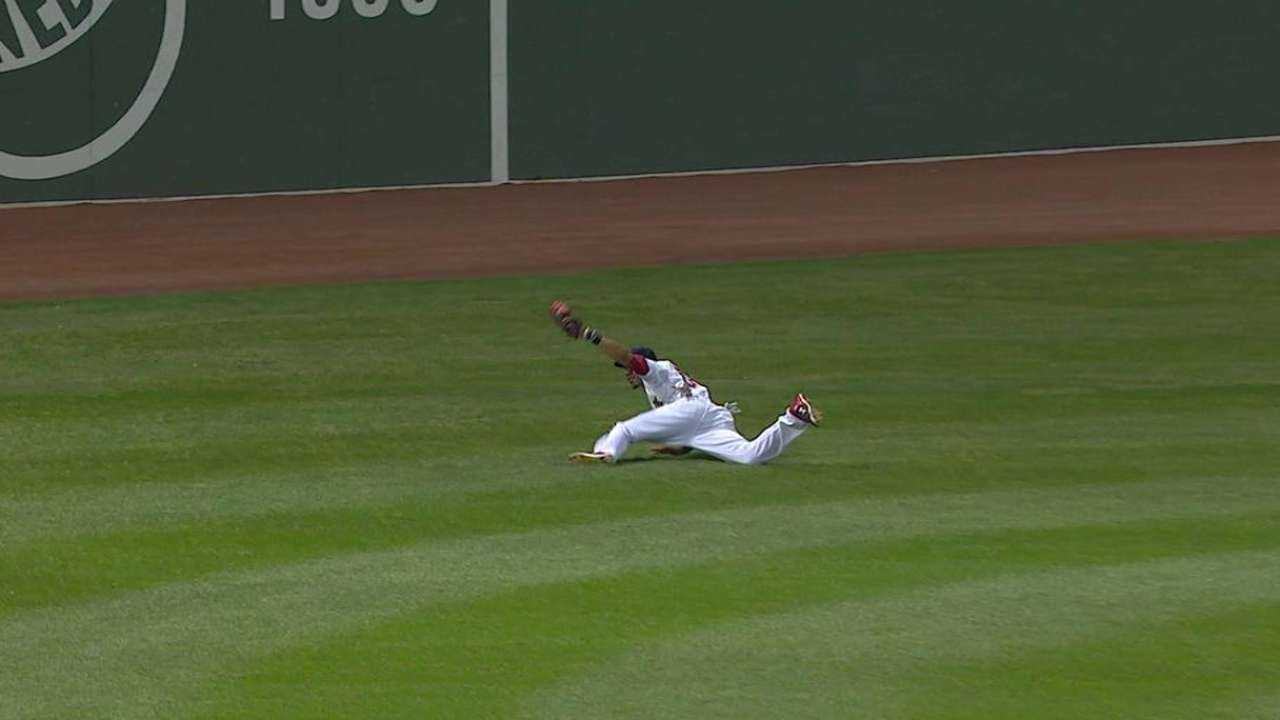 BOSTON -- At this point, Red Sox fans have become well accustomed to Mookie Betts' dazzling theatrics in center field. And in Monday night's 8-2 loss to the Indians, the 22-year-old provided yet another memorable moment at Fenway Park.
With one out in the fifth inning, Tribe designated hitter Michael Brantley sliced a liner to left-center that hung in the air just long enough for Betts to race toward the ball, dive and reel it in as he hit the ground. The play drew a hearty ovation from the Fenway faithful, and Boston starter Matt Barnes joined in after watching his teammate take a hit away from Brantley.
"Mookie made an incredible play in center field diving for that ball," Barnes said.
The ball traveled 297 feet at an exit speed of 86 mph, according to Statcast™, leaving Betts with a lot of ground to cover.
"It was a great catch," said fellow outfielder Jackie Bradley Jr. "Ranging to his right, and it was a low ball, and he was able to stay with it, get down with it. A spectacular play."
Three nights earlier, Betts crashed into the Green Monster to make an even more impressive grab Friday against the Mariners.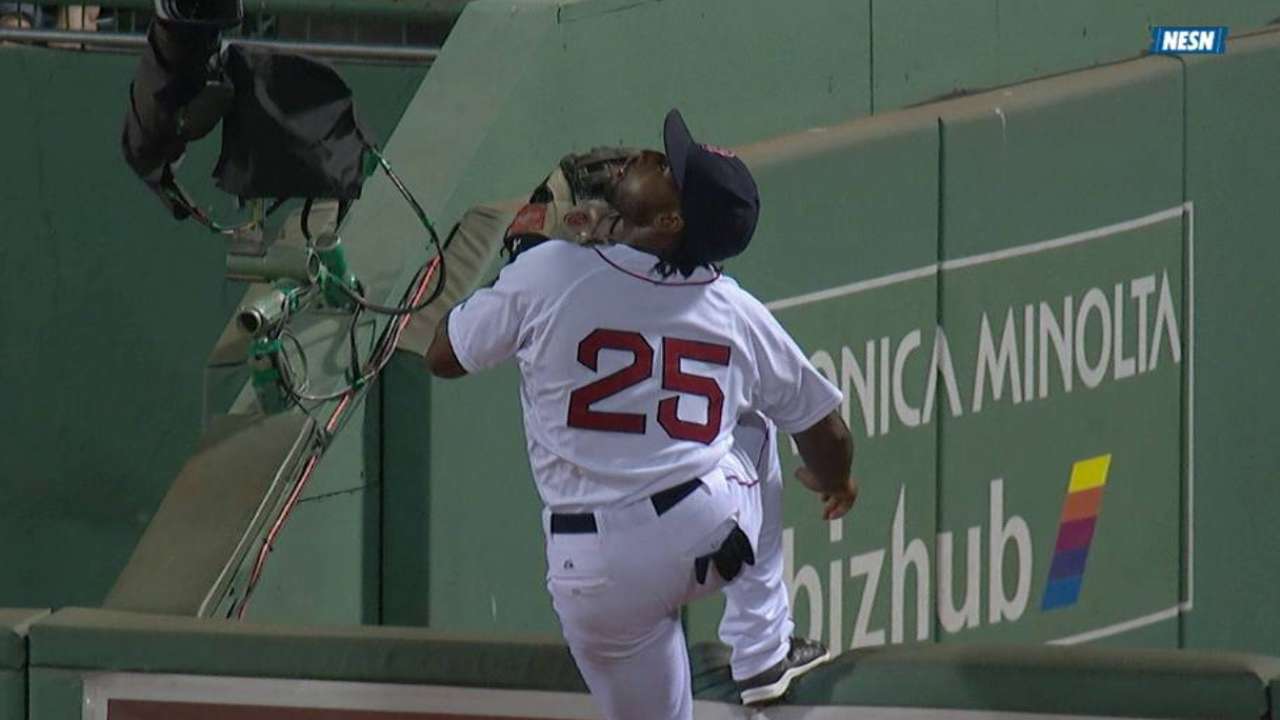 Bradley nearly outdid Betts in the following frame. When Lonnie Chisenhall lifted a 2-2 fastball deep to right field, Bradley scaled the low visitors' bullpen wall and attempted to make a leaping grab off the top, but thought better of it as he dropped onto the other side.
He said he practices such plays during batting practice "just in case."
"[I] kind of bounded onto the wall to see if I could get a better angle at it," Bradley said. "It was still out of my reach, so I just went on and jumped over."
Bradley drew a pair of walks to extend his on-base streak to a career-high 10 games, over which he owns a .523 on-base percentage. Betts finished 1-for-4 and is batting .300 in six games since returning from the concussion disabled list.
Alec Shirkey is an associate reporter for MLB.com. This story was not subject to the approval of Major League Baseball or its clubs.