Sale flying high in wake of 15-K masterpiece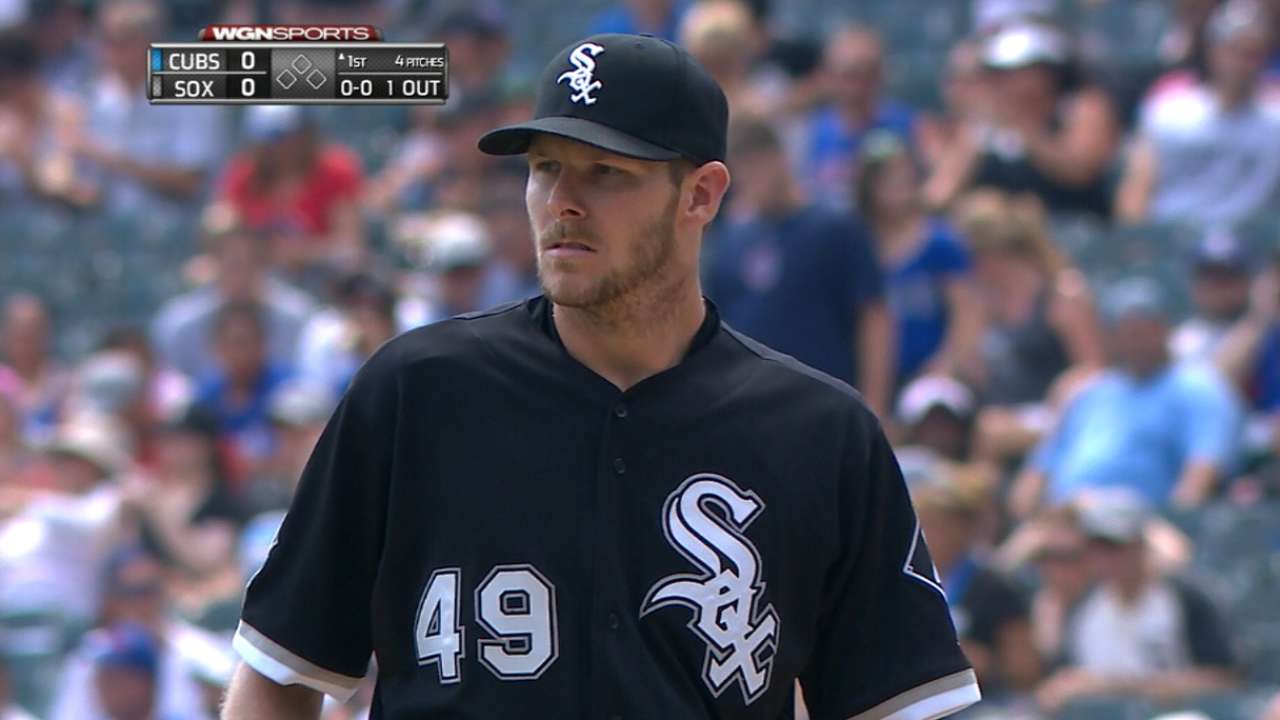 ANAHEIM -- The electric atmosphere. The crosstown rival for an opponent. The wild swings and misses. The 15 strikeouts.
All of those factors combined to leave Chris Sale with one prevailing feeling the day after he was virtually unhittable in a seven-inning effort in a 3-1 win against the Cubs on Sunday.
"It was fun. I really enjoyed it," said Sale, speaking in the visitors' dugout prior to Monday's series opener with the Angels. "I had a fun time out there yesterday, being able to be in an atmosphere like that and have a lot of people rooting for us. It was a great atmosphere."
As for that fun part, some of the Cubs' hitters might not quite share Sale's sentiment. A team that had won nine straight overall and the first two against the White Sox in that weekend set, not to mention the front-runner to be the National League's second Wild Card team, had some of the worst swings imaginable from such a talented group.
Almost all of the credit for that futility goes to Sale.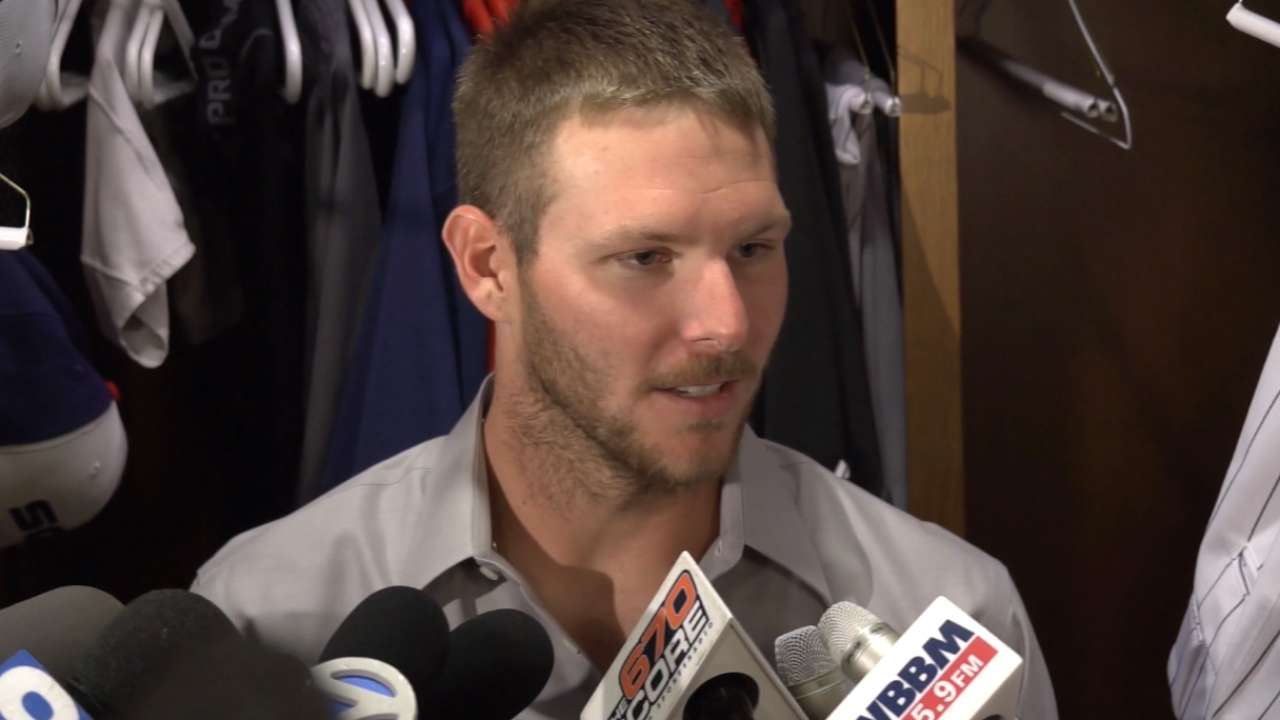 Sale matched his career-high with the 15 strikeouts, of which 13 were swinging. He joins Ed Walsh (twice) as the only White Sox pitchers and Jake Peavy and Max Scherzer as the only active pitchers to accomplish this repeat strikeout feat.
According to Elias, Sale, Randy Johnson (four), Clayton Kershaw, Jon Lester and Warren Spahn (one each) stand as the only left-handers in Major League history to record at least 15 strikeouts with one or no hits allowed. Sale, who allowed one hit on Sunday, now has 17 games with 12-plus strikeouts, all of them coming since 2012 when he joined the rotation, which is nine more than any other pitcher during that time frame.
Nate Jones and David Robertson each pitched an inning behind Sale, meaning the White Sox not only won, but Sale also helped set up the bullpen for this all-important seven-game road trip. According to Brooks Baseball, Sale used a few more sliders than usual, with 29 thrown along with 54 fastballs and 33 changeups. The combination certainly worked for the White Sox featured attraction.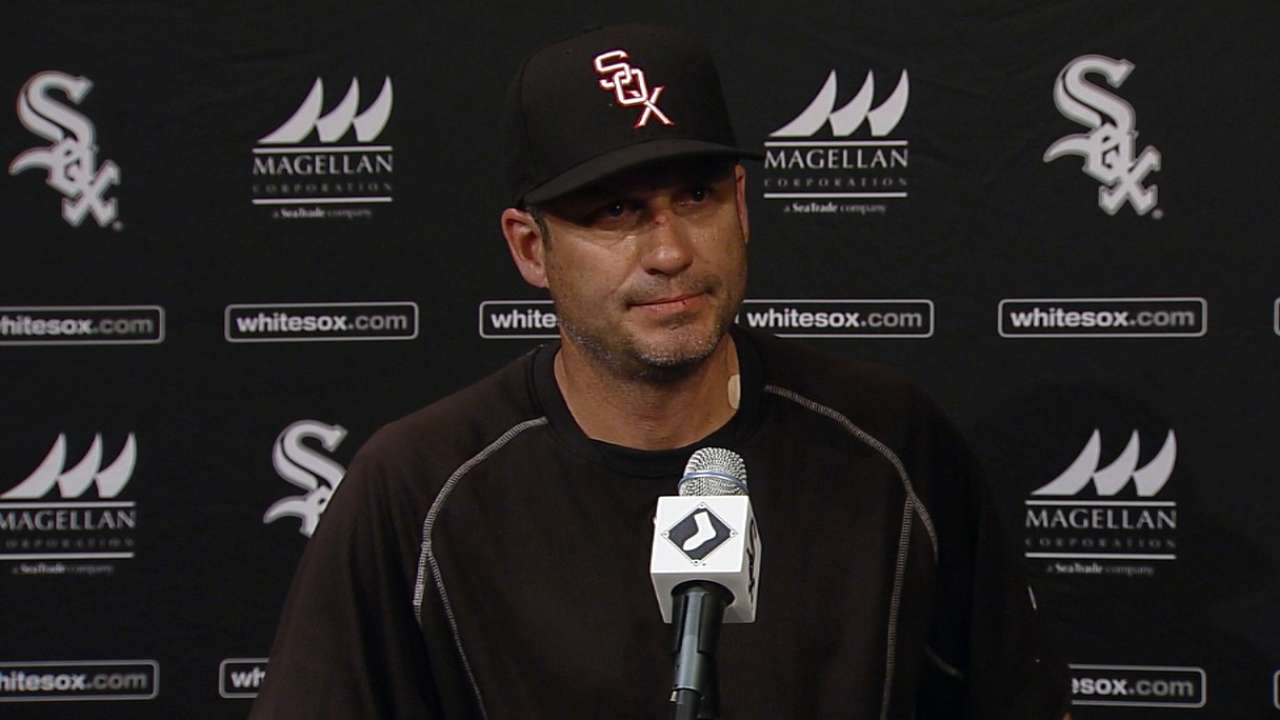 "Everybody's watching him," said White Sox manager Robin Ventura of Sale, who leads the Majors with 208 strikeouts. "Other teams are looking at our team when we come to town and they're trying to see if he's lining up with them. I know we used to do it with really good pitchers, used to sit there and you would know who you were going to face. He understands that but on the other hand he knows what he means to us."
"I'm a firm believer at looking back at the end of the season and not putting too much emphasis on it right now," Sale said. "Just one of those things you talk about after the season."
Some people wanted to see Sale go for the 21 strikeouts in one game or at least the team record, but he was done at 116 pitches. If Dexter Fowler didn't get that sixth inning single, then Ventura might have had an argument from Sale about not going all the way.
"I don't know of a starting pitcher in baseball that would want to come out in that situation," said Sale, adding that no-hitter, high pitch count situation is purely hypothetical at this point. "I would definitely want to go back out there, just like anybody else."
Scott Merkin is a reporter for MLB.com. Read his blog, Merk's Works, follow him on Twitter @scottmerkin and listen to his podcast. This story was not subject to the approval of Major League Baseball or its clubs.