Giants analyst Flannery joins MLB Network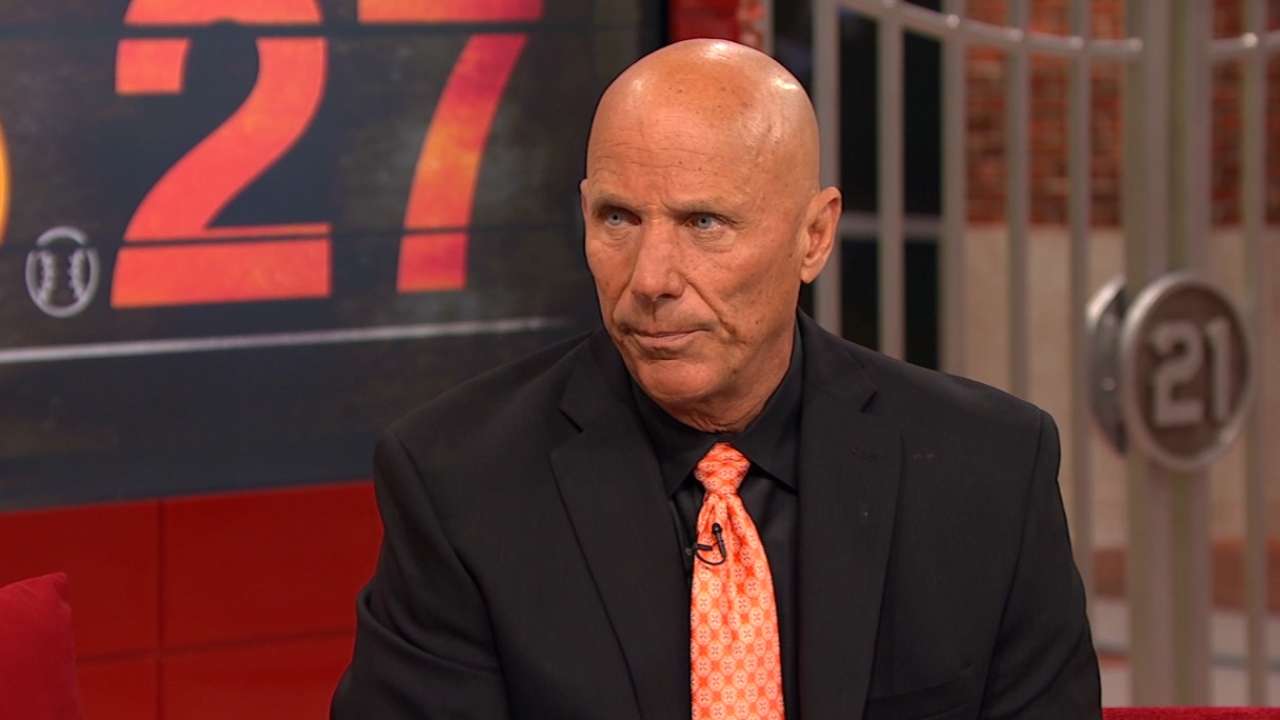 ST. LOUIS -- Giants television analyst Tim Flannery has joined MLB Network as a studio analyst.
The addition comes after a guest stint earlier this season. Flannery will remain an analyst with Comcast SportsNet Bay Area, where he has been since retiring in 2014 as the Giants' third-base coach.
Flannery will begin appearing on Tuesday on MLB Central from 7-10 a.m. PT and on MLB Tonight from 3-5 p.m. PT. He will appear nightly on MLB Tonight and will make an appearance on The Rundown on Thursday and Monday, along with MLB Now on Monday.
Joe Harris is a contributor to MLB.com. This story was not subject to the approval of Major League Baseball or its clubs.