Doolittle making progress on rehab assignment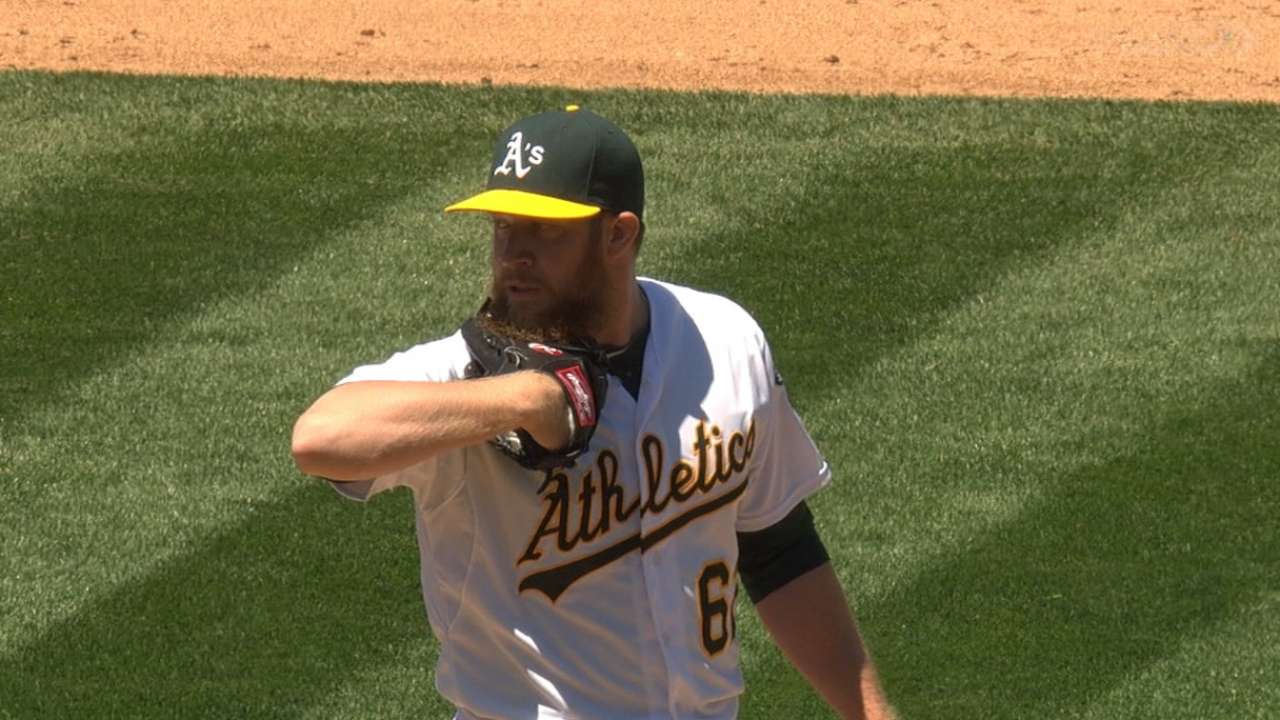 BALTIMORE -- Left-hander Sean Doolittle will make one or two more rehab appearances before rejoining the A's, who are expecting their closer back sometime on their next road trip that begins Aug. 24 in Seattle.
Doolittle struck out the side in a 13-pitch inning for Triple-A Nashville on Sunday, marking his fourth Minor League rehab outing since going back on the disabled list in May with a strained left shoulder.
"It's the best he's felt," A's manager Bob Melvin said. "Each and every time he's said that, so he's getting more and more comfortable."
Doolittle, to this point limited to just one inning of work this season after saving 22 games in an All-Star 2014 campaign, has struck out seven in a combined four innings for the Sounds since beginning his rehab assignment Aug. 7, demonstrating improved velocity along the way.
On Monday, Doolittle penned a guest column for ESPN, detailing his season on the sidelines. Doolittle wrote, "The DL is a mental grind as much as a physical one," and noted he's using the time to further develop himself as a pitcher.
"I've found that in this game, all you can ask for is a chance," Doolittle wrote. "I have a chance to come back this year, and I'm trying to give myself every opportunity to take advantage of that chance."
Worth noting
• A's left-hander Brad Mills, who was designated for assignment following his Friday start in Baltimore, cleared waivers Monday and will return to Triple-A Nashville.
• Coco Crisp was held out of the starting lineup Monday while recovering from Sunday's collision in left field with shortstop Marcus Semien that left him banged up. Crisp's ankle and hip were especially sore, Melvin said.
Jane Lee is a reporter for MLB.com. This story was not subject to the approval of Major League Baseball or its clubs.