Brantley back, while Kipnis nears return
Johnson still out, while Urshela sits with sore shoulder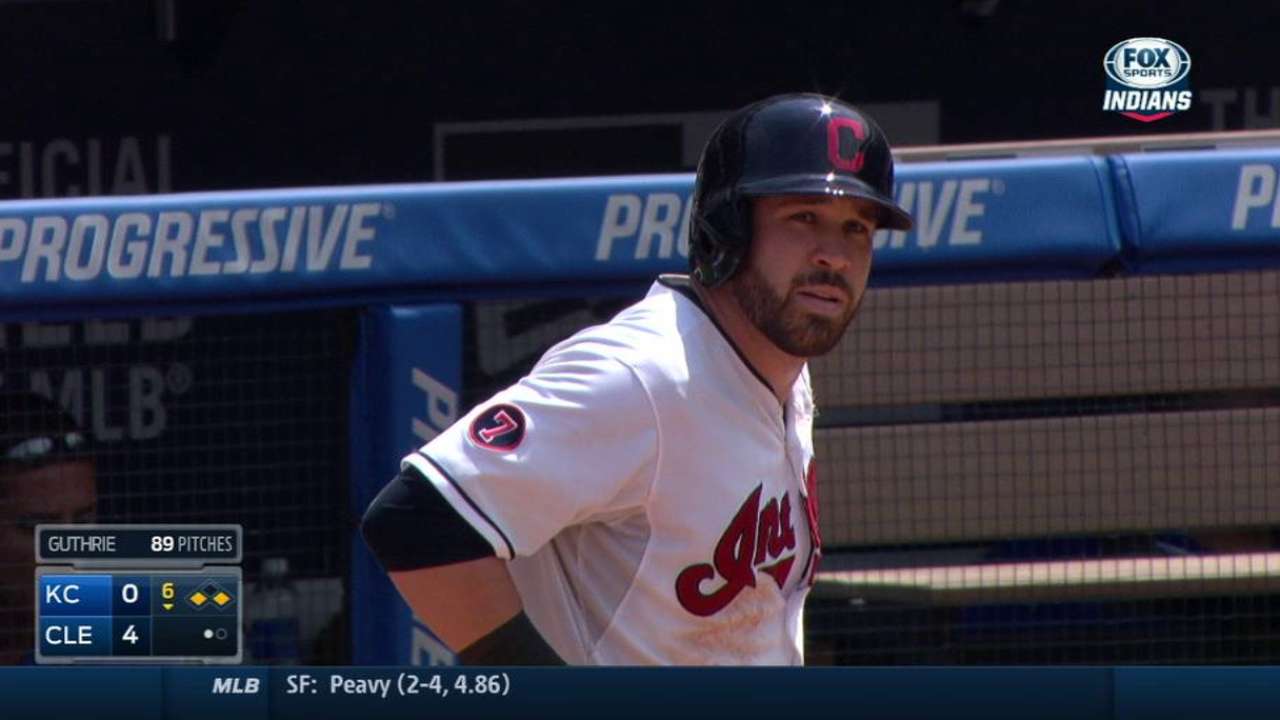 BOSTON -- The Indians will be without their All-Star second baseman for at least one more game. Jason Kipnis remained on the disabled list for Cleveland for the opener of a three-game series against the Red Sox on Monday, but should be on the verge of activation.
"Kip had a good day," Indians manager Terry Francona said before Monday night's 8-2 win at Fenway Park. "There's a chance we activate him [Tuesday]. There's a chance we activate him the next day at the latest, so that's kind of where we're at. Physically, he's doing really well."
Kipnis has been on the 15-day DL since Aug. 2 due to discomfort in his right shoulder and the Indians want to ease him back into the mix as a designated hitter before asking him to play second base. The only issue with that at the moment is that left fielder Michael Brantley (left shoulder) is in a similar situation, and returned to the lineup Monday as the designated hitter for the Tribe. Brantley went 2-for-5 with an RBI and scored a run.
Once Brantley is cleared to return to the outfield, it will be easier for the Tribe to activate Kipnis. Brantley missed four of the past five games, including the past three in Minnesota, with the shoulder issue, which has bothered him off and on for a couple of weeks.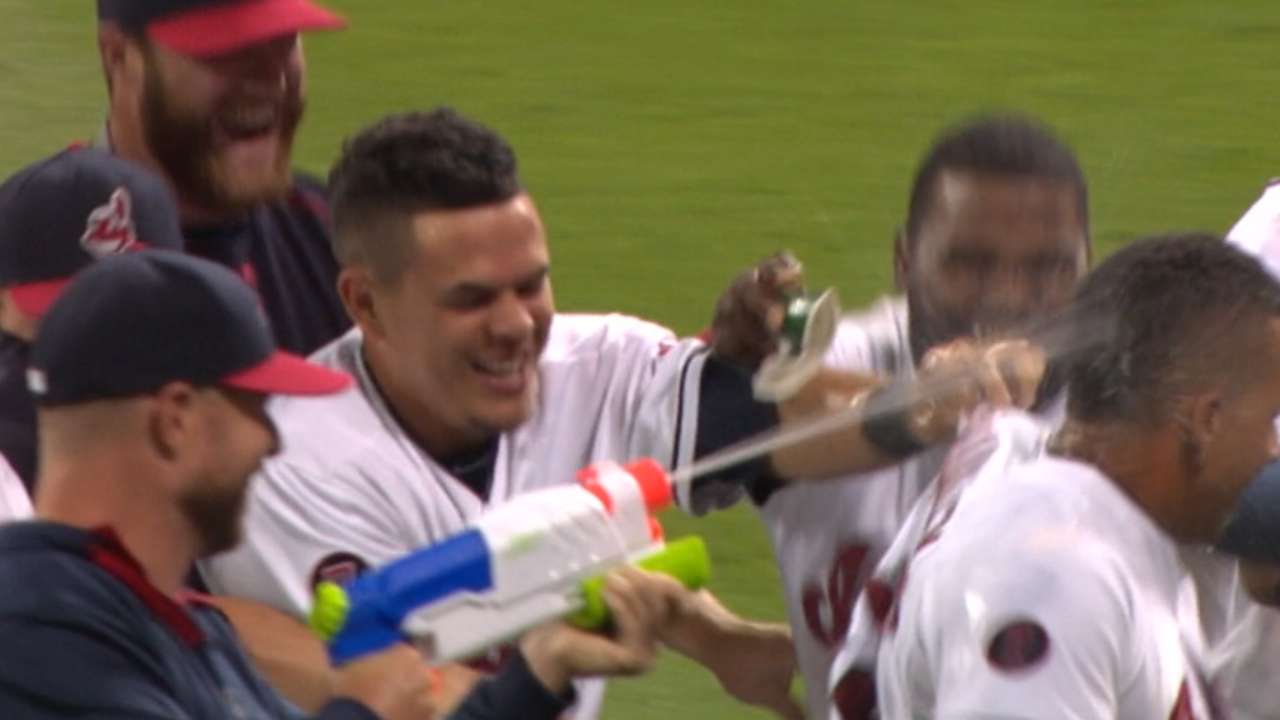 Francona noted that Kipnis continued his hitting workouts Monday, adding that the second baseman will likely add more position-specific throwing drills before Tuesday's game. In the meantime, Jose Ramirez continues to serve as Cleveland's interim second baseman.
"We'll figure it out," Francona said. "The good news is that Kip is really feeling good and Brantley's feeling pretty good. So, that's good."
Other Tribe injury notes:
• Corner infielder Chris Johnson remained out of the lineup Monday due to a swollen left index finger -- the result of what the team believes is a severe bug bite. Johnson, who has not played since Friday, is on antibiotics and will continue to be monitored by the team over the next 24 hours, according to Francona. The Indians are not sure if the unusual injury might necessitate a trip to the DL.
"The next 24 hours are kind of an important one to see how much gain he makes," Francona said, "because he's certainly right now not ready to play. ... If you start getting to a point where you've got to have some players, [the DL might be a possibility]. I would say I hope not, but I don't know that you can rule it out if he's not getting better."
• Rookie third baseman Giovanny Urshela was out of the lineup Monday to due to a sore right shoulder, which Francona noted has been an issue for most of the past month. The manager said Urshela was being given a day to receive treatement before potentially returning to the lineup Tuesday.
"Once it got better, he kind of stopped doing some of his preventative stuff, so it kind of came back," Francona said. "He can play and he wanted to play. I just think he needs to get back on that program. I think like a lot of young guys, you think you're kind of bulletproof. He needs to do some preventative stuff."
• Right-hander Cody Anderson (15-day DL due to a strained left oblique) did a long-toss workout Monday at Fenway and is scheduled to throw off the mound in a bullpen session Tuesday. Francona said he and general manager Chris Antonetti, who is in Boston, plan on discussing whether Anderson needs a Minor League rehab assignment before rejoining the Major League rotation.
Jordan Bastian is a reporter for MLB.com. Read his blog, Major League Bastian, follow him on Twitter @MLBastian and listen to his podcast. This story was not subject to the approval of Major League Baseball or its clubs.