Yankees welcome Singleton for HOPE Week
'Amazing young man' spends day with Yanks, homers in BP, throws out first pitch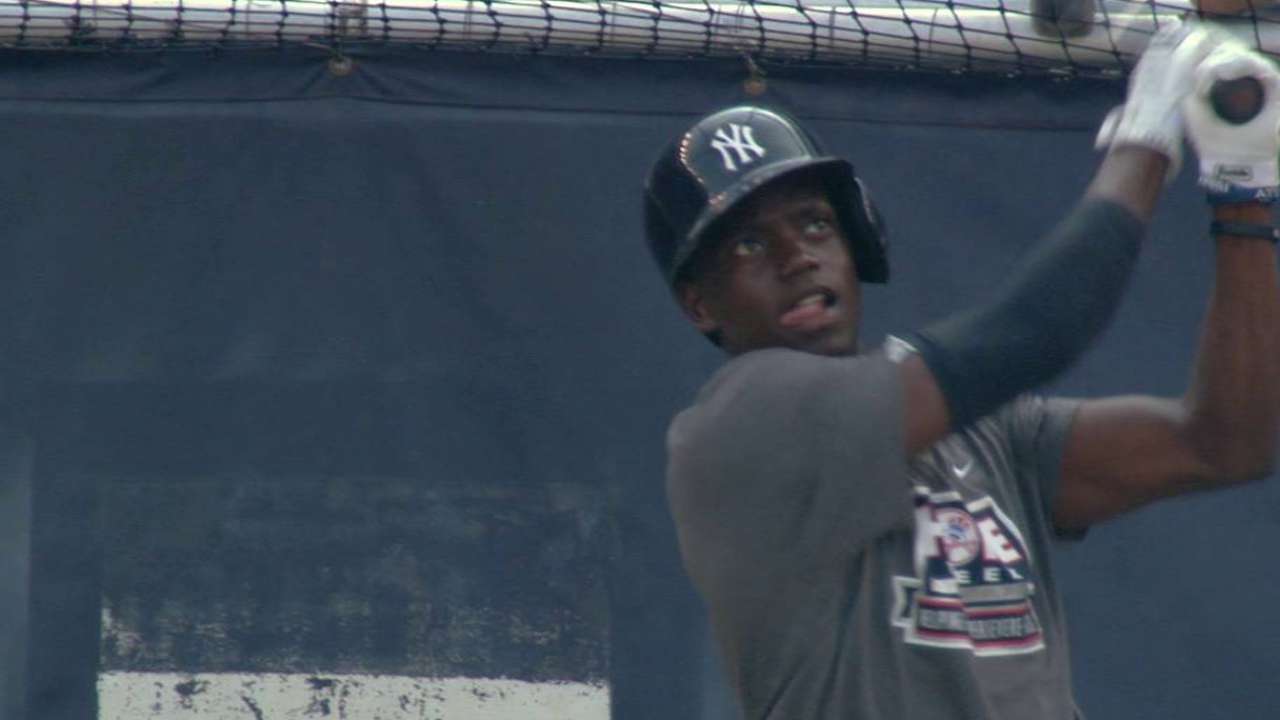 NEW YORK -- He hears it all the time -- that he's a role model. His friends tell him. Strangers tell him. And on Monday, a group of Major League Baseball players even told him.
But Chris Singleton isn't sure.
"That's what people keep saying. I don't know if I'm a role model," he said Monday. "But I feel honored when somebody says that to me."
• New York Yankees HOPE Week initiative
Singleton made national headlines earlier in the summer for his response to the death of his mother, Sharonda Coleman-Singleton, who was a victim of the Charleston, S.C., shooting at the Emanuel A.M.E. church on June 17. His maturity captivated the nation when, just one day removed from the tragedy, he chose to publicly forgive the shooter -- choosing love instead of hate, because that's what his mother would have wanted.
And though he might not fully recognize the impact he's had on others, the Yankees have. On Monday, to begin HOPE Week, the Yankees arranged for Singleton, 19, his sister Camryn, 15, and his younger brother, Caleb, 12, to spend the entire day with the team. All three threw out the ceremonial first pitch before the series opener against the Twins.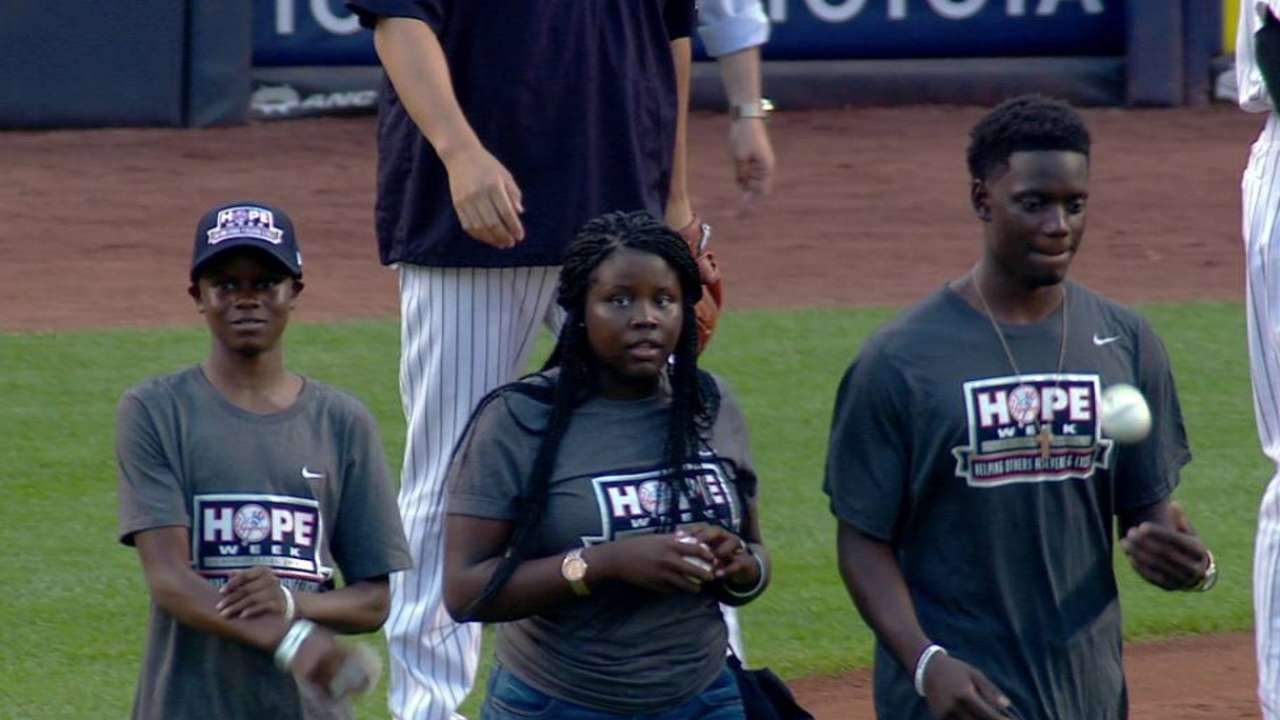 It started when Brett Gardner, Dellin Betances and Alex Rodriguez surprised Singleton on the TODAY Show. From there, the siblings joined other current Yankees, as well as Willie Randolph, for lunch and a private tour of One World Observatory.
But Chris' face lit up the most when he walked into the Yankees' clubhouse, where a No. 3 jersey and his own locker were waiting for him.
"Oh wow," he mustered behind an emotional smile, as he immediately pulled out his phone to capture the moment.
A baseball player at Charleston Southern University, Chris took batting practice with the Yankees, where he hit at least two balls over the fence and shagged balls with Gardner, a South Carolina native who also played collegiate baseball in Charleston. The two formed an immediate bond, and Gardner has plans to visit Singleton in Charleston during the offseason.
"It's pretty special. It's pretty evident his mom was a special person, and she did a really good job raising those three kids," Gardner said. "He's got a younger sister and a younger brother that he's basically taking on more of a parenting role to those two, and he's obviously been doing a great job with that."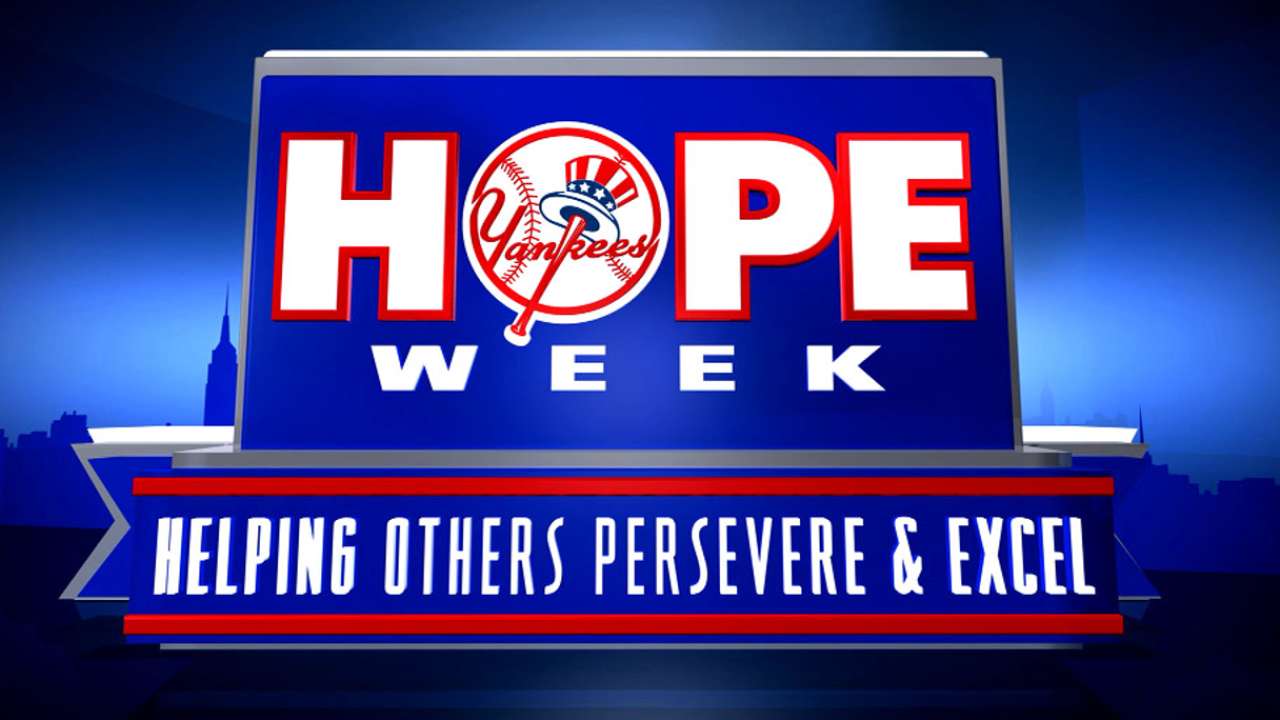 Singleton said he's always dreamed of stepping onto the field of a Major League stadium, but he had no idea Monday would turn into what it was.
At one point, Twins Joe Mauer and Torii Hunter came over to express how proud they were. Before Monday, Mauer and Hunter were just two players he played with on video games.
"Honestly I was in shock at first, but now it feels like a dream," Singleton said. "It's been ... a really crazy rollercoaster for me. But I feel like I've been doing all right."
Yankees manager Joe Girardi seemed to think so, too. Monday may have been Singleton's first appearance on an MLB field, but Girardi thinks there's a chance it won't be his last.
"Obviously it's an amazing young man that has had to deal with a lot of sadness recently in his life but has chose the high road and the importance of love, so I'm anxious to see him," Girardi said. "You never know, maybe he'll be here in a couple of years on an everyday basis."
Grace Raynor is an associate reporter for MLB.com. This story was not subject to the approval of Major League Baseball or its clubs.