Prospects envision bright future for Phillies
Crawford, Lively excited about development at Double-A Reading
PHILADELPHIA -- J.P. Crawford didn't really smile. The tone of his voice barely changed. Crawford stood stoic. On demeanor alone, one would be more inclined to think he was trying to gauge the direction of the wind than think he was about to divulge his thoughts on the Phillies' future. But don't let the delivery fool you. Crawford meant what he was about to say.
"I think we're going to win a World Series in a couple of years," Crawford said.
Hardly Joe Namath, Crawford, Philadelphia's top prospect and the sixth-ranked prospect in baseball, wasn't willing to specify which year he had in mind. But the sentiment still remains, and Crawford isn't alone in this high view of the organization.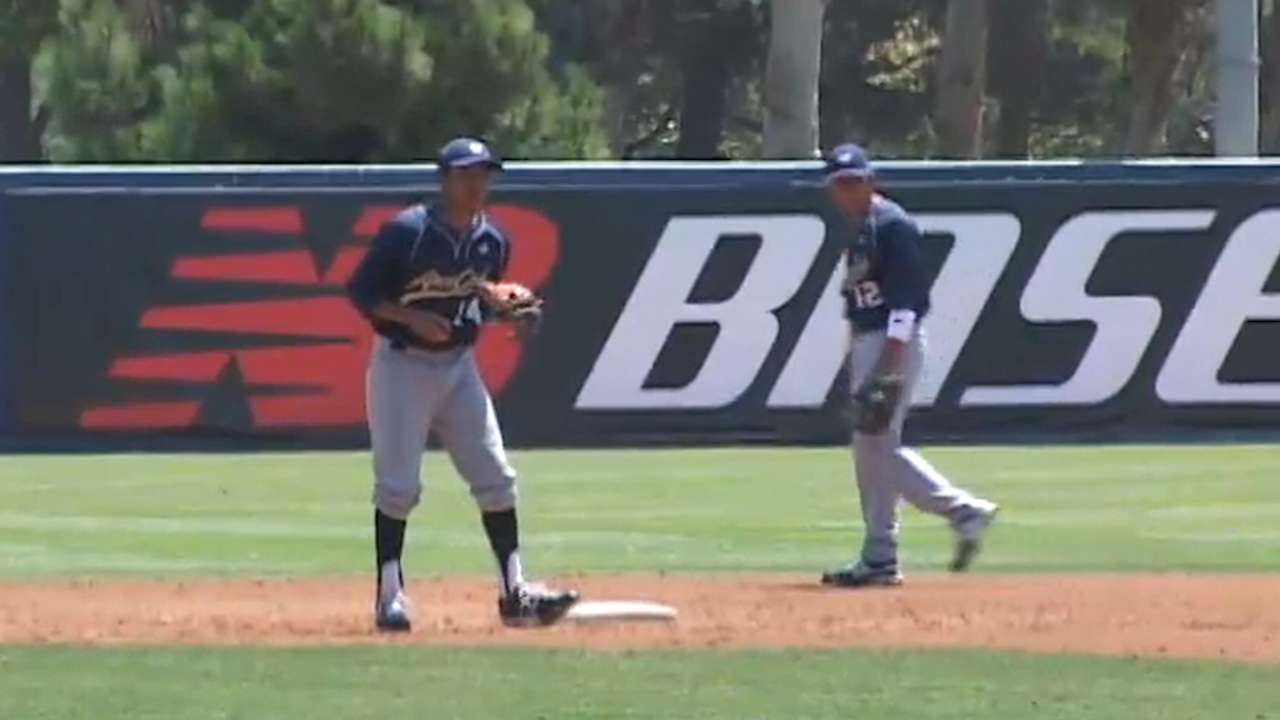 Though the Phillies aren't atop any farm system rankings and, aside from Crawford, the prevailing consensus seems to believe that the organization isn't breeding any superstars, the view from inside is that the Phils have the pieces necessary to eventually win pennants.
"We always all mess around inside, saying, 'What if this team's all up in Philadelphia?'" said pitcher Ben Lively, the team's No. 12 prospect. "I think once this team clicks, when everyone has a game going on, I definitely think we can compete in a couple of years against some big league teams."
The team to which Lively was referring was the Phillies' Double-A affiliate in Reading, Pa., which at one point this year housed six of the Phils' top 11 prospects, including Crawford and pitcher Aaron Nola, who has since worked his way up to the big leagues.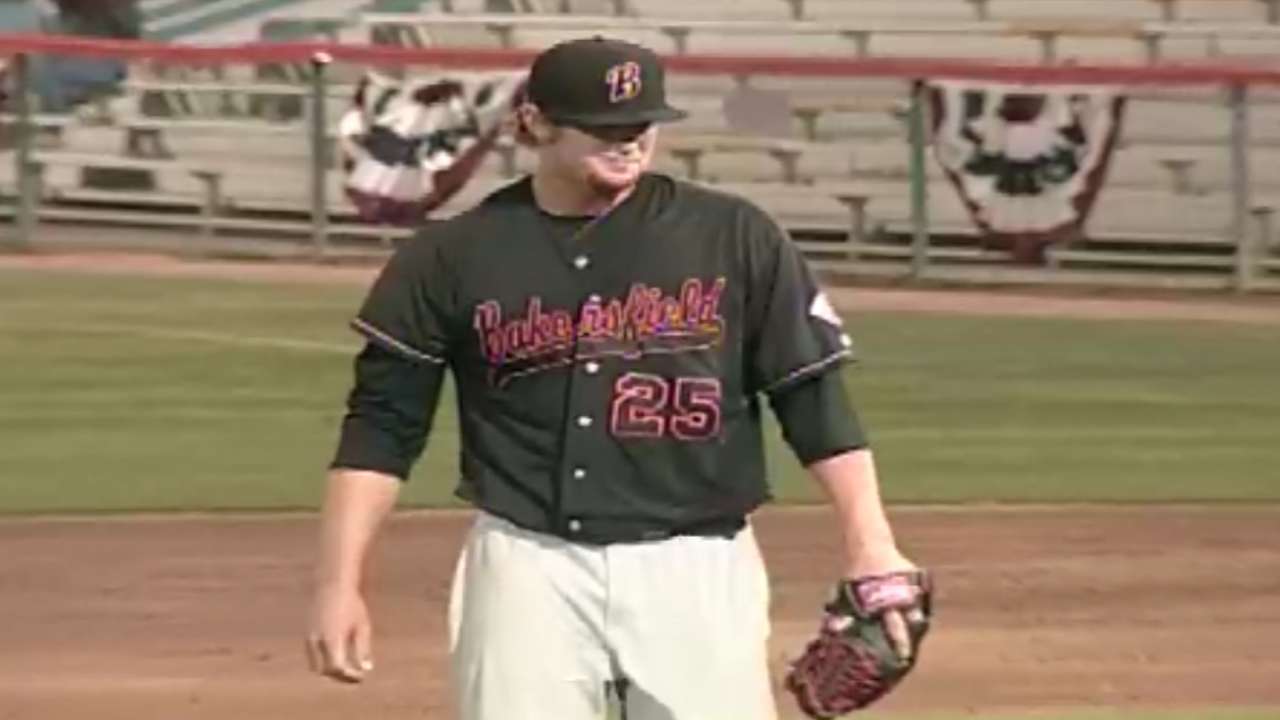 With so many of the organization's most valuable commodities all in the same place in their progress, Lively's characterization of the team as growing up together makes sense. But that isn't often how what Lively called "the business side of baseball" works. More often than not, players like Nola move up faster while others lag behind.
This polarity of life in the Minors becomes even more complicated when factoring in the struggles Philadelphia has been through this season. And it's difficult for actual Minor Leaguers not to take notice of this. But in Lively's opinion, focusing on that can be harmful.
"You can't let that get to you, and you've got to play your own games, because the only way you're going to get there is if you perform, too," Lively said. "If you start letting that get to you, you can get a little sidetracked and let that get to you, too, and that can stop you from getting up there."
While Phillies fans wait for this group to develop, the prospects are enjoying playing together. Crawford, for example, raved about the opportunity to bat behind outfielder and No. 7 Phils prospect Roman Quinn, because Quinn's speed melds well with Crawford's ability to drive in runs.
There is a sense of recognition in Reading that the Phillies' future is both in the clubhouse and elsewhere, something Lively said he believes can make Crawford's assertion come true.
"They've got plenty of talent in [Class A] Clearwater now," Lively said. "All of the new guys down there, we saw them in Spring Training. They're coming up, too. There's no doubt between them and us."
Nick Suss is an associate reporter for MLB.com. This story was not subject to the approval of Major League Baseball or its clubs.