Shortstop prospects making transition to outfield
Randolph, Quinn among athletic players to change positions in Phils' system
PHILADELPHIA -- The shortstop position has an aura around it. Something about it draws the best athletes to the game from a young age.
At least that's how J.P. Crawford, the Phillies' top prospect, sees it.
"I played shortstop all my life," Crawford said. "So that's what I played in high school. I think [in high school the shortstop] is the best athlete."
Based off the 2015 MLB Draft, Crawford's hypothesis isn't wrong. Five-hundred eighty-one position players were selected in early June. Of those 581, 107 were listed as shortstops, a staggering 18.4 percent of the group. The Mets were the only team not to select a shortstop. The Nationals and Giants each picked seven. The Diamondbacks, Astros and Rockies led off the Draft by selecting three straight.
All this said, a team can only have one shortstop at a time. More accurately, though, a team can only have one player at shortstop at a time. That's where Crawford's assertion comes in: shortstops are athletes.
With the 10th pick of the first round this year, the Phillies selected shortstop Cornelius Randolph. Rather, with Crawford as the organization's top prospect in a rebuilding era, the Phils drafted Randolph as a former shortstop. Within days of the selection, Philadelphia made it official that despite Randolph's experience at shortstop, he was going to be moved to the outfield.
"I'm open to anything, honestly," Randolph told MLB.com. "I'm just ready to play ball. I've played outfield a little bit with my summer ball team, so I think I'll adapt pretty quickly."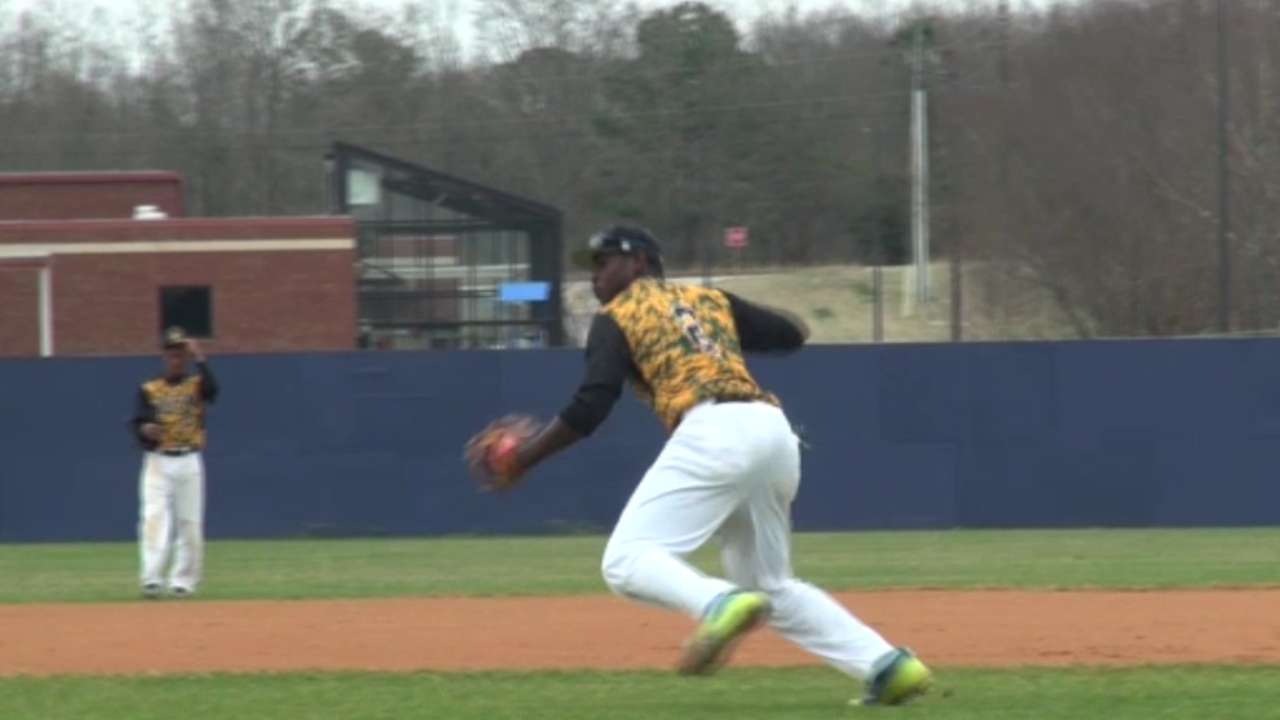 But Randolph isn't the first player with whom the Phillies have done this. Roman Quinn, the Phils' third-ranked prospect who hasn't yet played in the Majors after Crawford and Randolph, was a high school shortstop who was drafted by Philadelphia in the second round in 2011. Quinn has since morphed into a speedy center fielder to impressive results.
Before landing on the disabled list on June 12, Quinn batted .306 with 16 extra-base hits and 29 stolen bases in 58 games at Double-A Reading in 2015. Perhaps more noteworthy was how he performed in the outfield where, despite his five errors, he recorded eight outfield assists -- the second best on the team -- and proved to be the team's most productive outfielder by range factor, a statistic that tracks how many outs a defender is responsible for per game.
Quinn said Phillies outfield coordinator Andy Abad was the person most directly involved in his transition, and he advised Randolph to use Abad as a resource in growing as an outfielder.
"Pretty much just keep grinding and listen to the coordinators," Quinn said. "They'll guide [Randolph] through it and lead [him] the right way."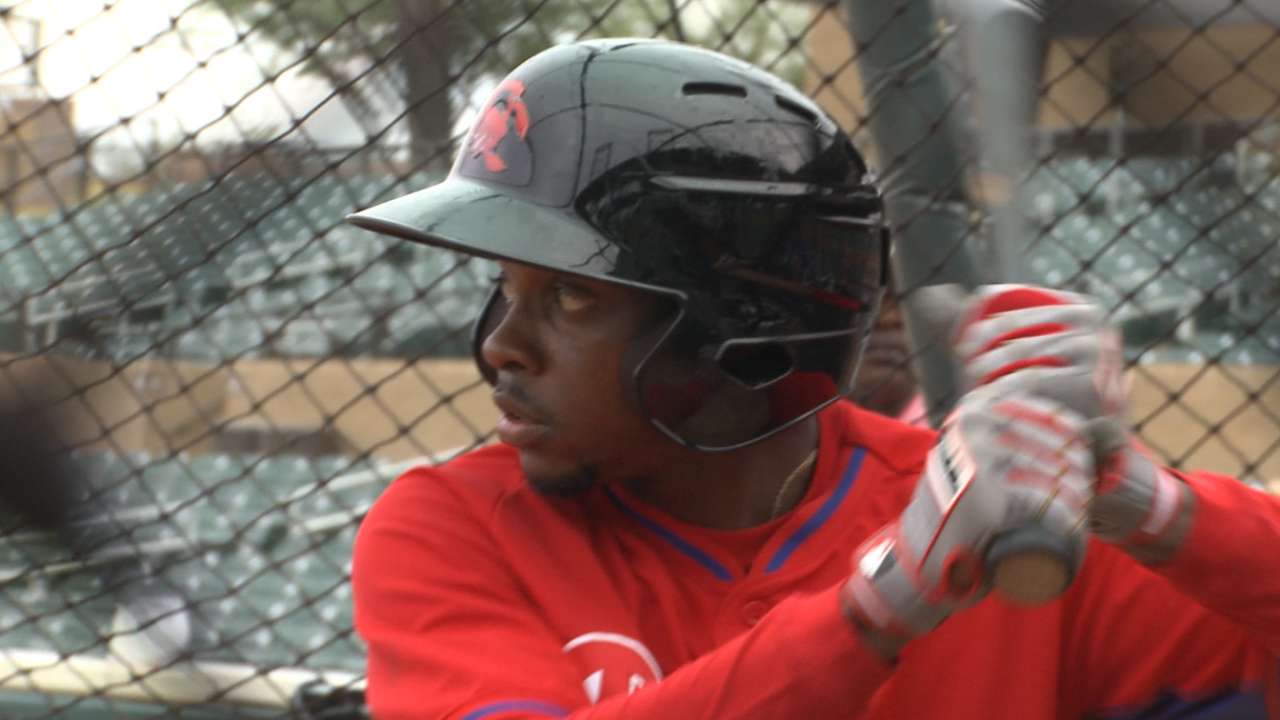 This tactic of molding infielders into outfielders hasn't been confined to Phillies prospects and draftees. The Major League club stirred some discussion in May when it sent then-third baseman Cody Asche down to Triple-A Lehigh Valley to learn how to play left field. After spending less than a month with the Triple-A club under Abad's supervision, Asche returned to the Majors and has made 41 starts in left field. In more than 340 innings, Asche has two assists and has yet to make an error.
To Asche, players like Quinn, Randolph and himself, who can thrive at multiple positions, add an extra dimension of versatility to a club.
"I see it as a luxury for the Phillies," Asche said. "We've got guys who can do more than one thing. And we have younger players who are eager to prove themselves. I think that's a big thing going forward. It's just guys that are eager. And I would put myself in that category."
Nick Suss is an associate reporter for MLB.com. This story was not subject to the approval of Major League Baseball or its clubs.