ICYMI: Friars denied sweep as Rox take finale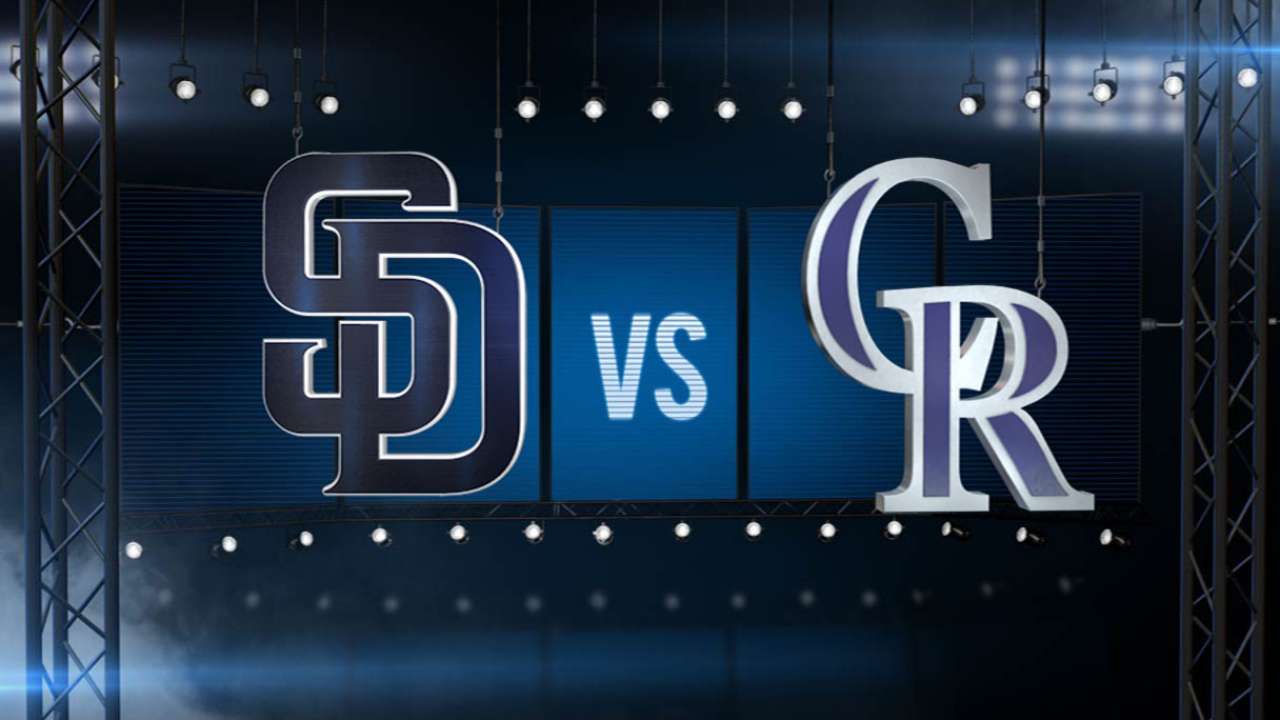 Most of Sunday's series finale featured a truly rare event for Coors Field -- a low-scoring game. Indeed, through the first two-thirds of the game, Padres starter Ian Kennedy was locked in a pitchers' duel with Colorado's Chris Rusin, with the Rockies taking a 1-0 lead into the seventh inning. Unfortunately for Kennedy, the duel would come to an end in that seventh frame as an error allowed the Rockies to stage a three-run rally and ultimately carry Colorado to a 5-0 victory.
Kennedy delivered a strong performance despite being pegged with the loss, as his one earned run on four hits and eight strikeouts over 6 2/3 innings was good enough to earn a quality start.
While Kennedy was only one out away from getting out of the seventh, the Rockies broke the game open after Derek Norris missed a popup on the infield. Shawn Kelley was able to close out the frame after replacing Kennedy, striking out Matt McBride to retire the side.
The Friars were not able to complete a sweep after being limited to just five hits in the shutout. Matt Kemp was able to extend his hitting streak to 10 games, but there was little else to show for San Diego's offense.
In case you missed it, here's a look at some highlights and stories you may have missed from Sunday.
Padres postgame recap: Padres offense blanked by Rusin in finale
Kennedy provides a strong outing after striking out eight over six-plus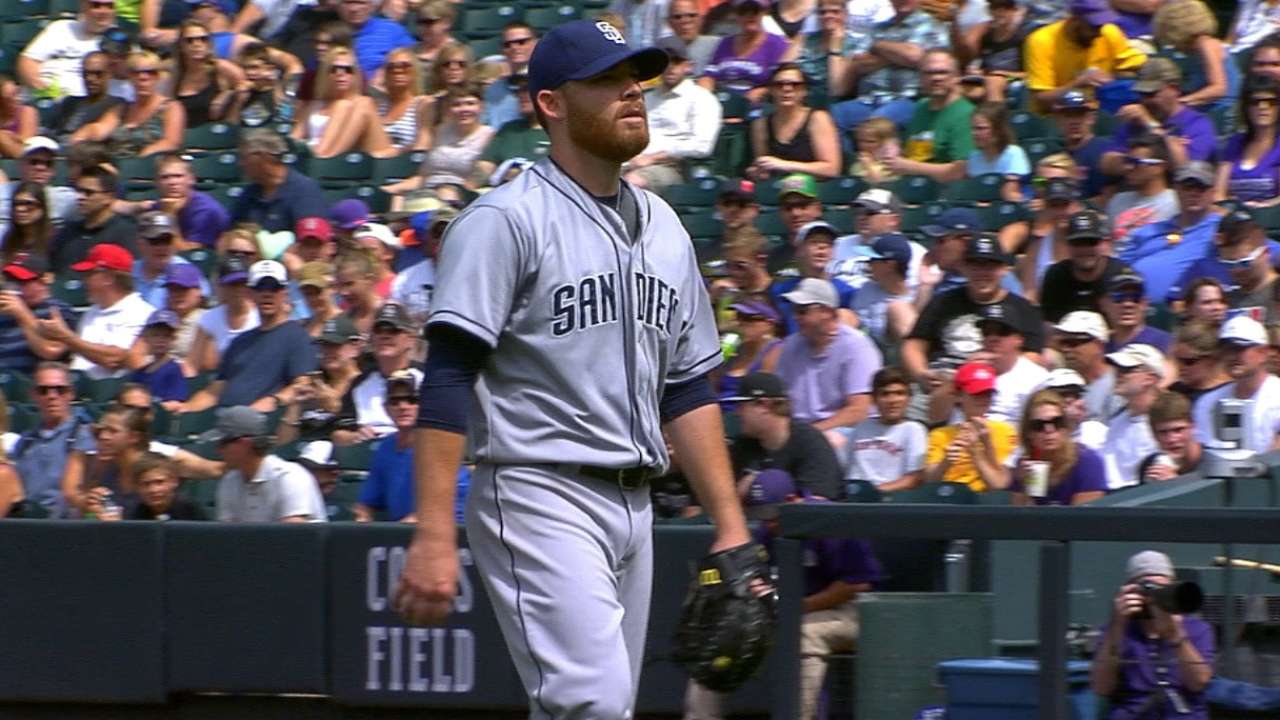 Spangenberg flashes leather, canon from the hot corner in the third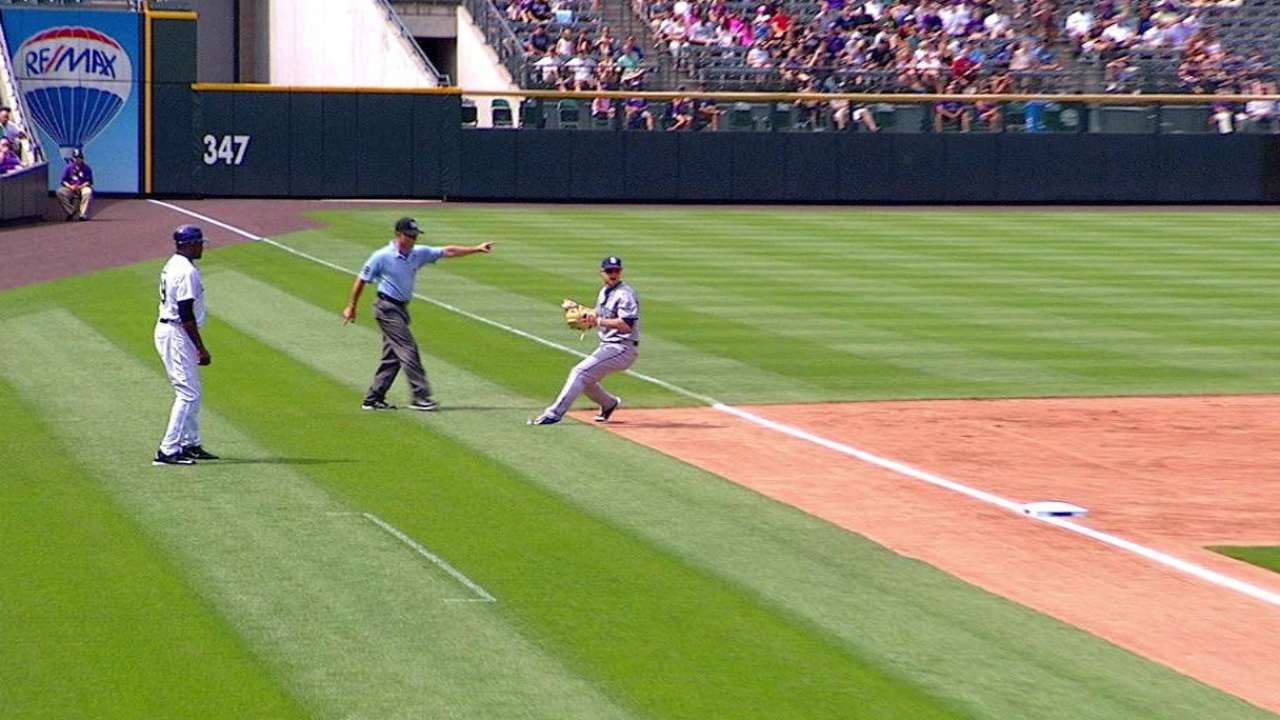 Murphy ejected after arguing over reversed balk in the sixth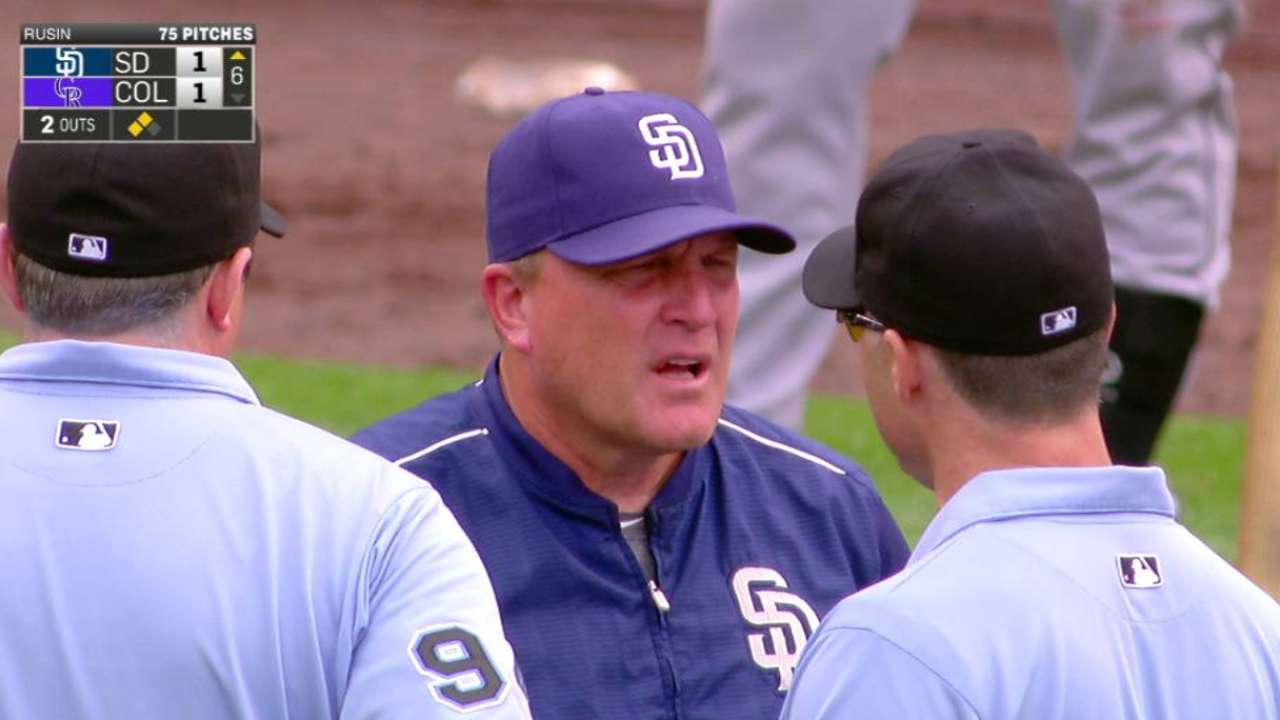 Alonso lightens the mood in the dugout by wearing catcher's gear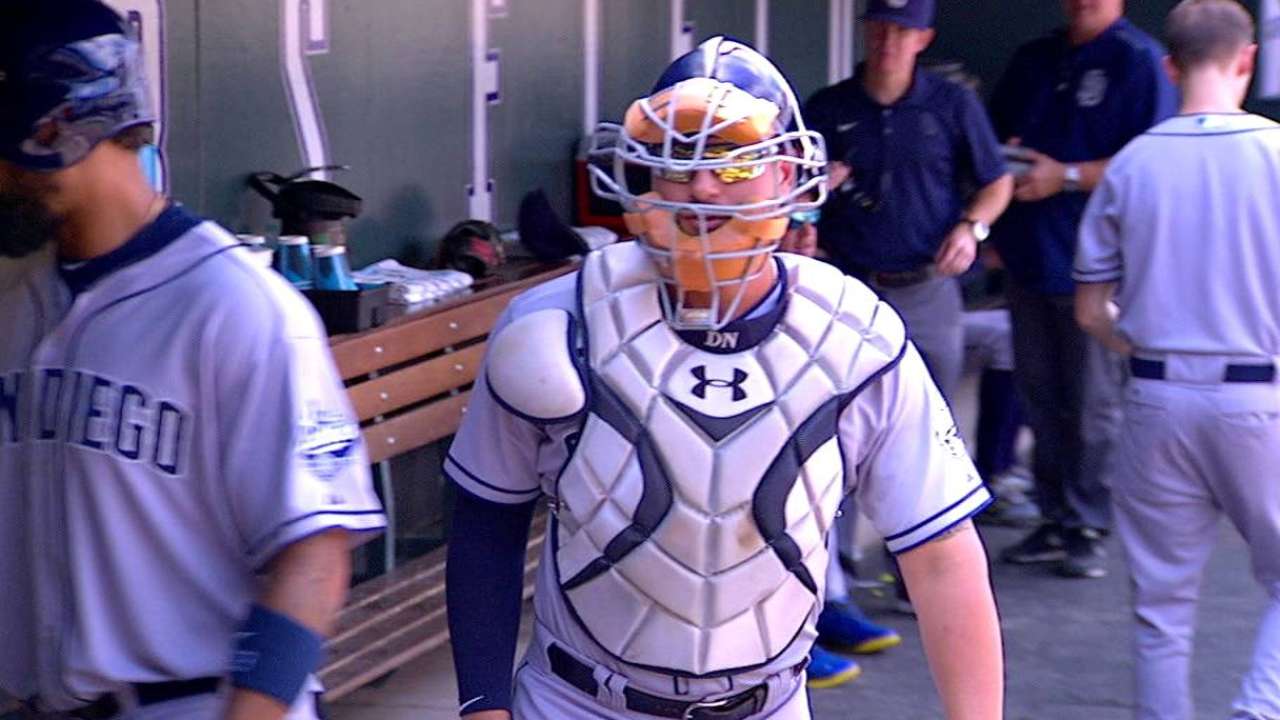 Late miscue proves costly in Sunday's finale: Error spoils a fine outing from Kennedy
Murphy handed third ejection of the year after mishap: Murphy ejected after balk call is reversed
Alonso uses humor to diffuse kerfuffle: Day after getting hit, Alonso dons catcher's gear
NorrisaurusRex continues to impress: Norris showing off arm from behind the plate
Down on the Farm: Righty Hancock gets win in debut with Triple-A El Paso
Murph's Musings: Murphy plays a hunch with Melvin Upton Jr., rides the bat of Matt Kemp
Game Notes @ COL (08.16) Friars and Rockies Square Off in Mile-High Series Finale
Looking forward:
Friar Forecast: Padres' Rea set for 2nd MLB start in opener against Braves
Monday's probable pitchers: Colin Rea (1-0, 5.40 ERA) vs. Williams Perez (4-3, 4.21 ERA)