Francona to be at Farrell's side at 1st chemo session
Indians manager on Red Sox manager: 'I think right now, I'm supposed to be a friend'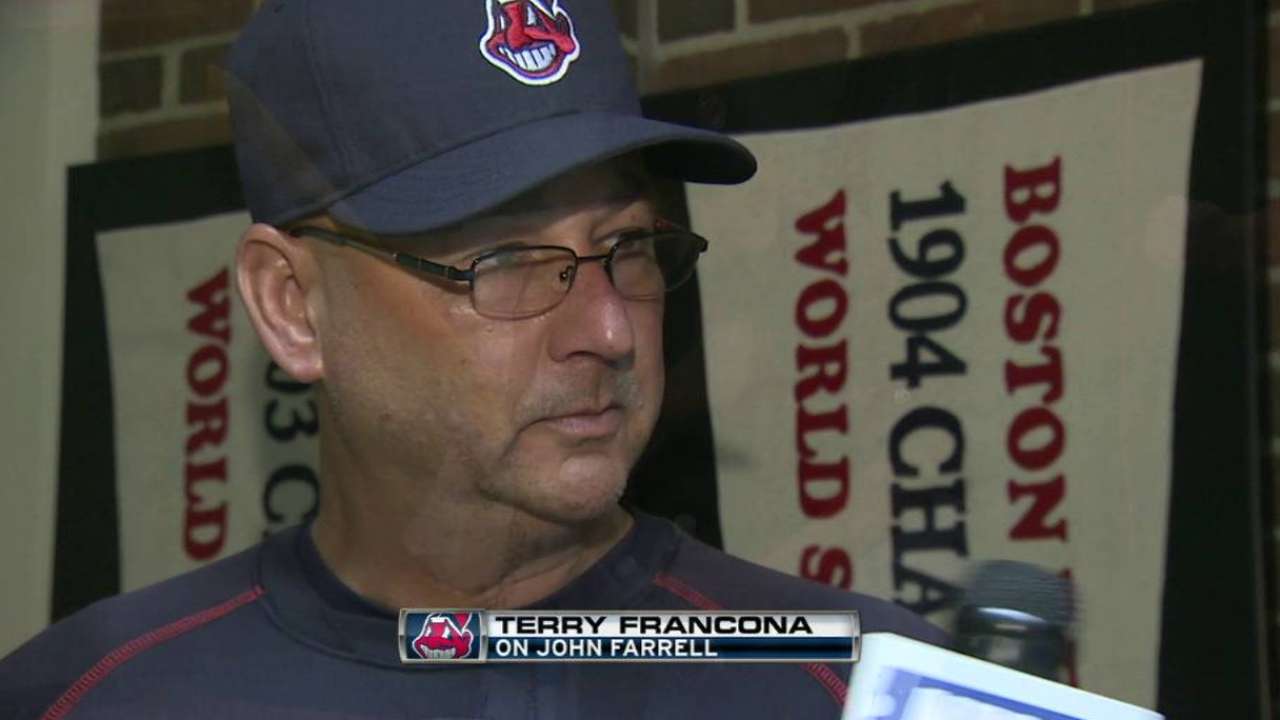 BOSTON -- Indians manager Terry Francona couldn't find his phone quick enough last week when he learned that his close friend -- Red Sox skipper John Farrell -- had Stage 1 lymphoma. As friends tend to do, Francona asked all the relevant questions, including when Farrell's first chemotherapy treatment would be.
When Farrell said it was Tuesday, Francona almost couldn't believe the coincidence that the Indians would be in Boston then. Without batting an eyelash, Francona told Farrell he would accompany him to the initial treatment.
A relationship that started in 1988 when they were teammates with the Indians has only gotten deeper through the years, something that will be symbolized by their joint visit to a Boston-area hospital Tuesday.
"I was like, 'Man, I'm right there. I'll meet you there, I'll go with you, whatever," said Francona. "I may not do anything other than get in the way like normal. But being a friend, the only thing I know how to do is be a friend. Like, probably the rest of us, we all don't know exactly how to handle those things or what to do. But I do know how to be a friend and I care about him a lot, so that's what I'll try to do."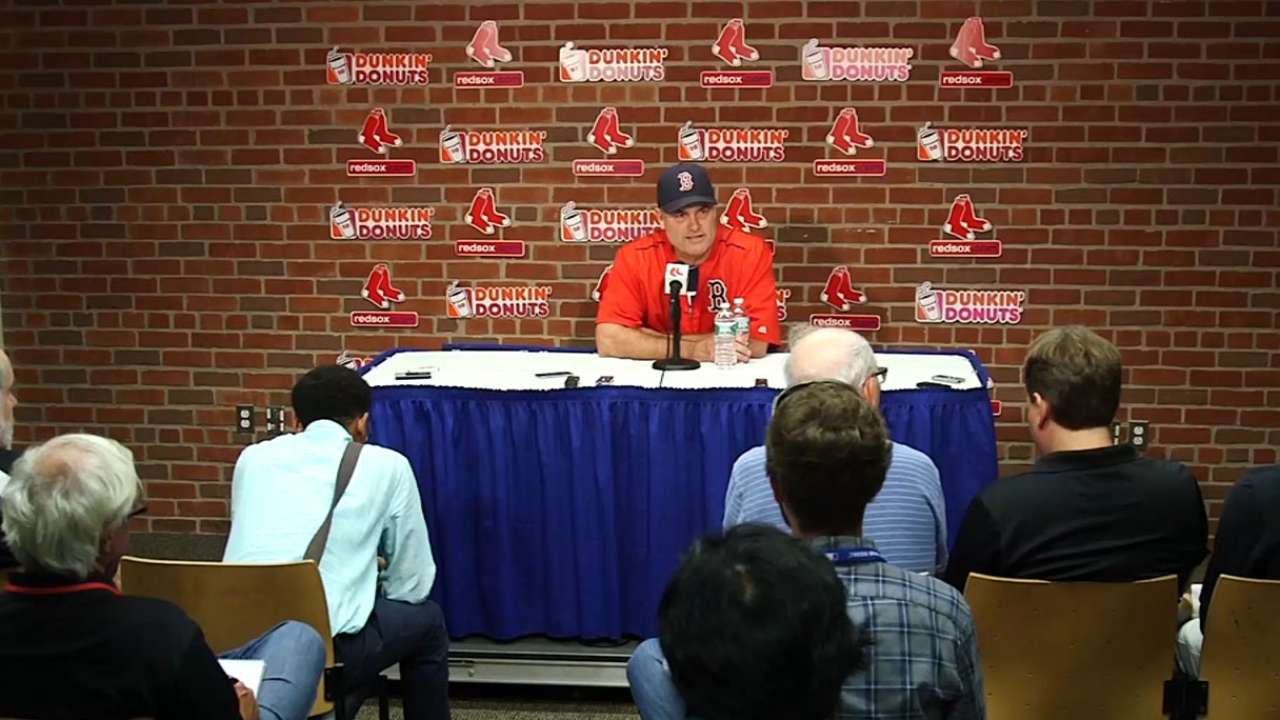 Monday marked the start of the Indians' only visit to Boston this season. Francona won two World Series at the helm with the Red Sox -- the second with Farrell as his pitching coach.
"It's weird in a way that we're here," Francona said. "I'm glad, just because he's my friend and I care about him a lot. I hope that [helps], because you're kind of limited with what else you can do."
A creature of habit, it would be hard to find a manager in history who has better tunnel vision on a "game day" than Francona. Throughout his career, questioners have received the answer, "We're just trying to win tonight" after asking Francona about a broader topic. But even Francona has been knocked off course a bit since learning Farrell's news a few days ago.
"I think the word I keep coming up with is unsettling," Francona said. "I keep catching myself today. First game of a series, we've got things to do and I keep kind of bouncing back to John. It's just hard not to."
For Francona, it will be strange not to be competing against Farrell these next three nights at Fenway Park. It has left him with many emotions -- yet one sure thing.
"I think right now, I'm supposed to be a friend. That's never been an issue with him," Francona said. "It's always easy because he's one of my best friends. Just try to do that."
Tuesday will be the first of nine weeks of chemotherapy treatments for Farrell. Doctors have told him his cancer is localized and "highly curable."
Ian Browne is a reporter for MLB.com. Read his blog, Brownie Points, follow him on Twitter @IanMBrowne and listen to his podcast. This story was not subject to the approval of Major League Baseball or its clubs.