Shaffer optioned; Romero recalled from Triple-A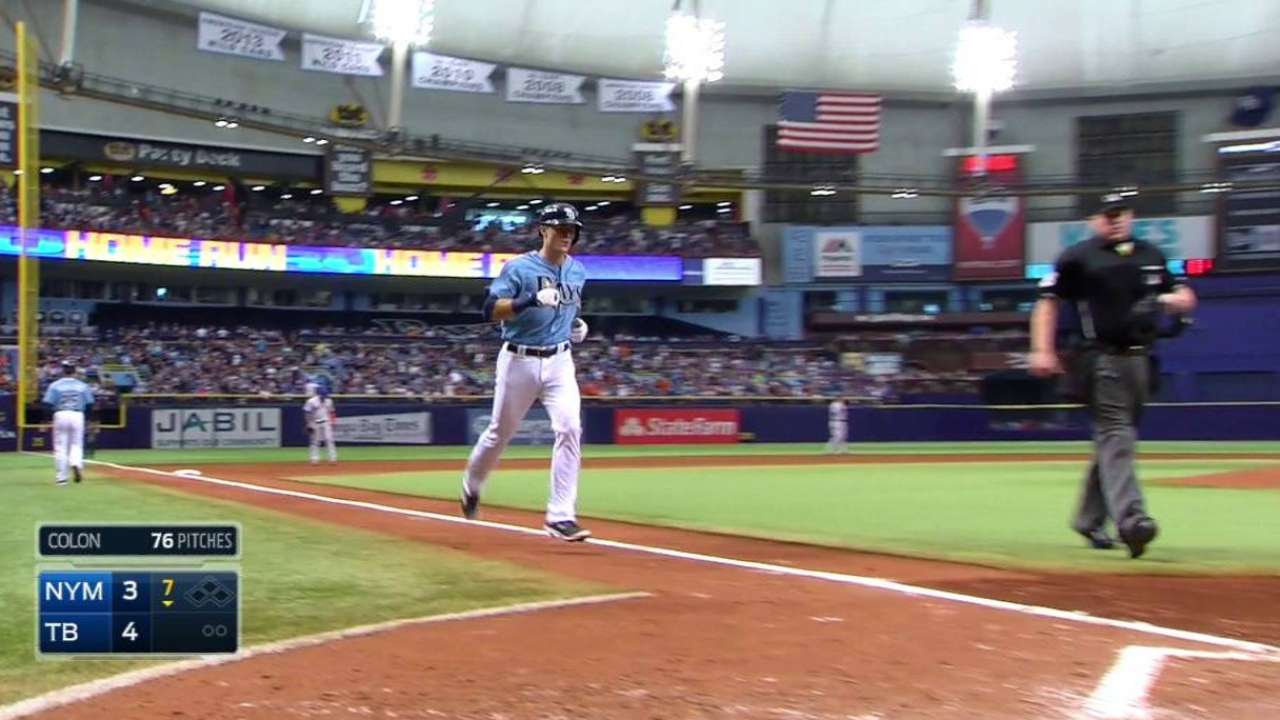 HOUSTON -- Following Sunday's loss to the Rangers, Rays manager Kevin Cash told reporters there would not be a roster move to bolster the bullpen. This despite the fact the team was operating with just six relievers.
Further thinking about the situation changed the Rays' plans, which prompted the team to option infielder Richie Shaffer to Triple-A Durham and to recall left-hander Enny Romero from Triple-A before Monday's 9-2 win in Houston.
"After thinking about it after the game, we knew that our bullpen was a little taxed to say the least," Cash said. "We wanted to be smart and get an extra arm up here, especially with the way [Alex] Colome performed for us [on Sunday]. We knew he'd most likely need a day to regroup. It made the most sense going forward for us."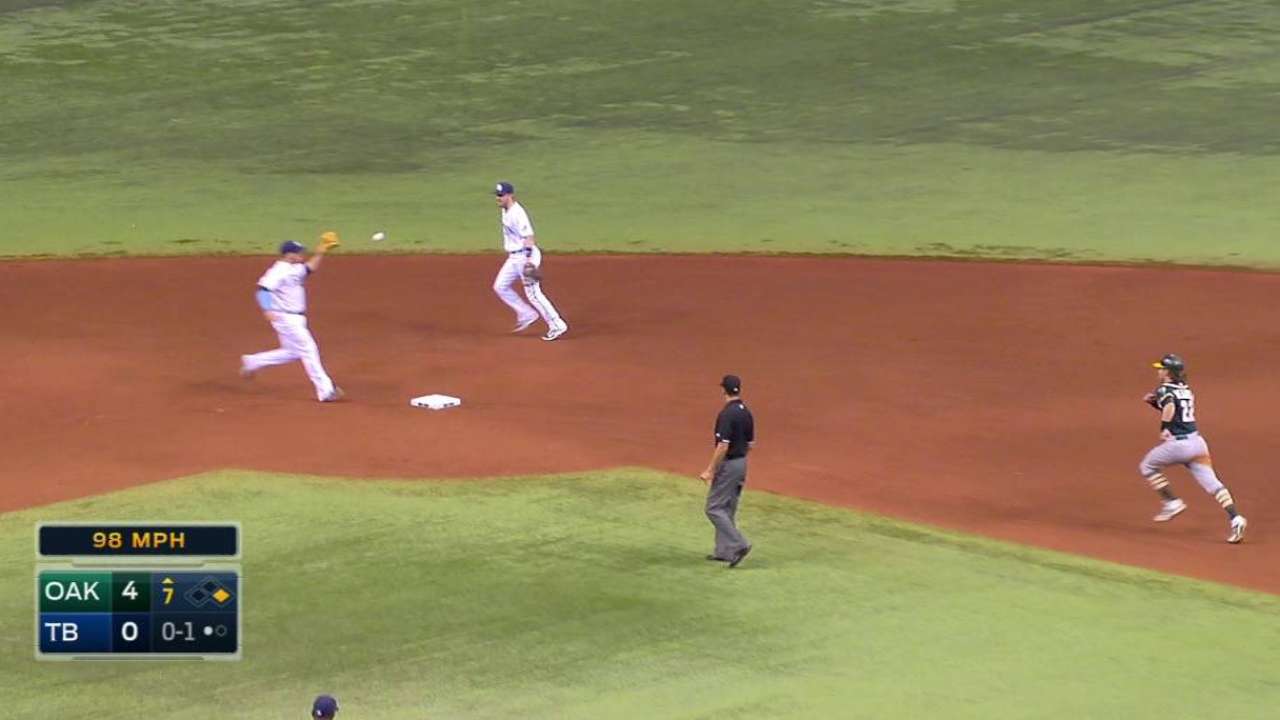 Romero, 24, pitched Monday night, his sixth appearance for the Rays this season. He struck out two in a scoreless ninth inning.
"He was probably the freshest coming in," said Cash when asked to explain why Romero was the choice. "There's some other guys down there, but whether they pitched recently or were scheduled to pitch here today, tomorrow, or whatever it is. But he seemed to be the guy who could give us the most pitches if we need him."
Shaffer, 24, appeared in eight games for Tampa Bay this season, his first in the big leagues. He hit .263 with five runs, two home runs, two RBIs, three walks and 10 strikeouts.
"I thought Shaff did a really nice job," Cash said. "He gave some really quality at-bats for a young player. You don't always anticipate that. He showed an ability to lay off some tough pitches and to connect on some tough pitches. There's a lot of talent there. A lot of power. And hopefully we get to see him soon."
Shaffer, who is rated as the Rays' 11th-best prospect by MLBPipeline.com, will at the very least return once September callups roll around. Playing every day could sharpen Shaffer's bat for when he returns.
"It always would help us out for any of those guys, whether it's to get their innings in as a pitcher or get their at-bats, basically the more the better down there," Cash said. "Most of the guys who are going down there are still continuing to develop."
Bill Chastain is a reporter for MLB.com. Listen to his podcast. This story was not subject to the approval of Major League Baseball or its clubs.