Move to 'pen helping Rivera blossom
After drafting Mo's son, Nationals see righty's promise in first taste of pros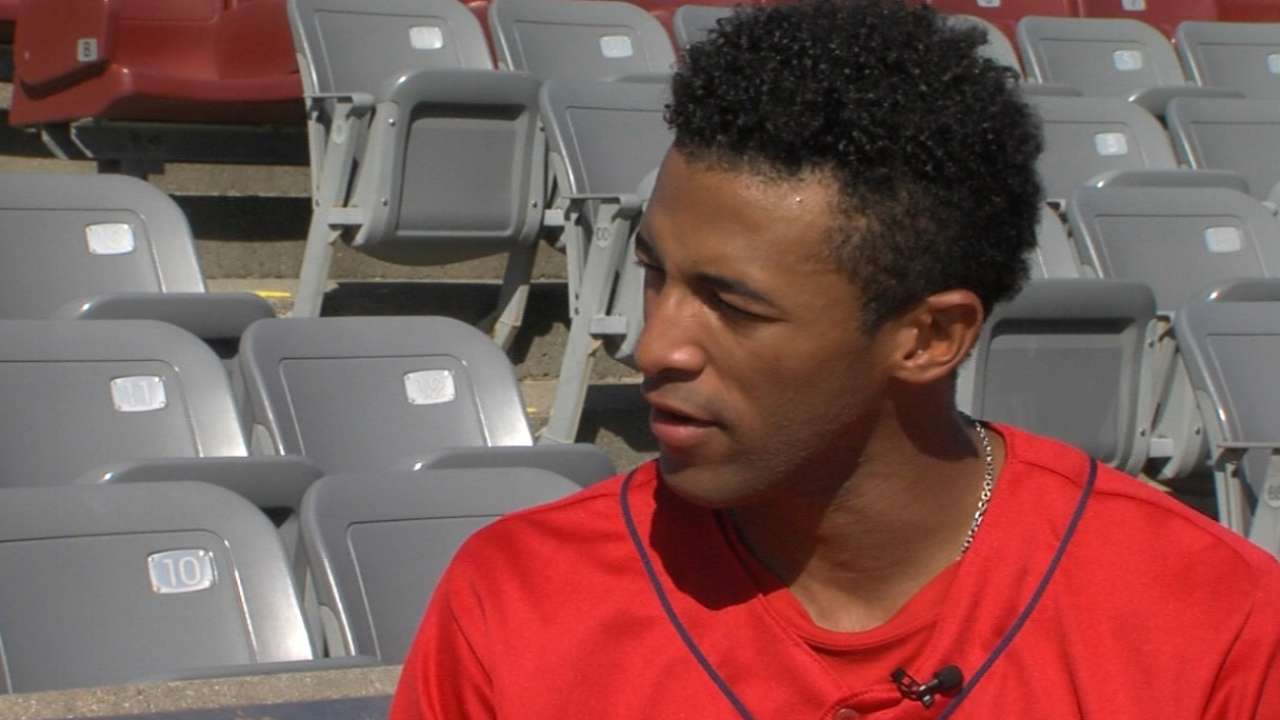 Players with baseball pedigrees are drafted each year. It usually occurs in the later rounds, when teams can comfortably pay homage to former players without sacrificing a potentially valuable pick.
So when the Yankees selected Mariano Rivera's son, Mariano Rivera (who goes by the name Rivera Jr.), in the 29th round of the 2014 Draft, it was fair to assume the franchise was merely honoring its legendary closer, who had retired following the '13 season.
Rivera, however, chose to return to Iona College rather than sign with the Yankees, a decision which laid the groundwork for his breakout junior campaign and led to his selection by the Nationals in the fourth round of the 2015 Draft.
The pick indicated that the Nats saw a legitimate prospect in Rivera, one with the potential to help a Major League club in the years ahead.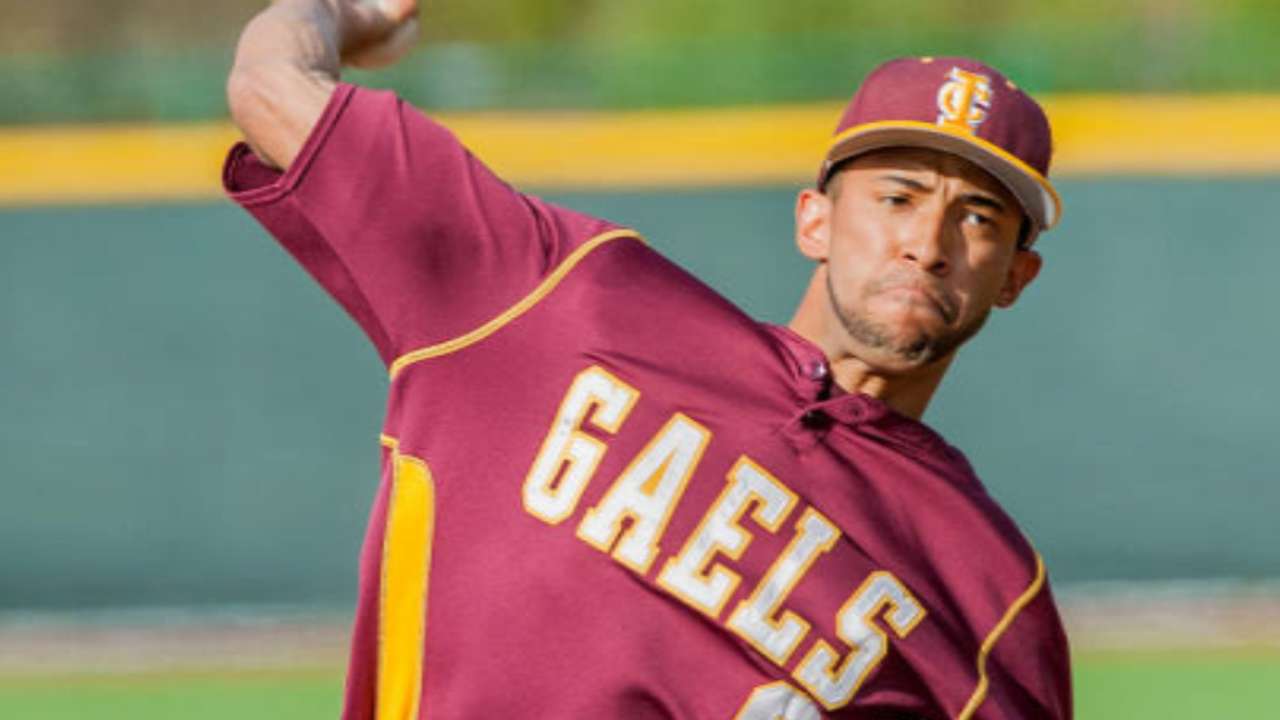 But results have been mixed for Rivera in the short-season New York-Penn League, where he's pitched to a 6.26 ERA in 23 innings over 12 appearances for Auburn. The 21-year-old right-hander saw time as both a starter and reliever for the Doubledays early in the season before shifting to a full-time bullpen role in late July.
"We felt at this point in the season, with what he's done over the course of the year, that the bullpen would be the best place for him to continue to work on some things and continue to get better," said Nationals director of player development Mark Scialabba.
Though a starter for most of his college career, Rivera has taken quickly to pitching in the late innings of close games every two or three days. He's been effective in the role, notching three saves in as many opportunities while posting a 1.93 ERA with 12 strikeouts over 14 innings (nine appearances).
"Coming out of the bullpen has a totally different feel compared to starting, but I'm actually enjoying it more," said Rivera.
He added, "In college, I always knew when I was scheduled to throw. But as a reliever, you may feel great some days but it doesn't mean you're going to get in a game.
"I think I'll be polished to come out of the bullpen, whether it's as a long or late-innings guy. I'll do whatever they want me to do, but the bullpen is where I think I'll stay."
Rivera's fastball sat in the lower- to mid-80s when he arrived at Iona back in 2013, but his lightning-quick arm and clean mechanics suggested the right-hander might have more in the tank. Unfortunately, his 5-foot-11, 155-pound frame made it difficult for scouts to project any future jump in velocity.
But concerns about Rivera's velocity faded quickly last spring, when the right-hander began working consistently in the 92-95-mph range with his heater, while topping out at 97.
The Nats were impressed by Rivera's overall development during his time at Iona and kept an eye on him throughout the season.
"Our scouts went in there and saw him pitch very well and make some adjustments," said Scialabba. "He's got a quick arm, an explosive arm, throws strikes with the fastball and spins the ball extremely well. Our guys liked what they saw and did a good job taking a chance on him."
While his numbers don't jump off the page, Rivera's stuff has been good this summer in his first professional campaign. He's shown the ability to induce ground balls while consistently working within the zone, evidenced by his two walks in 23 innings. Consistently throwing quality strikes, on the other hand, something his father has emphasized for as long as he can remember, has been challenging at times for the 21-year-old.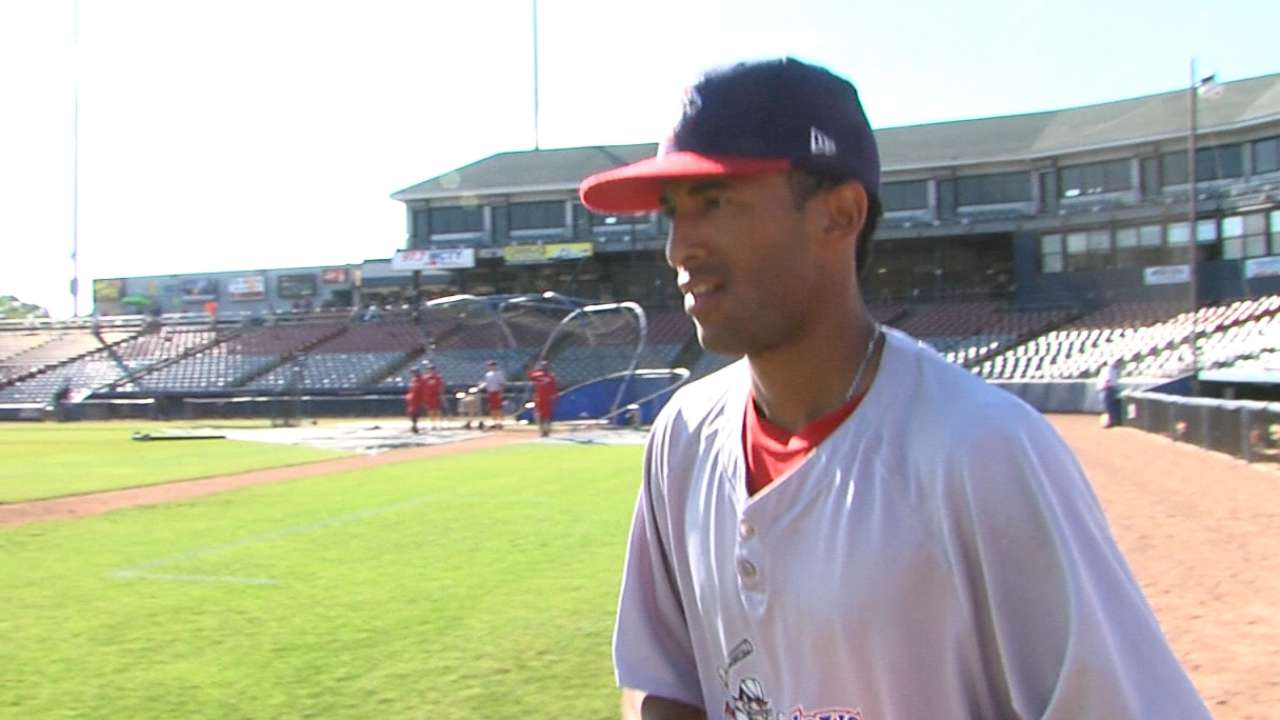 That's why the Nationals tweaked Rivera's arm action this season by lowering his release point -- a mechanical adjustment designed to make the young righty's fastball even more dynamic, according to Scialabba.
"We want to get him into a position where he can command the fastball and create some angle to the pitch," Scialabba said. "We want to make sure he's comfortable out there and can continue to get better."
Rivera defers most of the credit of his development this summer to Auburn's pitching coach, Tim Redding.
"I was really over the top out of college, so Red helped me to drop down a little bit, and I think that has helped a tremendous amount," Rivera said. "My velocity has been going up and my location is getting better, and the movement on my ball definitely has sharpened up."
As for the right-hander's future, Scialabba was noncommittal about the possibility of Rivera receiving a full-season assignment in 2016.
"We don't want to put anyone in a box at this point, especially Mariano, given his limited experience as a professional pitcher," Scialabba said.
"But obviously there are high expectations for him beyond what he already expects from himself."
Mike Rosenbaum is a contributor to MLB.com. This story was not subject to the approval of Major League Baseball or its clubs.