MLB.com Columnist
Fred Zinkie
5 fantasy trade targets for the stretch run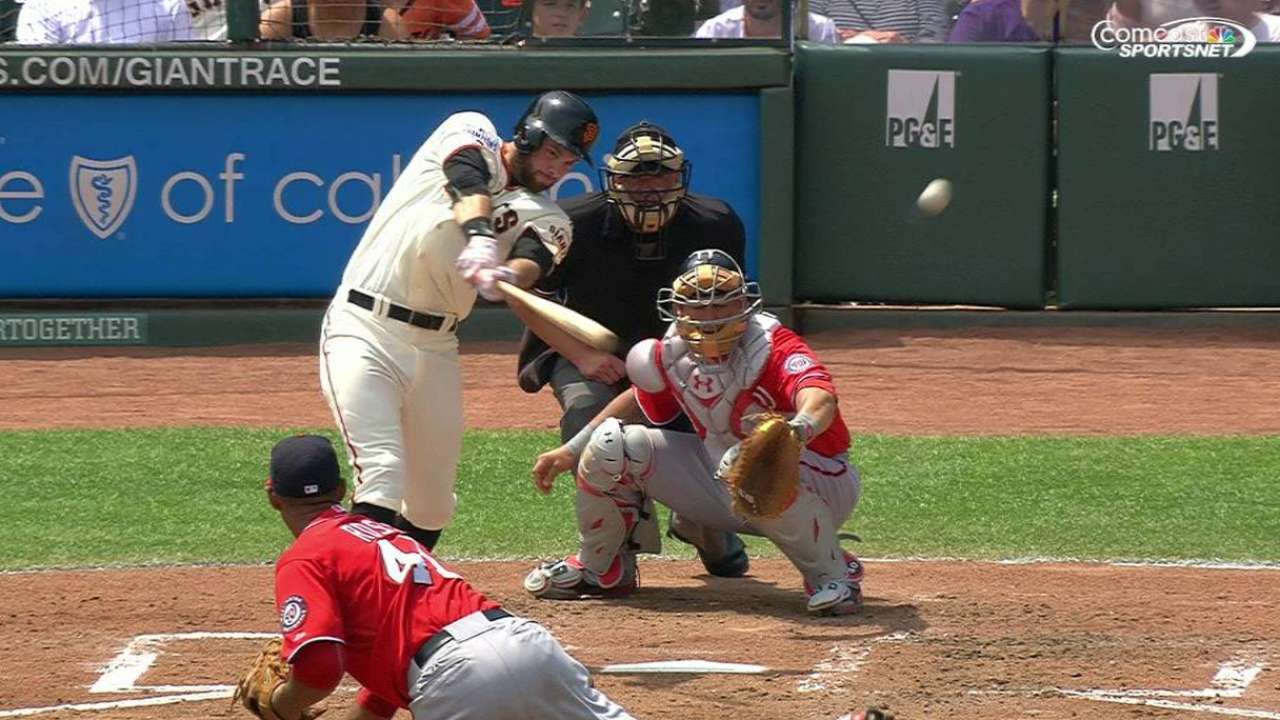 Stretch-run trades are all about timing. During the course of a 162-game season, hot and cold streaks tend to even out. But when Major League teams have roughly 45 games remaining in the season, a hot streak by a key player could spur a fantasy team into first place in the final standings. With that in mind, here are five players who have trended upward in recent weeks and could continue their run of success.
Brandon Belt, first baseman, Giants
Belt teased fantasy owners with his power potential by hitting 12 homers in 214 at-bats during an injury-affected 2014 season. The first baseman has shown an inconsistent power stroke in 2015, but he has hit .289 with seven homers across 57 at-bats this month after batting .305 in July. Not considered to be among the fantasy difference-makers at his deep position, Belt could likely be acquired for a reasonable cost.
Gregory Polanco, outfielder, Pirates
Polanco possesses notable wheels, but an inability to get on base during May and June depressed his fantasy value. The outfielder hit .273 in July, however, and he has raked at a .386 clip across 57 at-bats this month. The Bucs have wisely limited his exposure to lefties, and as his club pursues a postseason berth the 23-year-old could be an excellent source of batting average, runs and swipes.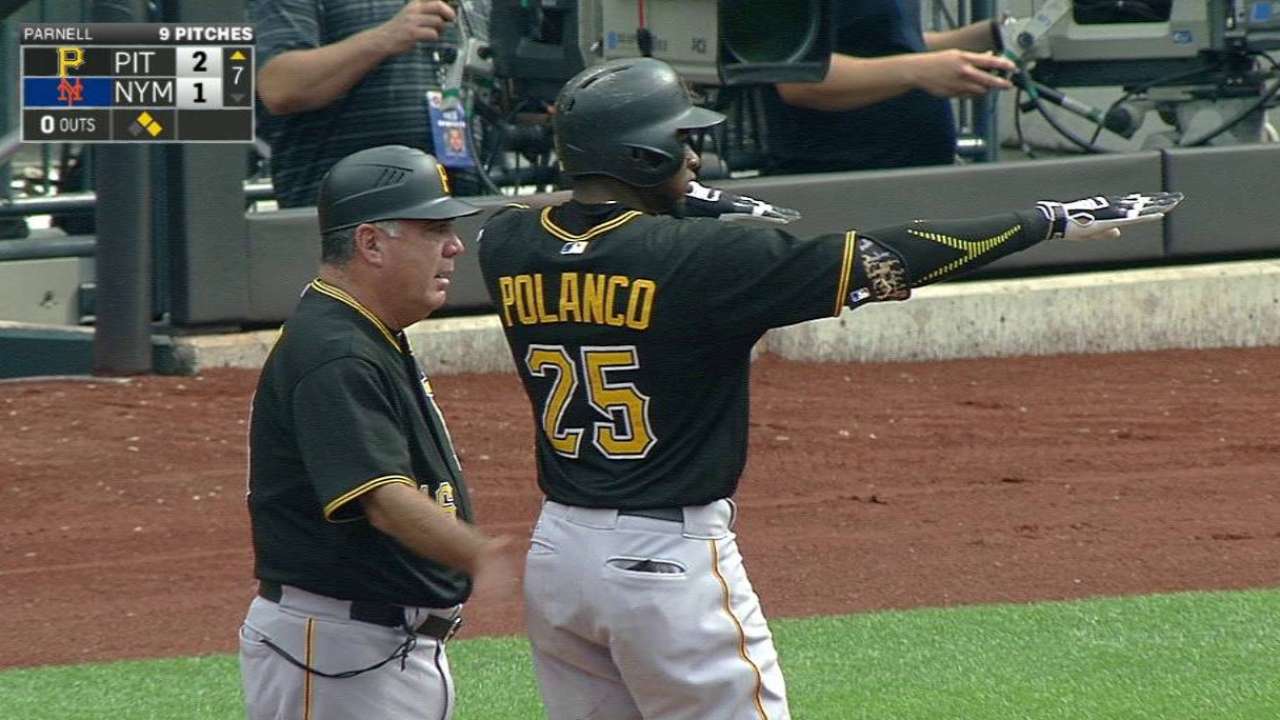 Curtis Granderson, outfielder, Mets
Granderson is unlikely to ever return to his lofty status from 2011-12 with the Yankees, but he has enjoyed a resurgence this season that has gone largely unrecognized in fantasy circles. The 34-year-old has already hit the 20-homer mark, and he needs just one steal to reach double digits in that category. Granderson is also on pace to exceed 85 runs scored. The outfielder is hitting .249, which is good enough for him to minimally impact his fantasy squad in that category while he compiles counting stats.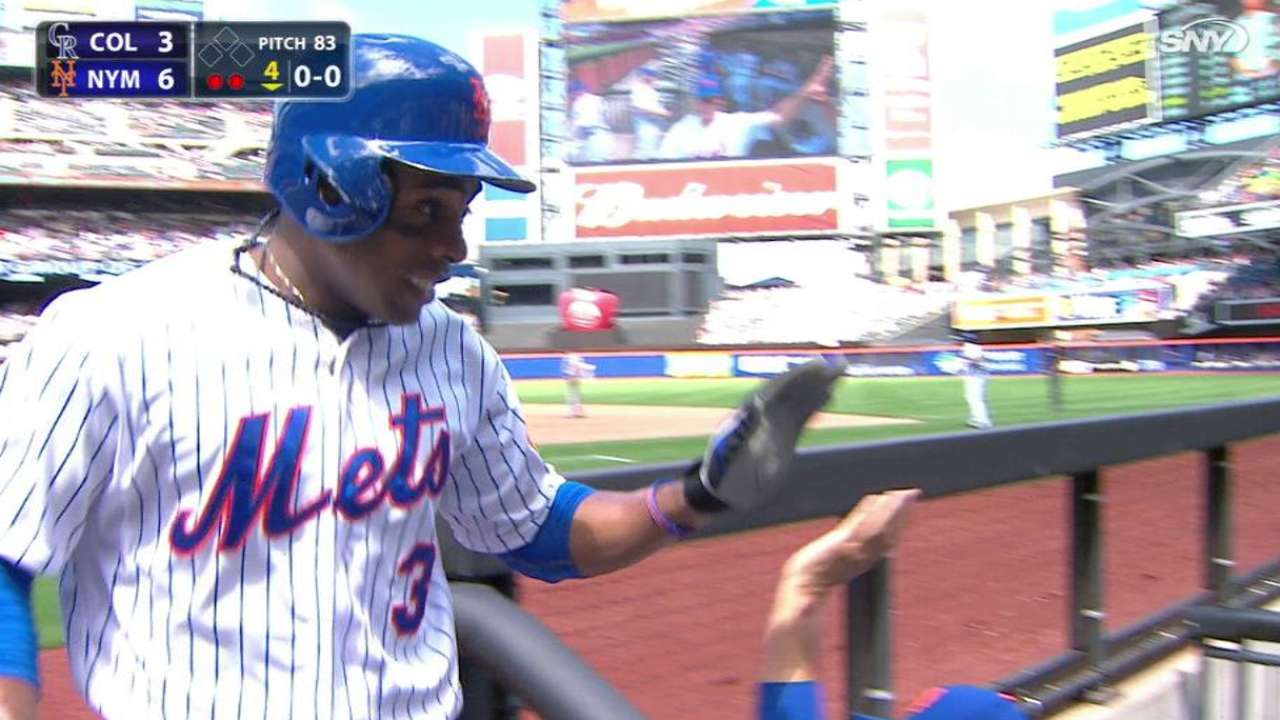 Danny Salazar, starter, Indians
The right-hander has a 3.26 ERA and a 1.08 WHIP this season, and he is on pace to exceed 200 strikeouts. Salazar has been especially impressive in recent weeks, with a 1.48 ERA and a 0.84 WHIP in his past six starts. The 25-year-old is pitching like an ace, but he is generally not regarded with that lofty label in the fantasy realm. For a reasonable acquisition cost, Salazar could provide difference-making pitching lines down the stretch.
Roberto Osuna, reliever, Blue Jays
No pitcher has saved more games than Osuna this month. With a 2.01 ERA and a 0.89 WHIP this season, the 20-year-old is locked in as the stopper on arguably the hottest team in baseball. Toronto figures to rank among the Major League leaders in wins down the stretch, which should keep the rookie busy. Owners who are looking for an inexpensive closer with massive upside should immediately commence trade talks for Osuna.
Fred Zinkie is the lead fantasy baseball writer for MLB.com. Follow him on Twitter at @FredZinkieMLB. This story was not subject to the approval of Major League Baseball or its clubs.