Owens makes adjustments to give Sox six innings
Lefty allows seven runs in first three frames, then shuts down Mariners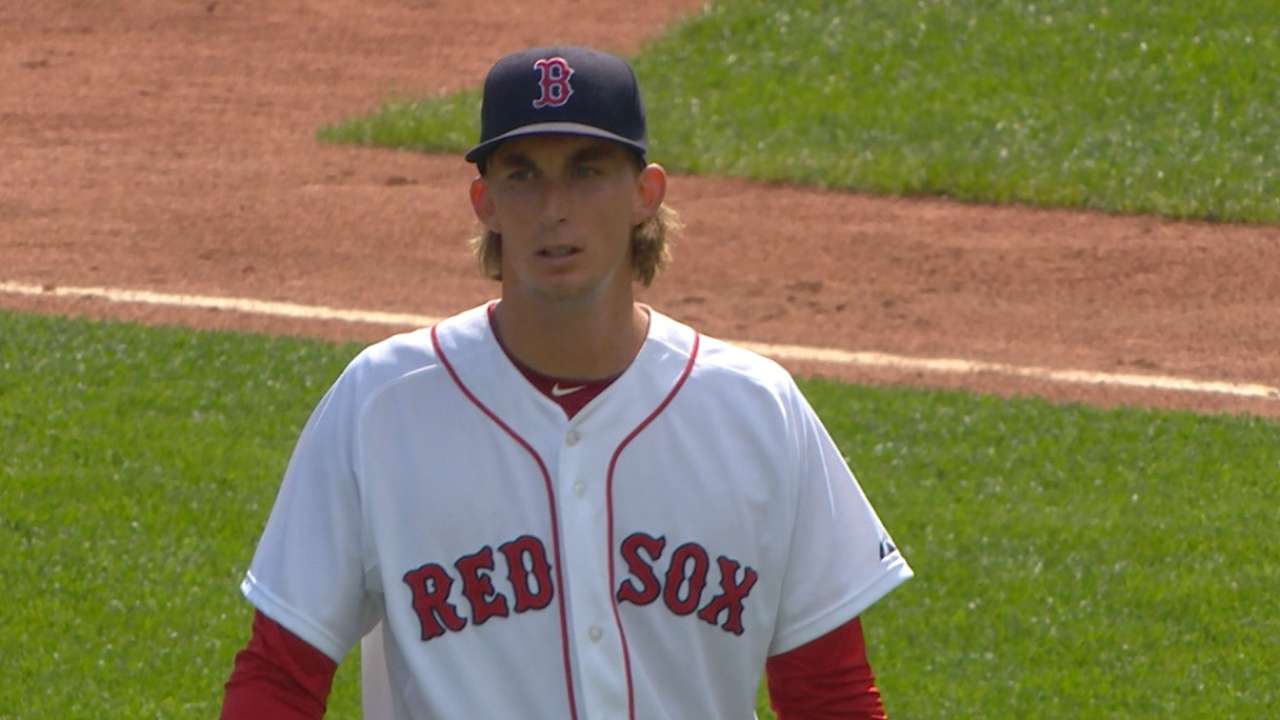 BOSTON -- In two innings of Henry Owens' Fenway Park debut, he looked every bit the rookie who had struggled with Triple-A Pawtucket earlier this year. In the other four, he reminded fans why the Red Sox called him up in the first place.
The totality of Owens' two-sided start left him charged with seven runs, 10 hits and 10 strikeouts over six innings in Sunday's 10-8, 12-inning loss to the Mariners. The left-hander allowed three runs in the first inning and four more in the third, including two home runs by Franklin Gutierrez and one by Robinson Cano, but finished by tossing three scoreless frames.
The performance made Owens, just 26 days removed from his 23rd birthday, the youngest Boston pitcher with 10 punchouts in a game since Jon Lester fanned as many against the Nationals on June 21, 2006. Factor in that Owens only walked one, and the last to match him at such a young age becomes Roger Clemens in 1984.
But the poise that allowed Owens, the Red Sox's No. 5 prospect, to overcome the rough start, finish with a perfect sixth inning and help facilitate a surprising Boston comeback left interim manager Torey Lovullo much more impressed than any historical context.
"I honestly feel like giving up seven runs in the first three innings, it would've been easy for a young pitcher to collapse," Lovullo said. "But he composed himself. He wanted to go back out there for the sixth inning and executed a good game plan. For a young pitcher to do that, for a young pitcher to go back out there and complete that sixth inning as easily as he did says a lot about Henry Owens."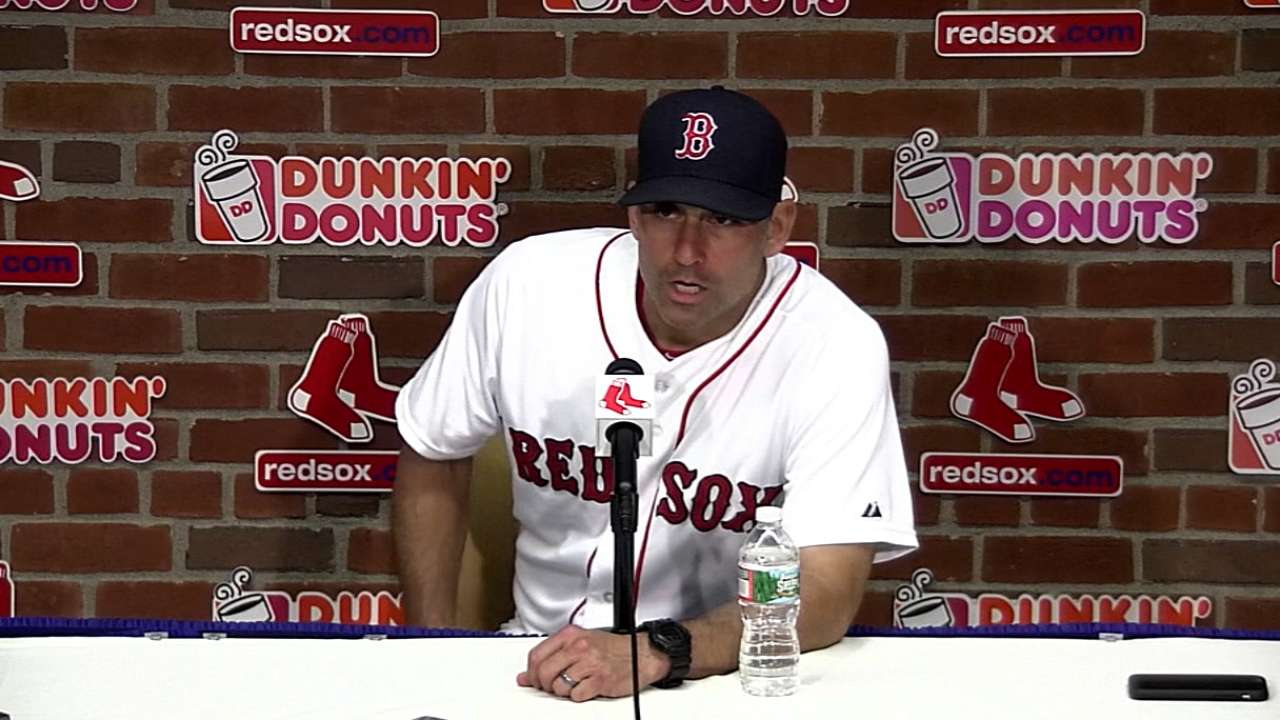 Owens only averaged about 89 mph on his fastball in the outing, and early on the Mariners hit it hard and early in the count for extra-base hits.
As the game progressed, he fine-tuned his approach and responded as well as the Sox could have hoped. Though two of the home runs came off his changeup, he also generated seven whiffs with the pitch while peppering in his curveball and slider on a couple of punchouts.
"Yeah, those changeups were very hittable pitches," Owens said. "Two guys that have good pop put them out of the ballpark. I just told myself, 'If you're going to miss, miss down. Even if it's a ball.' If I'm throwing a first strike or trying to get a strikeout, just miss down. We did that and it was effective."
Although his in-game adjustments and swing-and-miss tendencies showed the Red Sox promise, the soft-spoken Owens admitted that he still has plenty to discover about himself and the Major League game as he puts his third start behind him. Just don't expect the seven runs to phase him.
"By and large, I'm not going to lose any confidence in this outing," Owens said.
Alec Shirkey is an associate reporter for MLB.com. This story was not subject to the approval of Major League Baseball or its clubs.