Making most of chances, Guti homers twice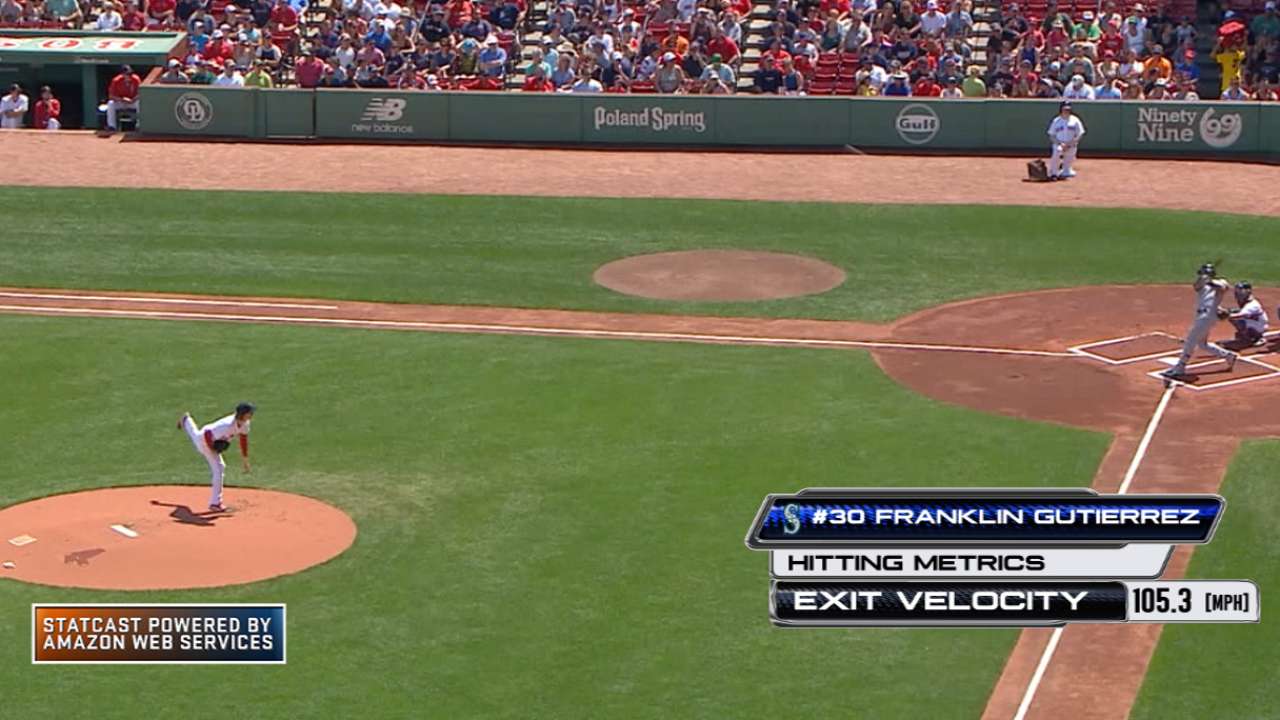 BOSTON -- Mariners manager Lloyd McClendon would love to play Franklin Gutierrez more, but the 32-year-old veteran again made the most of his spot duty with two home runs in Sunday's 10-8, 12-inning victory over the Red Sox.
Gutierrez continues to deal with ankylosing spondylitis, a nerve condition that led to him sitting out all of last season and spending the first three months of this season in the Minors working his way back. But the soft-spoken Venezuelan has four homers in his last six games and is hitting .313 in 83 at-bats since joining the club seven weeks ago.
"It's great," said Gutierrez, who has played six seasons in Seattle despite numerous health challenges. "I've been here for a long time and obviously I just want to win on this team. We just want to do something here. It's great that I'm able to help my team any way possible. Today was one of those days, and I feel pretty good about it."
Gutierrez's first homer was crushed to center field and Statcast™ projected it to land 447 feet away. On the heels of Robinson Cano's two-run shot, that gave Seattle a 3-0 lead in the first.
The veteran left fielder followed with a three-run blast in the third, pushing the Mariners' margin to 7-0, a lead they would need all of after the Red Sox stormed back late. By then, McClendon had replaced Gutierrez with Seth Smith in the eighth, wanting to keep him fresh to face another lefty starter Monday in Texas.
"You have to manage it," McClendon said. "You want him to be in there, he wants to be in there, but I want him to play tomorrow. All the factors involved, it's hot out, he did a lot of running today, we thought we had a safe-enough lead to get him out of there, get him rested and be ready for tomorrow."
Cano, who tied his career high with five hits in the game, said Gutierrez is an inspiration.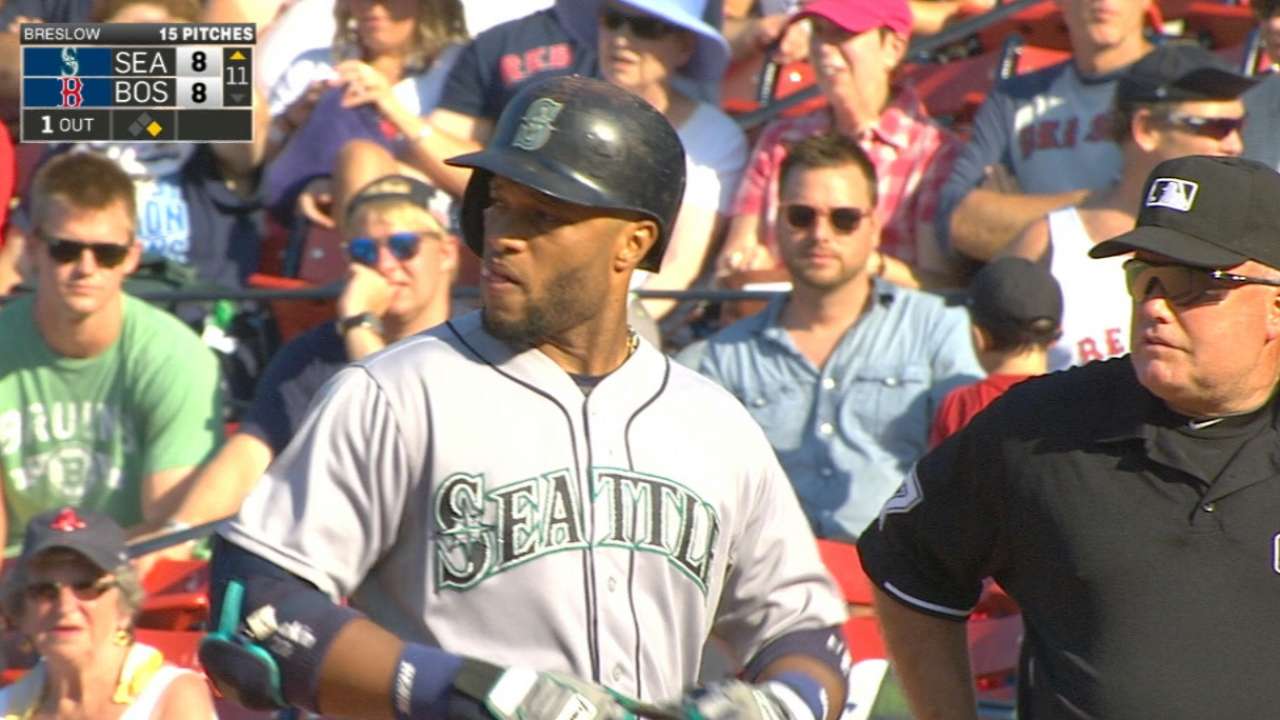 "That guy is a blessed guy," Cano said. "He's unbelievable. He comes from the bench, not playing every day, to be able to come and make his swings, that tells you he's focused. He's working, he knows his role and is ready whenever they put him in the game. Those are the kind of guys I have a lot of respect for, because they're always ready and they want to help the team win."
Even on a part-time basis, Gutierrez has provided a significant upgrade in the Mariners' outfield. He won games with a pinch-hit grand slam in Detroit on July 21 and a walk-off 10th-inning homer against the Blue Jays on July 26 at Safeco -- and played a huge role as the Mariners salvaged a game Sunday in a tough series against the Red Sox.
After wondering if he'd ever play again last year, Gutierrez is soaking up this opportunity.
"I'm doing great," he said. "Every time I come here, I prepare myself. Even if I'm not playing, I'm preparing myself and trying to be ready for any situation. I'm just enjoying being here again."
Greg Johns is a reporter for MLB.com. Follow him on Twitter @GregJohnsMLB, read his Mariners Musings blog, and listen to his podcast. This story was not subject to the approval of Major League Baseball or its clubs.