Greinke goes back-to-back, adds signature flip
Becomes first Dodgers pitcher since 2000 with multiple HRs in season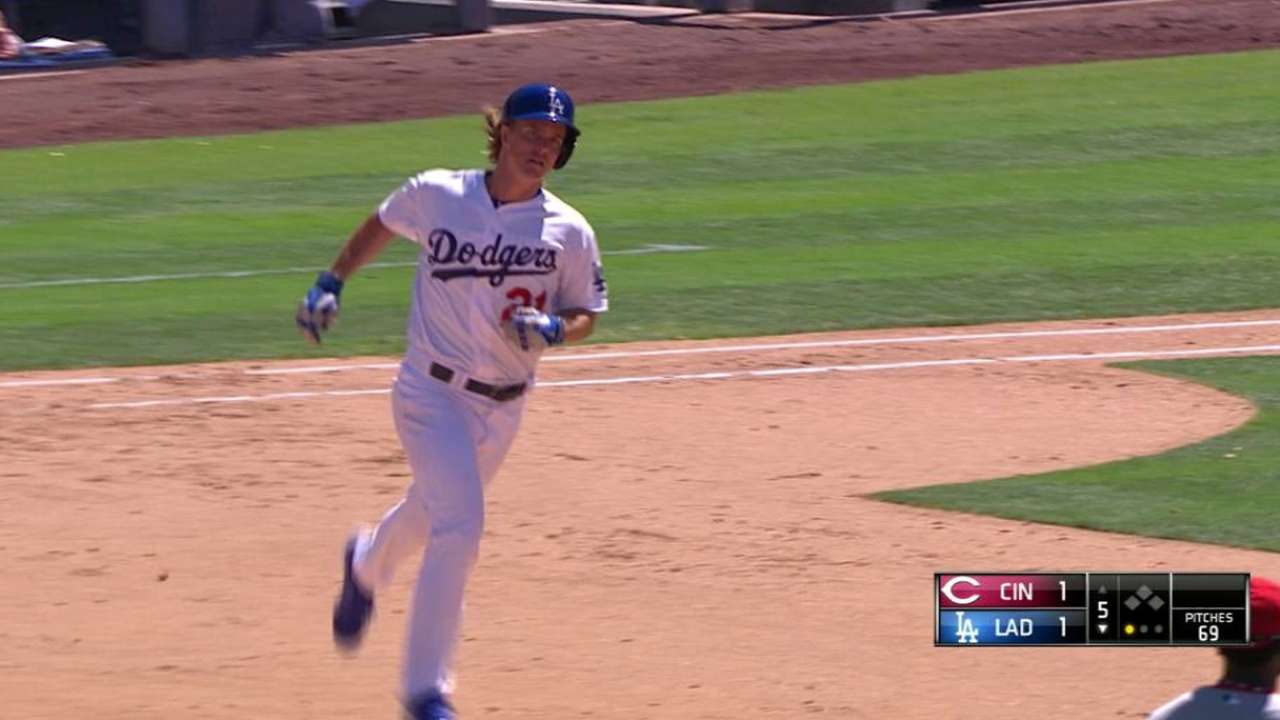 LOS ANGELES -- Moments after Joc Pederson tied the game at 1 in the fifth inning on Sunday, Reds starter Anthony DeSclafani tried to sneak a get-me-over fastball past fellow pitcher Zack Greinke.
Greinke turned on the 92 mph pitch and drove it a projected 407 feet to deep center, according to Statcast™, for his second home run of the season to give the Dodgers the lead en route to a 2-1 win. He's the first Dodgers pitcher to have multiple home runs in a season since 2000.
"It was nice," he said. "I'd say 50-50 [chance of it being a homer]. I knew I hit it good and the ball was carrying good today but that's a deep, deep part of the park."
As customary with any Greinke at-bat, he added an exclamation point with a bat flip. Greinke is hitting .226 this season and has six career home runs.
Greinke was a Silver Slugger in 2013, when he hit .328 with a .409 on-base percentage.
"Sometimes when I'm hitting, I pay more attention than others," Greinke said. "The number one goal is to get them out. If you're feeling good and have enough energy to spare, then you can focus on hitting."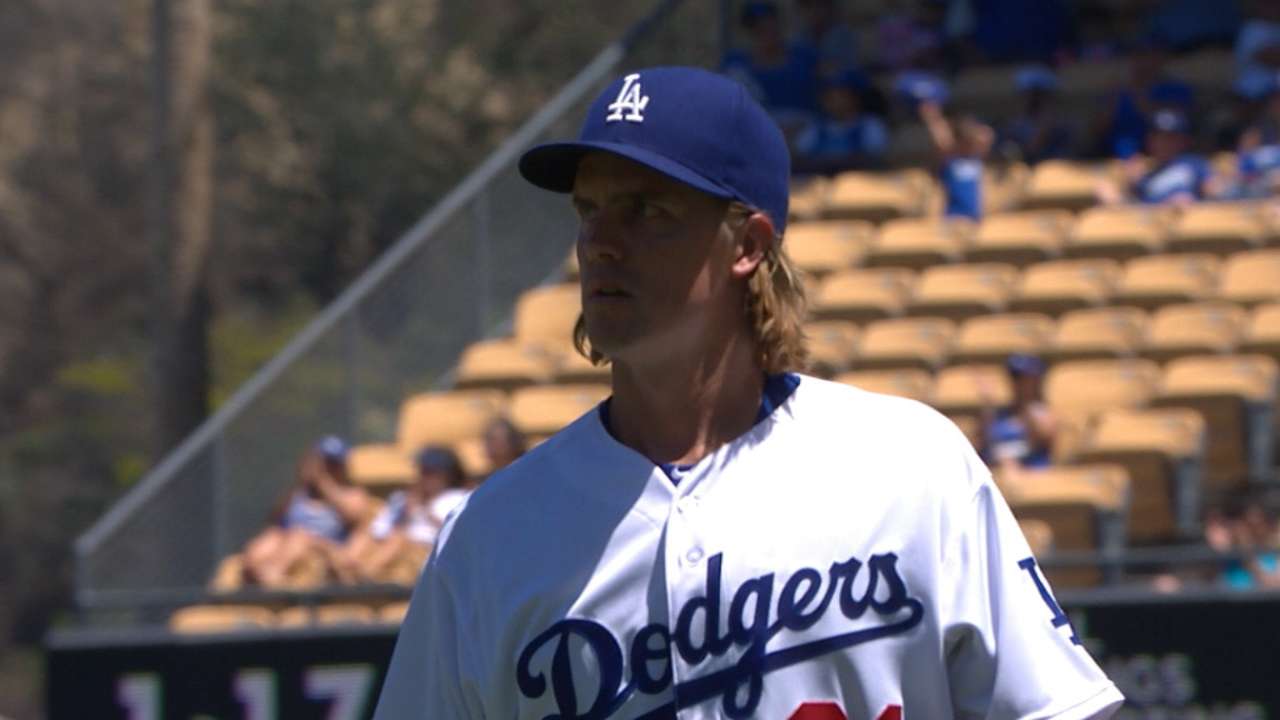 In the seventh inning, with one runner on base and one out, manager Don Mattingly pinch-hit for Greinke in favor of Alex Guerrero. While Greinke might be swinging a hot bat, for Mattingly, the risk of having one of his aces on the bases isn't worth any gains.
"It's always risk-reward," Mattingly said. "I actually like him in that situation, you don't have to burn a player. But the number of innings that Zack and Clayton [Kershaw] throw, it's just not worth it."
Steve Bourbon is an associate reporter for MLB.com. This story was not subject to the approval of Major League Baseball or its clubs.