A-Rod trying to grind through recent struggles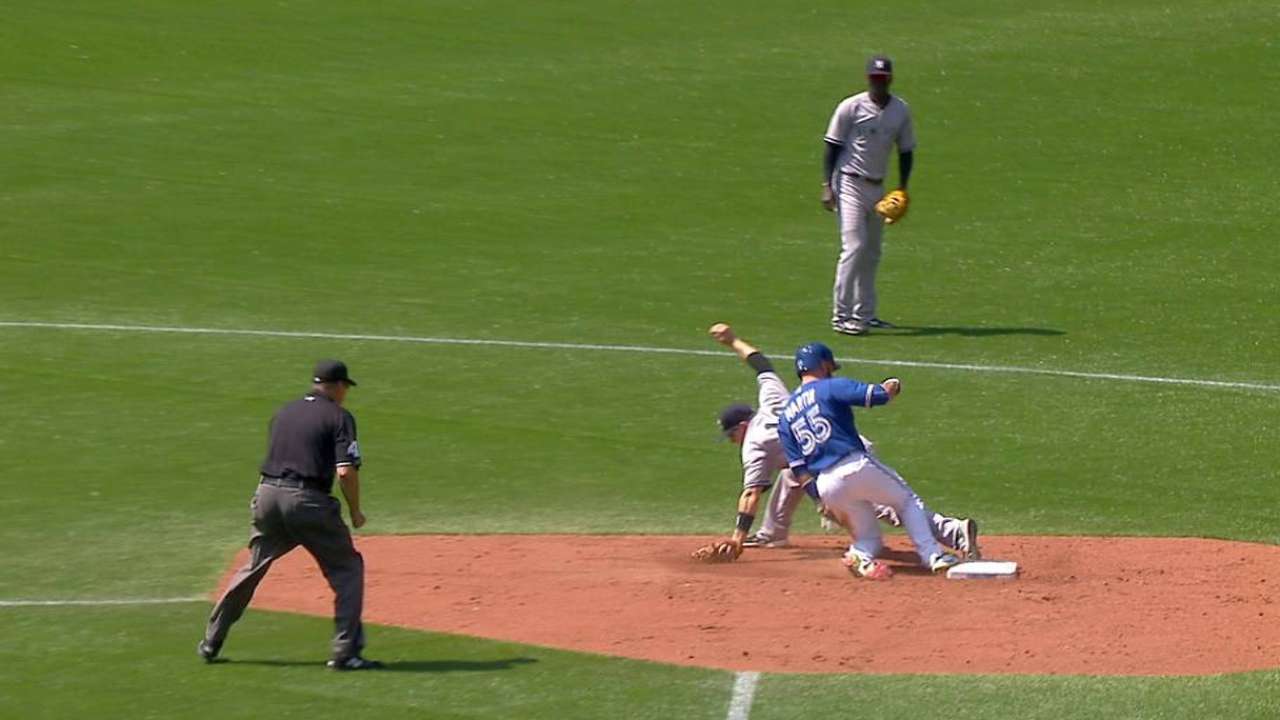 TORONTO -- Alex Rodriguez is continuing to battle through what he refers to as "the dog days of August," striking out three times in the Yankees' 3-1 loss to the Blue Jays on Sunday at Rogers Centre.
"I felt terrible, but you have to grind through it," Rodriguez said. "Everyone is going to go through times like this. It's just going to be good to have a change of scenery and get back home [Monday]."
Rodriguez did reach base on a fourth-inning walk, but has one hit in his last 19 at-bats and went 2-for-22 with a double and three walks in five games on the Yanks' road trip to Cleveland and Toronto.
Yankees manager Joe Girardi rested Rodriguez on Saturday, giving rookie Greg Bird a start at first base while allowing Mark Teixeira to serve as the designated hitter. Rodriguez, 40, has played in 108 games after missing all of last season due to suspension, but he said that fatigue is not the issue.
"I actually feel fine," Rodriguez said. "Sometimes you have to give those guys credit. They're throwing the ball very well. Sometimes they make great pitches."
Girardi saw a mixed bag for Rodriguez against Jays starter Drew Hutchison, who fanned him twice. Roberto Osuna struck out Rodriguez in the ninth.
"He's chasing some pitches, and the pitches he's getting to hit, it just seems he's missing them," Girardi said. "We've got to get him going. Hopefully we get home and he gets going again."
Overall, Rodriguez is batting .265 with 24 homers and 63 RBIs. He said that the key to busting out of the skid will be to keep swinging.
"Just keep working hard," Rodriguez said. "Five, 600 at-bats, you're going to go through ups and downs -- like the stock market. Just play along and be patient."
Bryan Hoch is a reporter for MLB.com. Follow him on Twitter @bryanhoch, on Facebook and read his MLBlog, Bombers Beat. This story was not subject to the approval of Major League Baseball or its clubs.