Home cooking: Hutchison king of Rogers Centre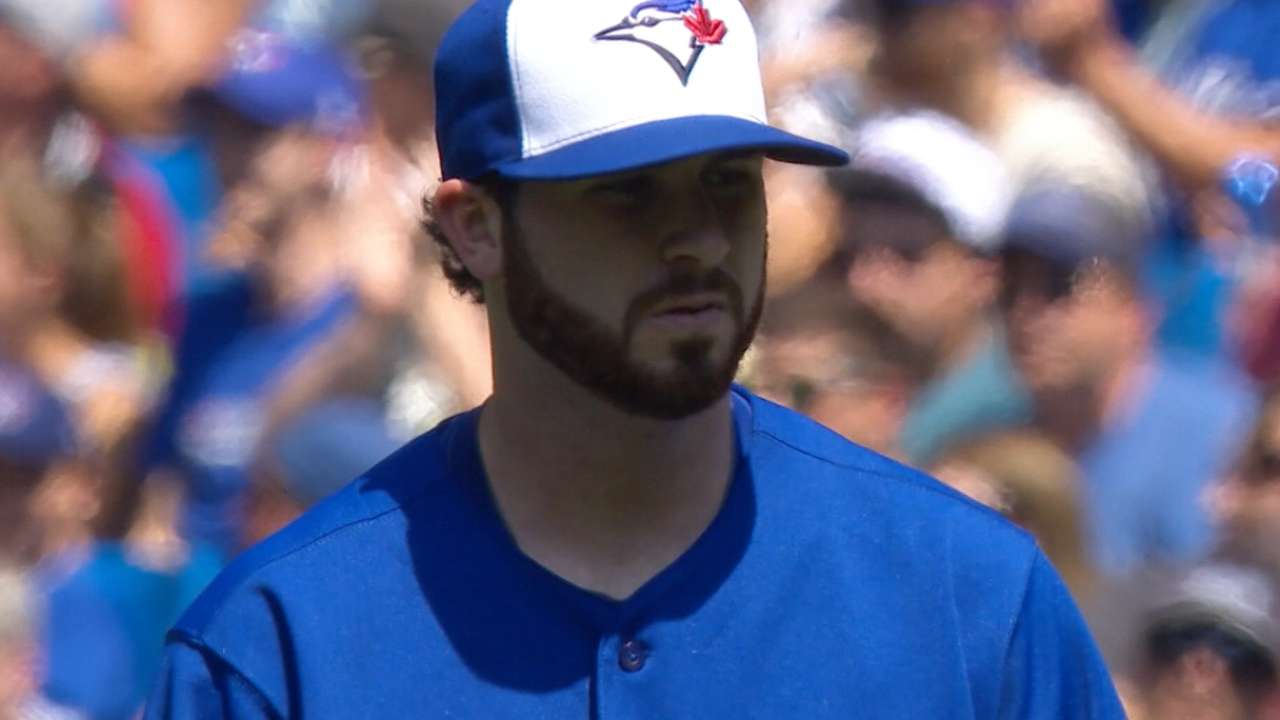 TORONTO -- Drew Hutchison says he's blocked out all the external noise about his recent body of work, why he pitches better at home than on the road and whether the Blue Jays might skip over him in the rotation with a slew of off-days ahead. Simply put, he doesn't want to hear about it.
"When it comes to things that are out of my control, I don't really pay any attention to that," Hutchison said after pitching 6 2/3 innings in the Blue Jays' 3-1 win over the Yankees on Sunday. "I'm not going to talk about it. I'm focused on what I can control and if it comes from outside, it doesn't have anything to do with me or what I need to do to prepare."
Hutchison's peculiar propensity to pitch better at home than on the road continued after he allowed just three hits and one run vs. the Yankees. Hutchison has been dominant at Rogers Centre in 2015, posting a 10-1 record with a 2.58 ERA, in contrast to a 9.00 ERA on the road. His overall ERA sits at 5.06.
Consistency woes have led to speculation that the Blue Jays could opt to rest Hutchison at some point on their upcoming eight-game road trip, which, including Monday, has three off-days scattered throughout it.
Hutchison did his part to quash such speculation on Sunday in his second win over the Yankees this season. In two starts against the Bombers in 2015, Hutchison has allowed only two earned runs over 12 2/3 innings.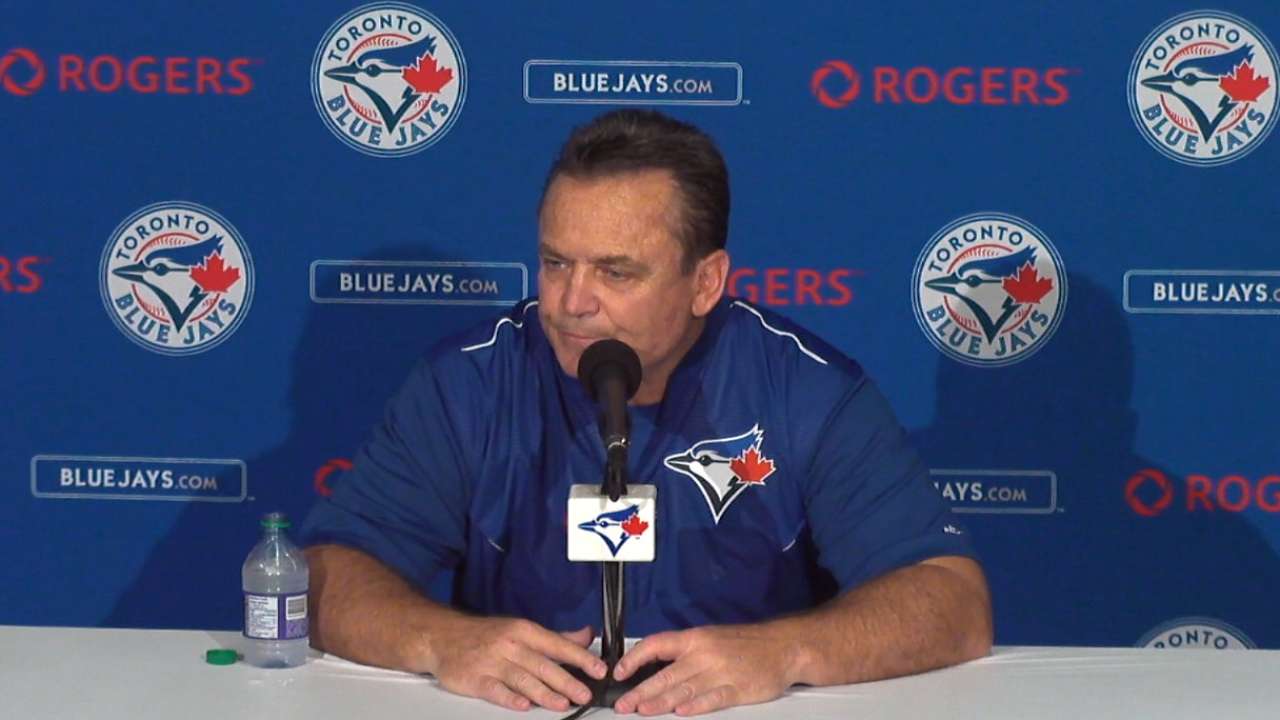 "He's a tough kid. He's had his struggles this year. That's obvious. You can't hide from that. But he's been great at home," manager John Gibbons said. "And he was again today. His last two starts he's had, when he's been under the gun, maybe not from us, but from [the media] -- but that's reality, that's the baseball world. He responded. I've seen him do that before."
Hutchison's performance helped Toronto starters extend their club-record streak of allowing three earned runs or fewer to 20 straight games. The starting rotation, once considered a weakness, has turned into one of the Blue Jays' greatest strengths, which nicely complements one of the strongest lineups in the Major Leagues.
Having Hutchison repeat his home performances on the road would go a long way toward helping the Blue Jays fight for the American League East crown as they make their playoff push. With Sunday's win, they're a half-game back of the Yankees for first place.
"You've seen what our offense is capable of all year, and when we pitch well it gives us a great chance to win," Hutchison said. "We just need to continue to do that and give our offense a chance to go out there and do their thing."
Jamie Ross is an associate reporter for MLB.com. This story was not subject to the approval of Major League Baseball or its clubs.