Rasmus muscles up with 2-homer game
Left-handed batter has 4 HRs in past 4 games for Astros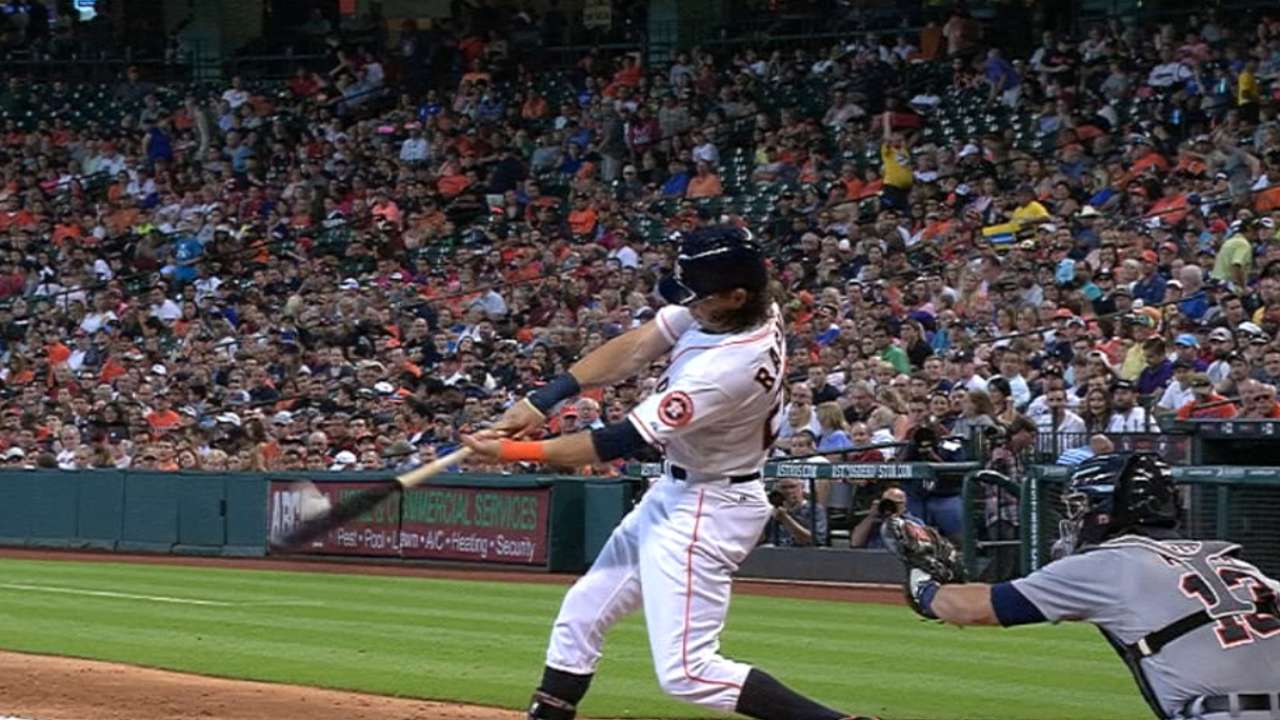 HOUSTON -- With just 195 pounds on his 6-foot-2 frame, Colby Rasmus surmises some doubted his power as he came through the Minor Leagues.
"Folks might have thought that a little bit," Rasmus said after the Astros' 6-5 win Sunday. "But now they know."
Rasmus, the only true left-handed hitter in the Astros' lineup Sunday against Detroit southpaw Matt Boyd, took Boyd deep twice for his third and fourth home runs in his last four games.
The home runs gave Rasmus 17 for the season, though only four have come off left-handed pitching.
"It's hard to put a finger on one thing, it's just one of them things," Rasmus said of his success against the left-hander. "He just threw it and it looked good and my swing was there today to do what it did. ... I felt good today going into the game and my plan worked with what I was trying to do. My approach, I tried to stay with it, and it helped me stay on those fastballs."
A common theme is intertwined throughout the last four homers -- they've come amid struggles for the Astros' offense and have ignited the dugout. His homer on Wednesday into McCovey Cove in San Francisco broke a scoreless tie on the final game of a dismal road trip where the Astros were hard-pressed to score. They won the game, 2-0, to end the trip, 2-7.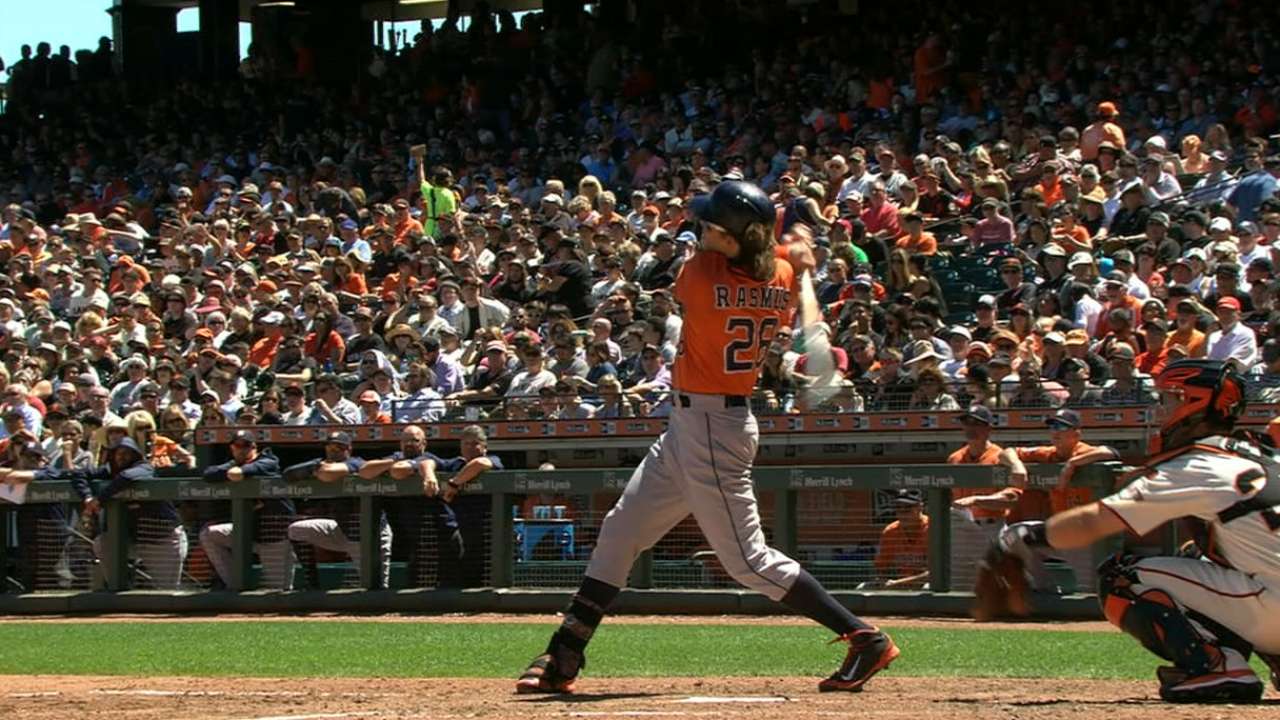 Sunday's first dinger, when the Astros trailed, 2-0, led off a four-run second inning that saw Houston string together three straight two-out hits -- including a two-RBI triple from Marwin Gonzalez and an RBI single from Carlos Correa.
"I'm very, very thankful," Rasmus said. "I just went out there trying to battle and trying to put good swings on [pitches]. Thankfully, he left a pitch in I could handle and I was able to hit it out and it sparked a good little inning there. Big win for us against that team, they were coming in hot playing good against us, battled us well, but it feels good."
Rasmus' multi-homer game was the 10th of the season for the club and the fifth of his career -- his last came in 2012.
With home run power littered throughout the lineup from the likes of Correa, Evan Gattis and Carlos Gomez, Astros manager A.J. Hinch doesn't forget about the smaller guy.
"Colby is a swing away from changing the score," Hinch said. "I say that a lot about a number of our guys but we've got homer power, and he's got as much as anybody even though he's skinny."
Chandler Rome is an associate reporter for MLB.com. This story was not subject to the approval of Major League Baseball or its clubs.