Harvey battles without best stuff against Bucs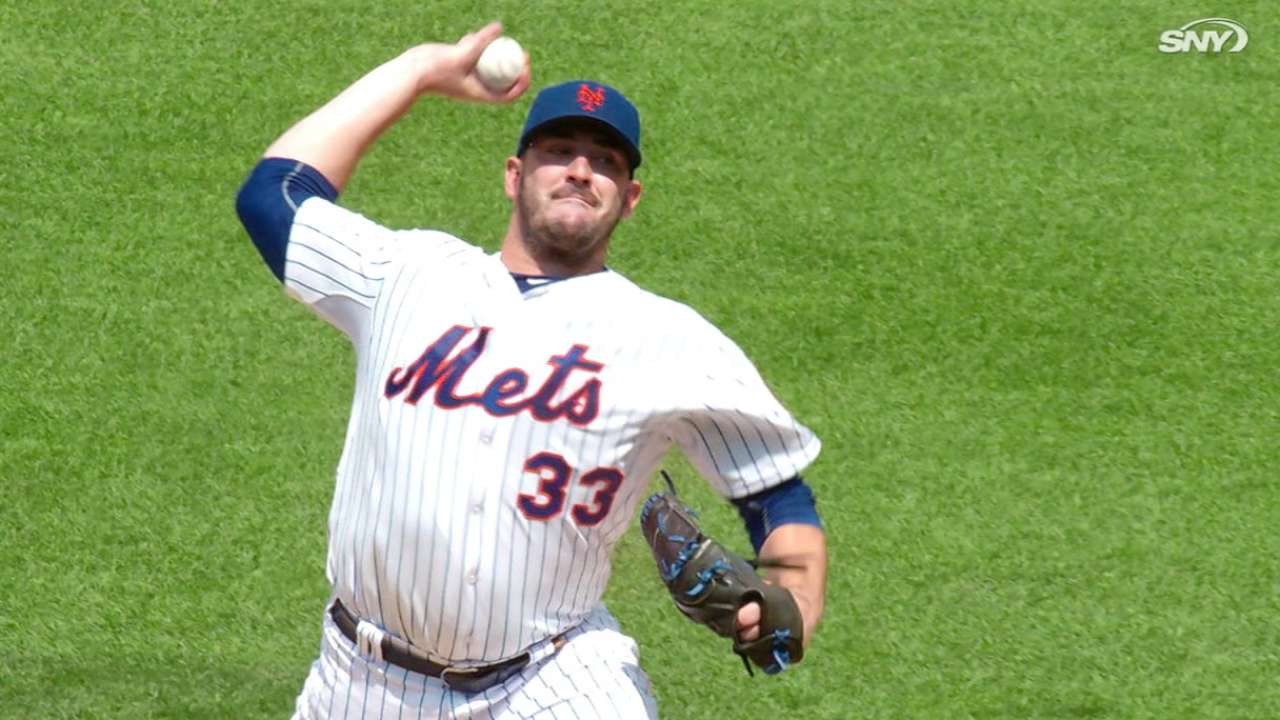 NEW YORK -- Matt Harvey's first pitch on Sunday was a 95-mph fastball that Gregory Polanco swung through. Then came six innings of unusually heavy labor as the Mets dropped an 8-1 decision to the Pirates at Citi Field.
Working without the sharpness that had led to 16 consecutive scoreless innings, Harvey saw that streak broken by a Pedro Alvarez home run in the second inning. The Pirates cobbled together six more hits off Harvey, but he found enough command to limit the damage to one lone run over six innings.
"One of those days where it took a while to get going, and once I did, I just couldn't find the zone that consistently," Harvey said. "Today was definitely a struggle."
Harvey had similar issues in his first start against the Pirates this season, in which he allowed seven runs in four innings on May 23. After that game, an exasperated Harvey said he didn't feel in total control of his pitches.
In May, the Pirates exploited that for his worst start of the season. This time, Harvey found other ways of getting outs.
Harvey relied more heavily on his offspeed pitches, including a slider that's given him fits as he works through his first season since Tommy John surgery. With a depth it hasn't had for most of the season, Harvey's slider became a well-timed relief from his struggles finding the strike zone.
"Having a slider and being able to throw the changeup when I needed to was definitely a help," he said.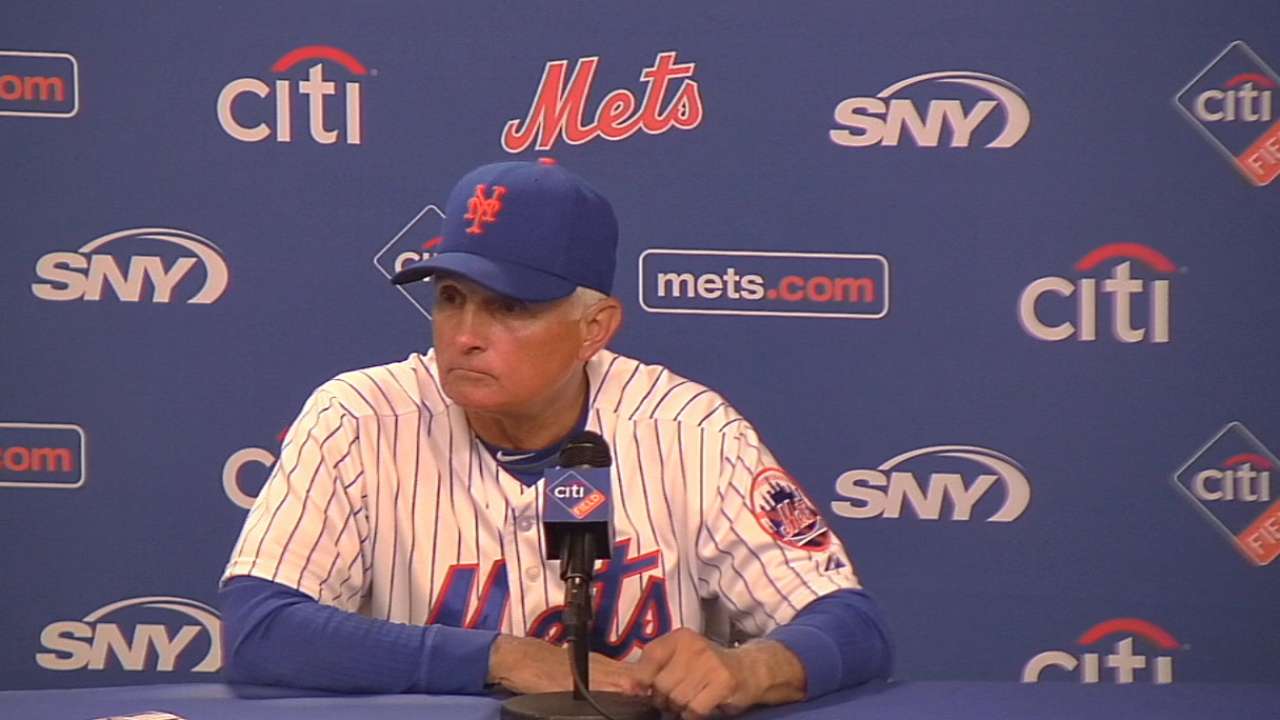 Harvey's relatively short day may come with a kickback later in the season. He's griped to manager Terry Collins all season about potential inning limits, pitch counts or six-man rotations, wanting to take the mound every five days until the season ends. As the Mets continue to play with inning projections and consider spot starters, any innings Harvey didn't throw on Sunday will be available later in the season.
After six innings and 103 pitches, both Harvey and Collins were comfortable going to the bullpen. Both said agreed that Harvey probably wouldn't have come out for the seventh inning, but a 42-minute rain delay in the bottom of the sixth assured it.
For the second time in a month, the Mets fell apart after a significant rain delay, but Collins said he'll draw encouragement from a weekend where all three starting pitchers kept games close.
"Our starting pitching battles. If they don't have their best stuff, they battle," Collins said. "That's why I love them."
On a day when he was distinctively not Harvey-like, the Mets' ace found trouble in every inning, particularly his last. After allowing two quick base hits, Harvey was a mistake away from letting the game get away in the sixth inning. But he had enough to escape one last jam.
A two-strike pitch to Alvarez -- Harvey's 97th of the day -- touched 98 mph, and he wriggled himself out of trouble once more.
"Matt didn't give in. He needed to make a pitch, it was 98," Collins said.
Alden Woods is an associate reporter for MLB.com. This story was not subject to the approval of Major League Baseball or its clubs.